From crystal stamps to a chocolate flavored set, meet some of the most unusual and rare postage stamps you wouldn't want to post.
1

Swarovski Crystal Stamps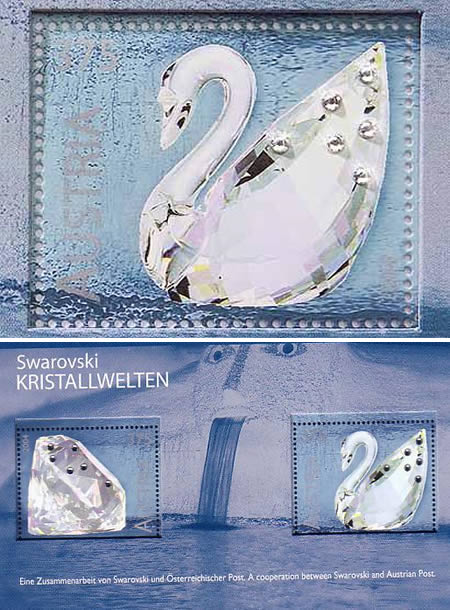 In 2004 Austria issued the world's first crystal-coated stamp. The rare postage stamps, created by Swarovski crystal producers, cost 7.50 euros and were produced in conjunction with the Austrian postal service. The stamp was made out of paper like any ordinary stamp and the crystals were stuck on with a specially created glue. Swarovski had found a way to make the crystal-coated stamp withstand rough treatment in automated postal sorting machines. The surface of real glass crystal showed the Swarovski swan motif.
2

Soccer Ball Stamps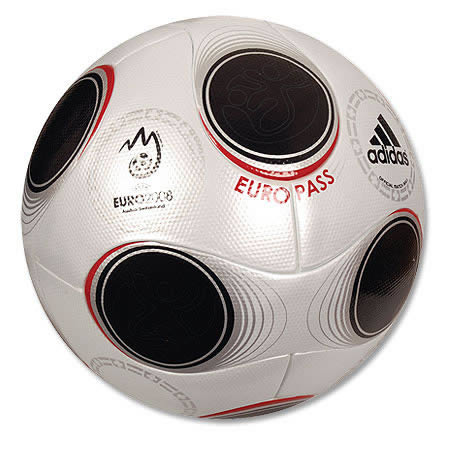 In March 2008, Austrian Post Office issued a stamp made of the same original material as the UEFA European Championship ball – a synthetic mix with polyurethane.
3

The Simpsons Stamps

The US Postal Service started selling stamps featuring The Simpsons on May 7th, 2009. The first-class stamps were worth 44 cents each. "This is the biggest and most adhesive honor The Simpsons have ever received," said Matt Groening, creator and executive producer of The Simpsons.
4

Chocolate Stamps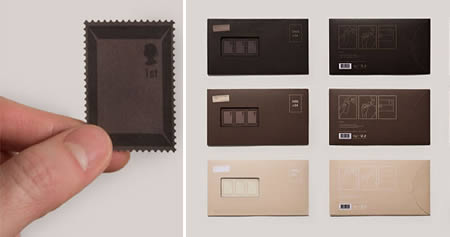 The act of licking stamps, is loved by some as it is disgusting for others. Even though nowadays there are sticker stamps, those old-fashioned lickable stamps will never die. So if we have to lick it anyway why not make it tasty so we can all be happier. This set of stamps is called Chocolate Mail, which comes in 3 flavors – dark, milk and white chocolate. They are a set of 24 1st class stamps that are designed to look like a bar of chocolate, packaged as an envelope.
5

Coffee Scented Stamps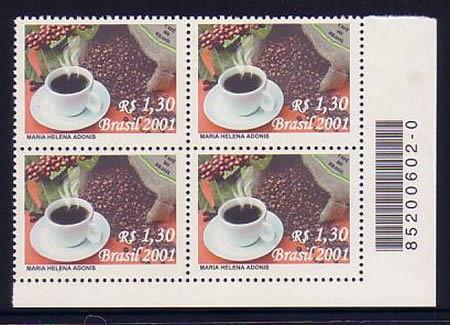 This stamp was issued by Brazil. The rare postage stamp is coated with varnish containing the microcapsules that were prepared from the matured coffee beans, after being roasted, ground and filtered under pressure. This process gives a strong coffee aroma to the stamp that lasts for up to five years.
6

Moving Stamps

What you see above is actually a postage stamp that features a 3-second sport clip depicting various perspectives of the winning soccer goal that Andreas "Andi" Herzog scored past Sweden to grant Austria passage to the 1998 World Cup. This historical moment has been immortalized by the Austrian postal administration in honor of the upcoming Union of European Football Associations' 2008 series. By using advancements in existing technology, Austria Post has managed to put the moving image of this goal onto a postage stamp. The stamp is very large. It measures 6.5 cm (2.6 inches) wide by 4.7 cm (1.9 inches) tall. With its size, denomination, and the novelty of moving images, it is sure to stand out in a stamp collection.
7

Gibraltar Stamps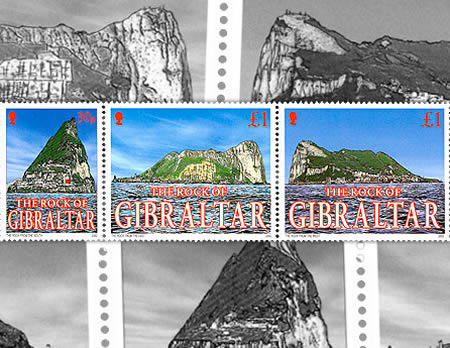 Gibraltar put their land's famous landmark on their stamps both figuratively and literally in 2002. The Rock of Gilbraltar, one of the most recognized natural landmarks in the world appeared on a 4-stamp set. Limestone was bored out of the centre of the rock, as accessed by the Rock's World War II tunnels. The limestone was first powdered and then sintered within the image of Gibraltar where there is rock showing. The printing process used was offset lithography together with thermography layer or limestone.
8

Cork Stamps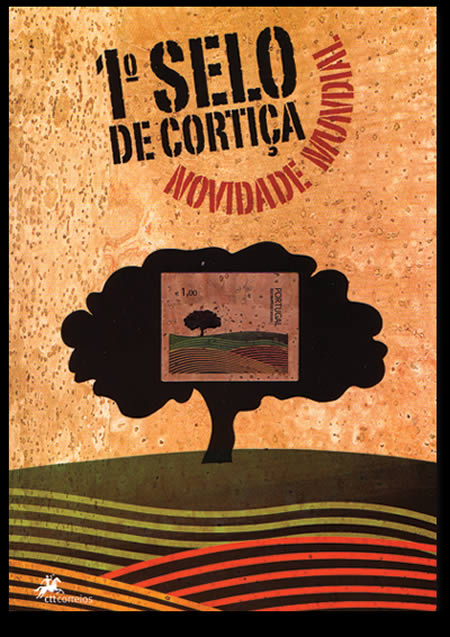 On Wednesday 26th December 2007, the world's first stamp made entirely from cork was issued in Portugal. Designed by the Portuguese engraver Joao Machado, it is made from wafer-thin "paper cork", a thickness of just 0.35mm, and is the first in a print run of 230,000. Every stamp is unique due to the cellular nature of cork.
The stamp has a face-value of one euro and depicts a cork-tree on a hill. It was unveiled at an official ceremony at the Lisbon parliament.
Portugal is the world's biggest producer of cork, with 737,000 hectares of cork-trees – 32.5% of the global total. According to Antonio Amorim, the chairperson of the Portuguese Cork Producers Association, the sector has had to diversify due to competition from plastic and metal caps. The cork industry is currently developing in the areas of "building materials (cladding, insulation) and state-of-the-art sectors such as aeronautics, thanks to its qualities of lightness, impermeability and elasticity, and its green credentials (renewable, biodegradable and recyclable), he added.
9

Embroidered Stamps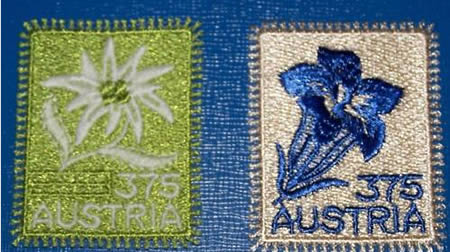 In 2005, Austria issued the first of a commemorative series of embroidered stamps. It was created in Lustenau, the metropolis of the Vorarlberg embroidery industry.
10

Album Cover Stamps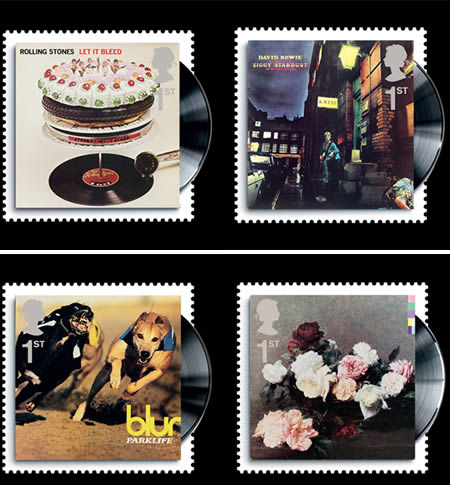 The British Royal Mail service commissioned Studio Dempsey to create first class stamps with classic albums covers. The covers include albums from Blur, New Order, Led Zeppelin, The Rolling Stones, Primal Scream, David Bowie, The Clash, Mike Oldfield, Pink Floyd, and Coldplay -but no Beatles. The final selection of ten sleeves (which perhaps oddly doesn't feature one of The Beatles' album covers) will appear on a set of 10 stamps that will be launched on January 7, 2010 – and the stamps will be uniquely shaped, as shown in these images, to accommodate a glimpse of a vinyl disc poking out of each record sleeve.
11

$825,000 Stamp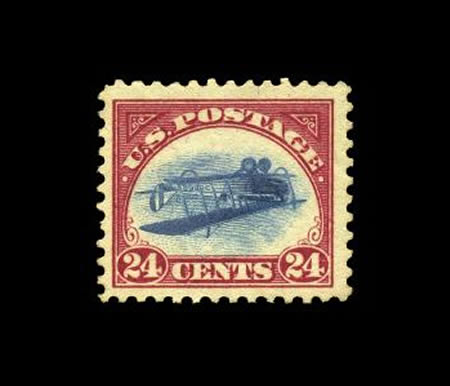 A New York man paid a whopping US $825,000 for one of the most prominently flawed stamps in U.S. history. The rare 1918 24-cent stamp shows an upside-down Curtis JN-4 biplane known as Jenny, a World War I training aircraft that became an airmail plane. The man who bought this rare stamp slightly cheaper than the record price, which another 'Inverted Jenny' copy fetched at auction the month before, is a Wall Street executive who doesn't want to disclose his identity. Anyway, Heritage Auction Galleries president Greg Rohan cited that the man is the same collector who lost the auction the prior month when the 'Inverted Jenny' copy went for $977,500. The mint condition red, white and blue stamp is said to be one of the finest known existing stamps from the original sheet of 100 misprints. Randy Shoemaker, founder of Professional Stamp Experts, refers to this rare stamp as the Rolls Royce of all stamps.
12

American Idol Post Stamps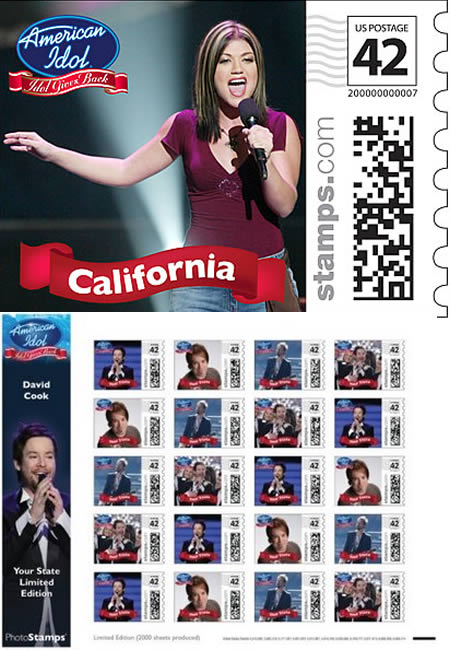 Since 2008, American Idol has got its own limited-edition collectable stamps. The Idol stamps feature the competition's winners, including Kelly Clarkson, Ruben Studdard, Fantasia, Carrie Underwood, Taylor Hicks, Jordin Sparks, and many others. Only 104,000, approximately 2000 sheets for each of state, are issued weekly.