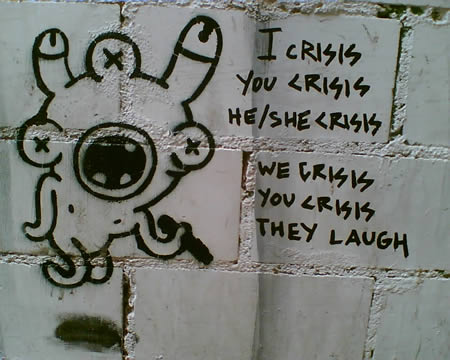 In the passage to Central cinema and Neuroton comics in Berlin.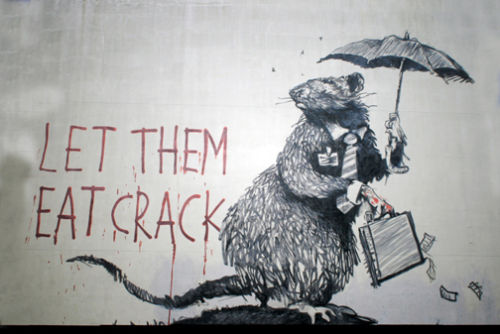 Let them eat crack, an allusion to 'let them eat cake', a quote allegedly by Queen Marie-Antoinette.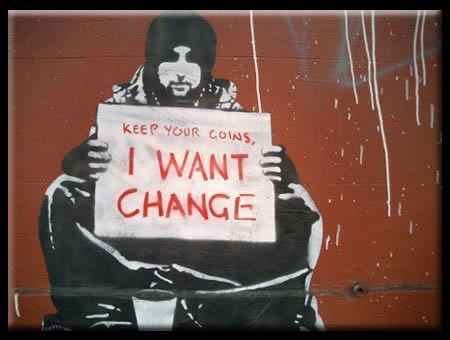 From monkeys to mice, from overzealous police officers to the Queen of England, Banksy has done it all. The British "art terrorist" whose work has become an underground masterpiece is the creator of some of the most unique graffiti artwork today.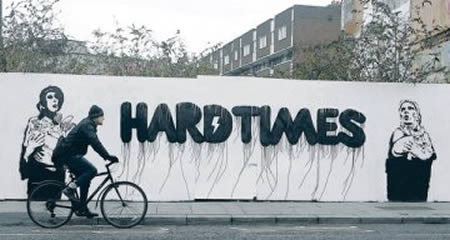 Recession-themed graffiti by Dublin artist Mazer in the Portobello area of Dublin.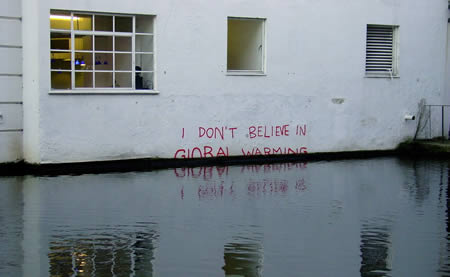 "I don't believe in global warming" Clever Graffiti by Banksy.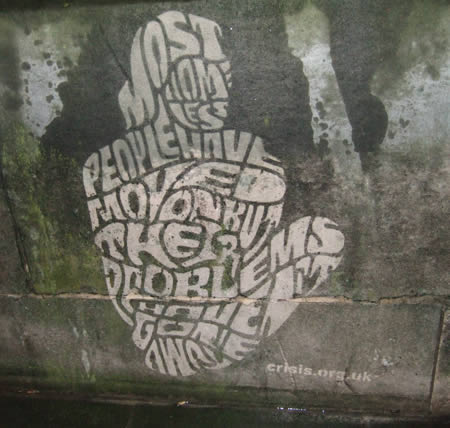 "Most homeless people have moved on but their problems haven't gone away."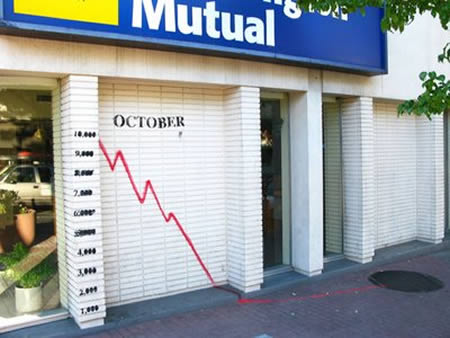 Washington Mutual in California, US.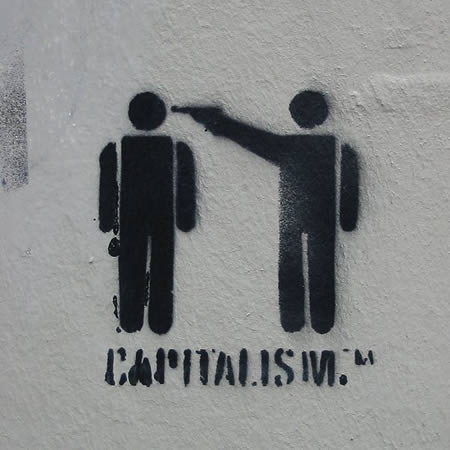 Graffiti of a stick figure holding a gun to the head of another with the caption "capitalism"; pictured in Lübeck, Germany, on November 21, 2006.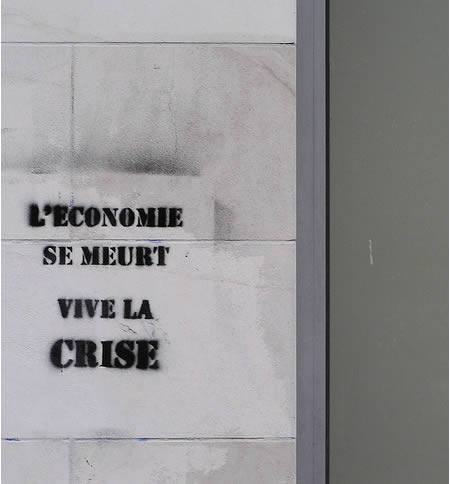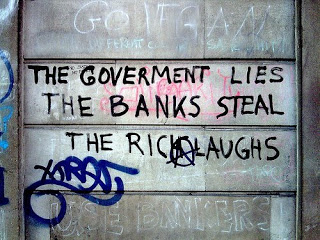 Graffiti on the walls of the Bank of England in London.