1

The robber who tried to break into a house and ended up as a sexual slave for 3 days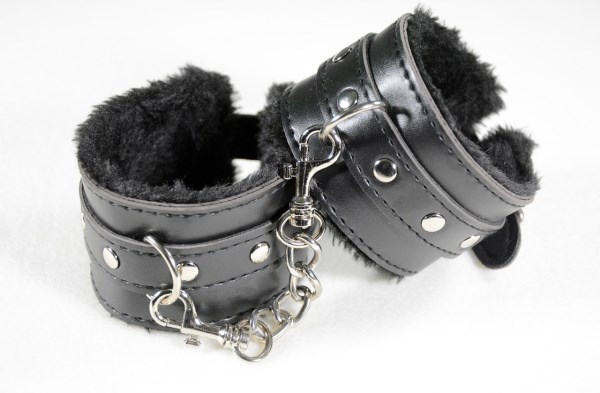 A Russian robber broke into the salon of 28-year-old hairdresser who was armed with significant martial arts training. The woman held the 32-year-old armed robber captive for two days as her personal sex slave. He was gagged, kept handcuffed to a radiator with pink furry handcuffs , and allegedly fed Viagra before being forced into intercourse with the woman on multiple occasions. After approximately 48 hours of punishment, the man was released from his prison, heading straight to the hospital for treatment for a torn frenulum. He then went to the police to report Olga for "actions of a sexual nature". Shocked police then arrested Olga, who promptly reported Viktor for robbery. "What a bastard," Olga complained. "Yes, we had sex a couple of times. But I've bought him new jeans, gave him food and even gave him 1,000 roubles when he left." Olga and Viktor are both now apparently on charges, the woman could be convicted of rape, while the man of robbery.
2

The robber who asked his victim on a date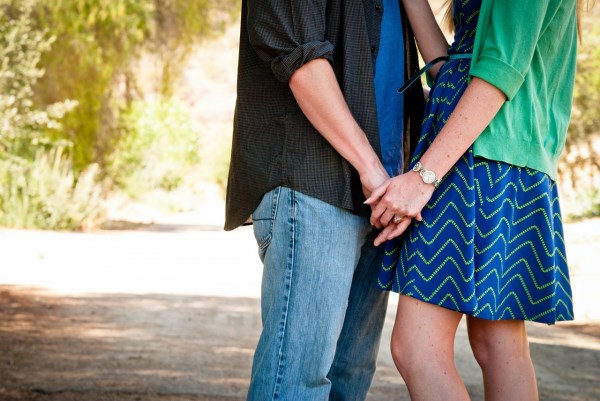 Not only did a trio of robbers hold up a couple in their home, but one of the men came back two hours later and asked the female victim out on a date. The robbery occurred in Columbus, Ohio on a Sunday night when a couple was accosted by three robbers in their home. Stephon Bennett, 20, of Columbus, was arrested after he returned to the home and asked one of his victims, Diana Martinez, for a date. The woman recognized the wayward lothario as one of the trio and she asked a relative to call the police.
Bennett was arrested in front of the house. He was arraigned on one charge of aggravated robbery, is being held in Franklin County jail on $100,000 bail and is waiting to be assigned a public defender.
3

The thief who made a pause to pray with the victim and then proceeded with the robbery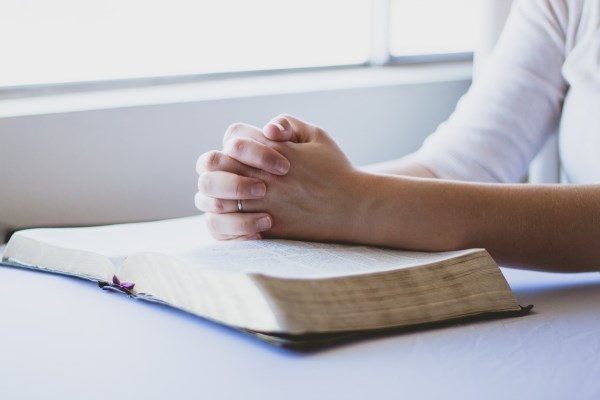 A robber holding a gun on an Advance America cashier apologized to the woman for his actions, but went ahead with his robbery even after praying with the victim. Cashier Angela Montez, 43, began crying when she realized the man's intentions. She began to talk to the man about God, she said, telling the man he still had the opportunity to refrain from committing the crime he had planned. The man told Montez he had a 2-year-old child to support and then asked Montez to pray with him about overcoming his hardships. The two got down on their knees and prayed, remaining on their knees for nearly 10 minutes. In response to the woman's kindness, the man took a bullet out of his handgun and gave it to her, according to the report, telling the clerk it was his only bullet and promising not to hurt her. He then asked Montez for a hug. Despite the heart-to-heart talk, the man was not dissuaded from his plans. He took the woman's cell phone, told her to go into the restroom and to refrain from calling police for 20 minutes.
The man took $20 in $5 bills from the cash drawer, according to the report — leaving the rest of the cash in the drawer.
4

The robber who used his girlfriend's vibrator as a fake gun
A robber held up bookmakers with his girlfriend's vibrator. Nicki Jex concealed the Rampant Rabbit sex toy in a carrier bag and pretended it was a gun during the raid on the Ladbrokes shop in Leicester on December 27 ,2007. A member of staff at the branch handed over more than £600 in cash when he pointed the bag at her. The robbery was captured on a CCTV camera inside the shop. The surveillance camera recorded Jex striding into the shop brandishing the "firearm" minutes before staff were due to close for the day. He pointed the item in the carrier bag at the cashier. She immediately assumed it to be a firearm. In fact, what was contained within the carrier bag was the Jex's girlfriend's vibrator. The cashier retreated behind the counter and he turned the imitation weapon on the shop manager, demanding cash. She handed over £613 in till contents and other money. As Jex made his escape, the shop's only remaining customer, Wayne Vakani, followed him outside. Jex visited a local pub "obviously flush with money" to buy friends a drink. Thanks to Mr Vakani, the robber's hat worn in the robbery and containing his DNA was discovered nearby.
He was sentenced to five years behind bars.
5

The thieves who drew themselves masks with permanent ink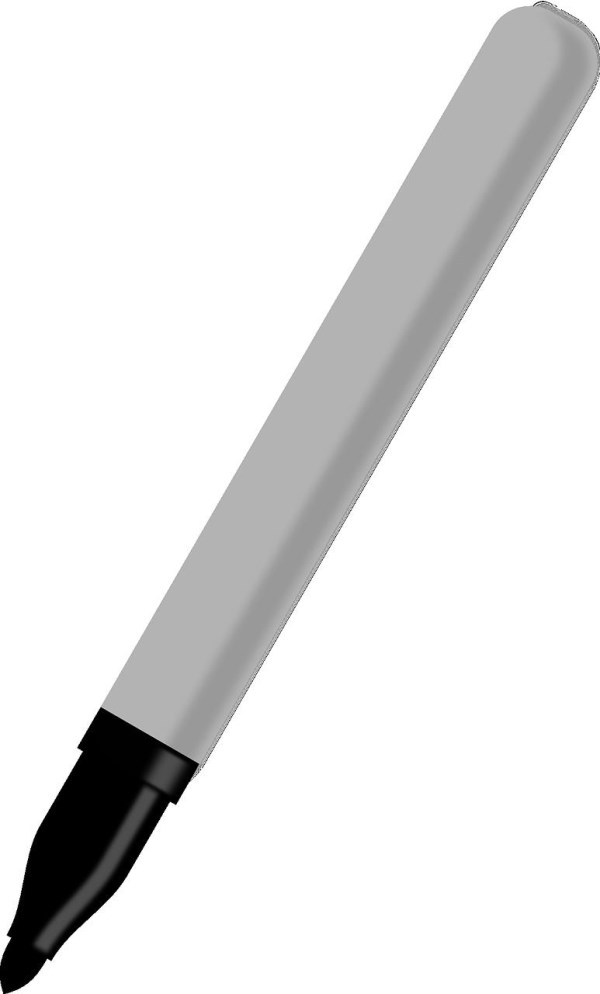 There was little to disguise what these two had been up to moments before police pulled them over. Would-be burglars Matthew McNelly and Joey Miller's masterplan had one tiny flaw --their 'disguises' comprised of masks drawn on their faces with permanent marker pen.
American police stopped their car after a witness reported two men 'with painted faces' were trying to break into a flat in Carroll, Iowa. The caller added that the pair were wearing dark, hooded tops and had driven off in a big white car.
Police soon spotted a 1994 Buick Roadmaster matching the description and stopped it at gunpoint. Inside they found the two men, both of whom had what appeared to be masks, beards or moustaches scrawled on to their faces. McNelly, 23, and Miller, 20, were both charged with attempted second-degree burglary and were released on bail.
6

The burglar who repented and returned the jewelry he had stolen three years later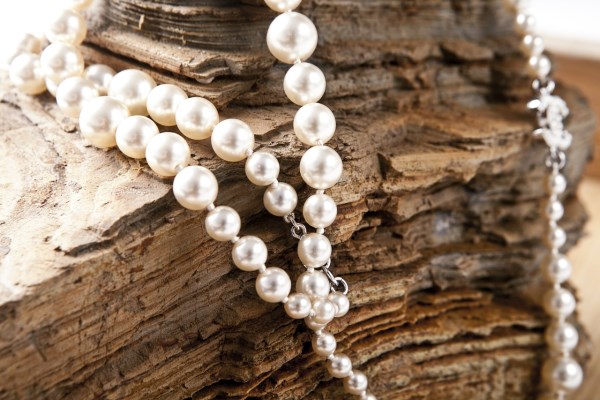 In 2007, someone broke into Suzie Fronterotta's home in Gallup, New Mexico and stole about a dozen pieces of jewelry and $1,000 in cash. Though they weren't the treasures of Antwerp, they did contain sentimental value. Among them was a 30-year-old pearl necklace and a bracelet given to her by a relative on his deathbed. So imagine her surprise when, three years later, she received a package containing the stolen wares. The sender was anonymous, but it included a note with his apologies. "Please forgive me, I so sorry I steal from you," the letter read. "So many bad things happen because I steal from you, I so sorry."
It seems that ever since he robbed the home, he'd been having bad luck, including the death of his wife. So this rare bad guy decided to make amends. Also said he hoped to pay back the $1,000 when he earned enough money. And just to return the courtesy, Fonterotta says she doesn't want police to charge the guy if they ever find him.
7

The hidden robber who was discovered because he laughed at victim's joke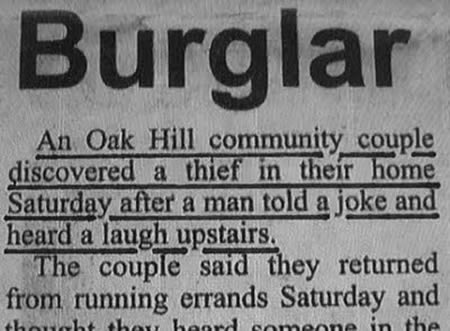 He was hidden when the family arrived at their home but was caught after the couple heard someone laughing after the husband told a funny story. That must had been a hell of a joke.
8

The thief who had his name and birth date tattooed on his neck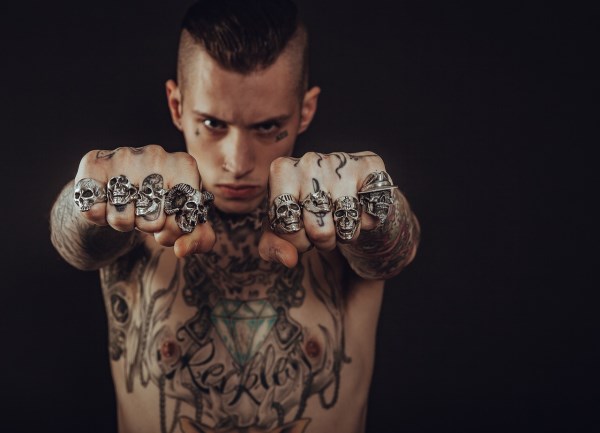 Police did not have to lift a finger to identify this thief after he broke into a car specially rigged with cameras - because he had a huge tattoo revealing his name and date of birth.
Aaron Evans, 21, was filmed breaking into the Peugeot 106 in an NCP car park before making off with a stolen sat-nav device. Not only had he failed to spot the covert camera filming his every move but he had the vital information 'Evans 19.9.87' boldly tattooed on his neck. Evans was jailed for seven months.
9

The bank robber who threatened to file a complaint because the bank he was going to rob had no cash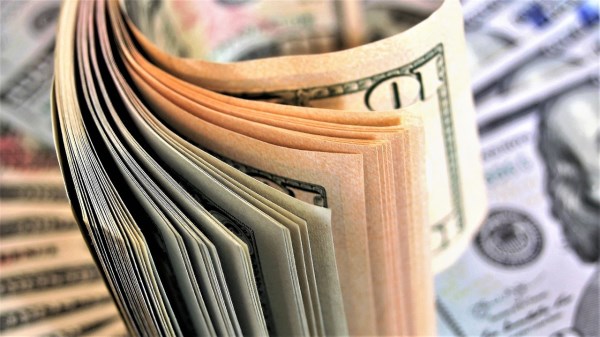 A would-be bank robber threatened to file an official complaint after finding a bank in Springettsbury Township, Pa., had no cash on hand. 48-year-old Joseph Goetz allegedly attempted to rob a Susquehanna Bank branch office in the town shortly after it opened, but after learning that the bank had no cash on hand to give him, Goetz fled the scene while vowing to file a complaint with bank managers, police alleged. A bank customer who had been using the site's drive-thru services allegedly noticed the would-be robber fleeing the scene and followed Goetz as he left in his car. The unidentified customer called police, who stopped Goetz's vehicle and arrested him on suspicion of attempting to commit a robbery.
10

The goat that got arrested for armed robbery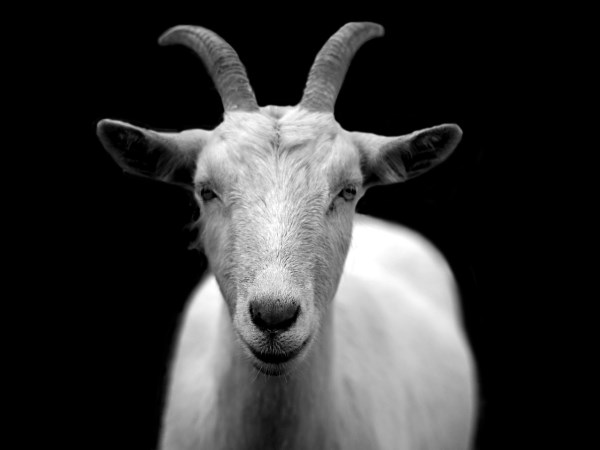 Police in Nigeria held a goat on suspicion of attempted armed robbery. Vigilantes seized the black and white goat, saying it was an armed robber who had used black magic to transform himself into an animal to escape after trying to steal a Mazda 323. The group of vigilante men came to report that while they were on patrol they saw some hoodlums attempting to rob a car. They pursued them. However, according to the police, one of them escaped while the other turned into a goat. Belief in witchcraft is widespread in parts of Nigeria, Africa's most populous nation. Residents came to the police station to see the goat, photographed in one national newspaper on its knees next to a pile of straw.