1

A woman hits the floor face first while dancing with her partner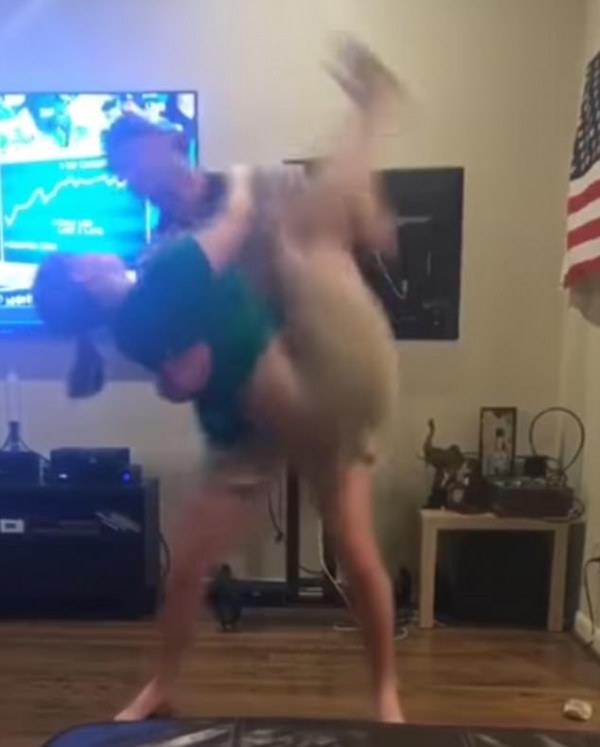 A hilarious video of a country dancing duo is going viral. In it, the American couple grooves to a upbeat tune in their living room. As the man attempts to swing flip his partner in the air, he loses his grip and she plants, face first, on the floor.

2

A man dancing on a hydro jet crashes and burns while trying to impress a nearby woman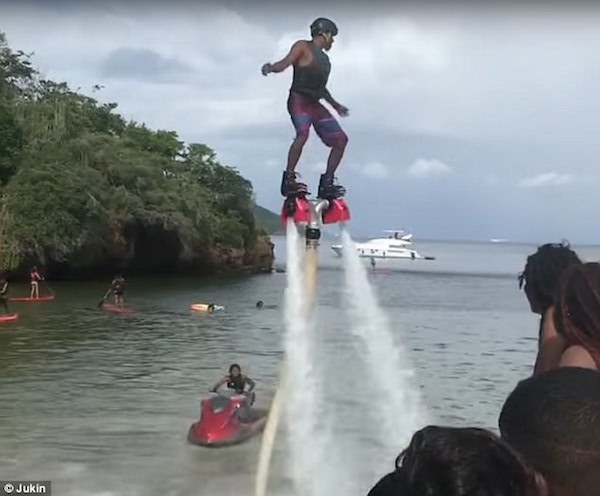 This man shows off some serious moves as he balances on a hydro jet several feet above the water below him. Impressive for sure, but when one particular bikini clad woman catches his eye, he tries to jump the railing to speak to her and the water jets propel him head first into a large set of speakers. D'oh!
3

A couple attempts the lift from Dirty Dancing and ends up unconscious
A British couple knocked each other out while attempting the lift from Dirty Dancing.
Sharon and Andy Price, from Somerset, are both big fans of the film and jokingly decided they wanted to recreate the pose at their nuptials, but when they tried to practice the move for their upcoming wedding, they ended up in the emergency room.
4

An overzealous groom spins his bride and crash lands on a stage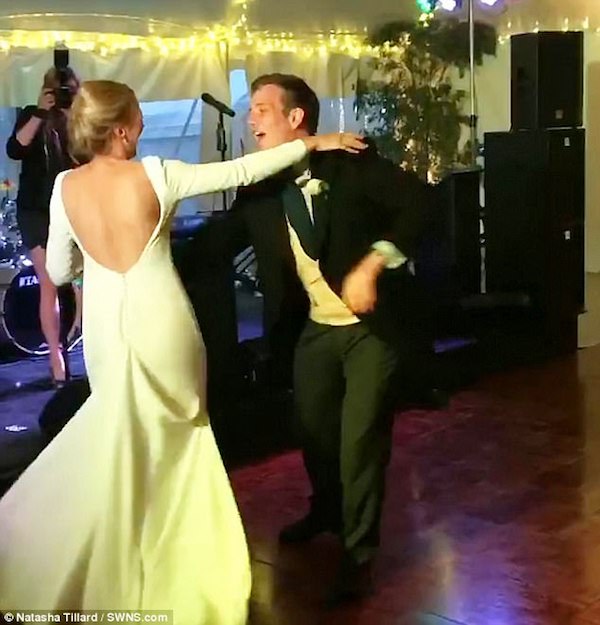 Lawrence Satow was celebrating tying the knot with girlfriend of seven years, Victoria, when he scooped her up in his arms at their reception. He tried to spin his new wife around during their first dance, but the duo ended up crash landing onto a stage in an embarrassing heap. The disastrous moment has since gone viral. Lawrence, 30, of Drewsteignton, near Exeter, said: "It wouldn't be an over exaggeration to say that it was one of the most humiliating moments of my life."

5

Mariah Carey's dancers cover for her lackluster moves onstage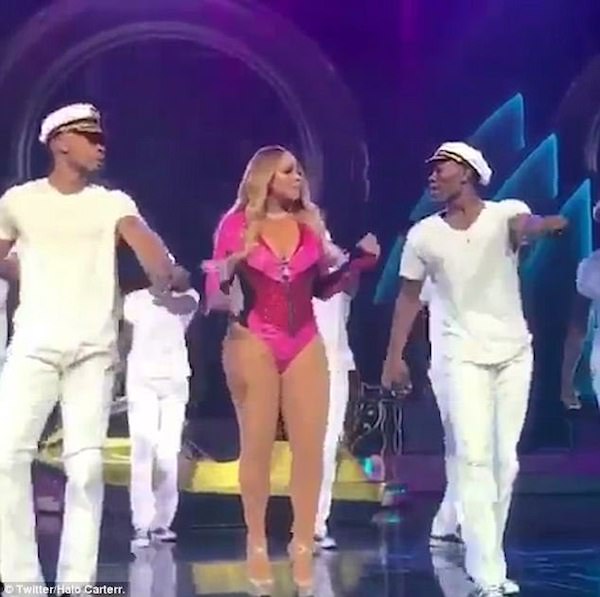 Mariah Carey has never claimed to be a dancer, but she could have put a little more effort into her moves.
A video from a recent concert has gone viral, showing Carey delivering a rather lackluster performance. Watch as her dancers do their best to cover the pop diva's "barely there" moves.

6

A pair of British talk show hosts gives the Dirty Dancing lift a try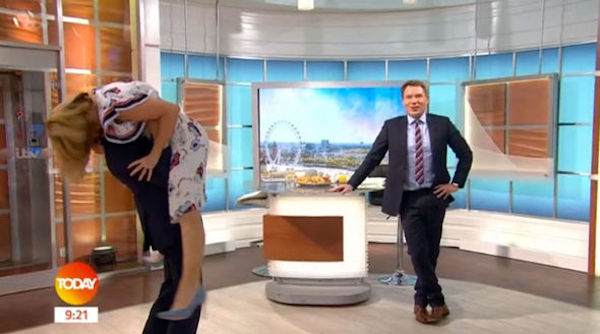 In honor of Dirty Dancing's 30th anniversary, talk show hosts Kate and Jeremy decided to close GMB Today's debut by attempting the iconic lift, originally performed by Patrick Swayze and Jennifer Grey in the 1987 movie. It didn't end well.
7

A former Miss France wipes out during a televised pole dance
Former Miss France, model Laury Thilleman crashed and burned during a televised pole dance in 2016. The embarrassing moment happened on French TV show Vendredi Tout Es Permis. Watch her wipe out as professional pole dancer standing behind her lifts hands to her face in shock.