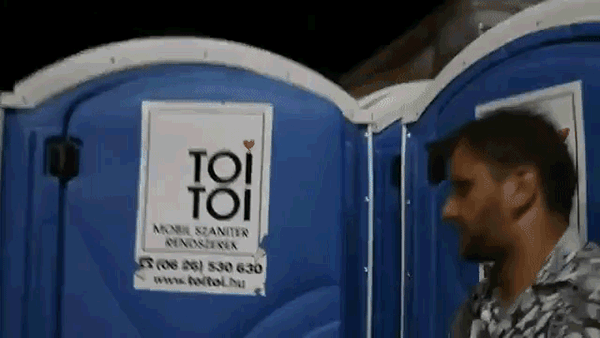 While at the 2017 Sziget Festival in Budapest, Rave Jungle documented a secret rave that people could only find by entering through the door of a Porta Potty.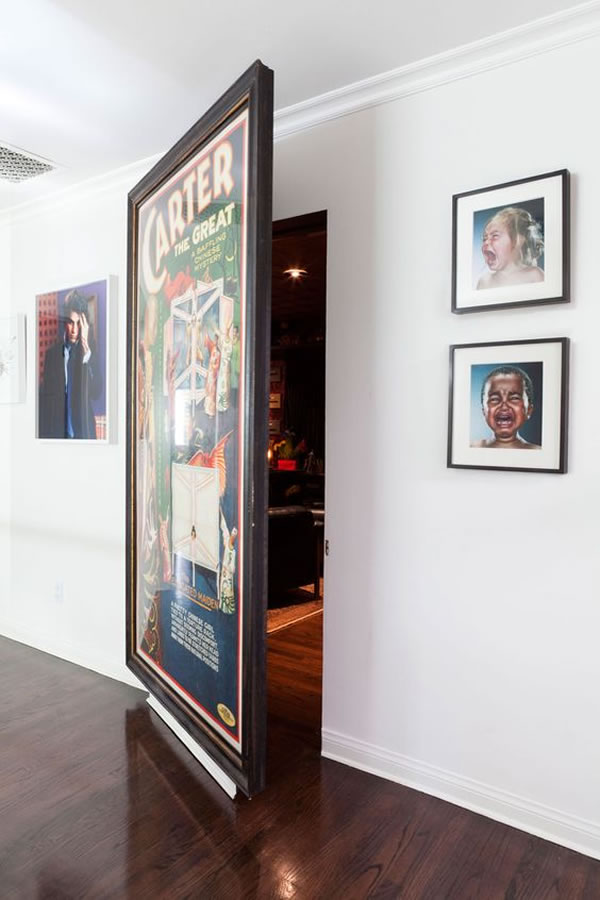 Neil Patrick Harris has a room in his home which has a secret door and is full of magician's props and old magic kits. The Gone Girl star is a big fan of tricks and sleight of hand. The room "has a secret door to get in, so there's this big magic poster on the wall, and then there's a smaller magic poster on the side, and that's of a magician, and one of his eyes is a button."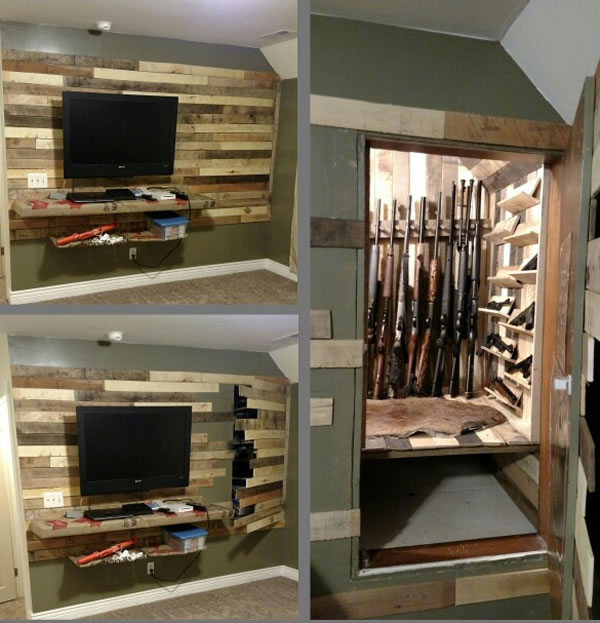 Hidden door to a gun closet.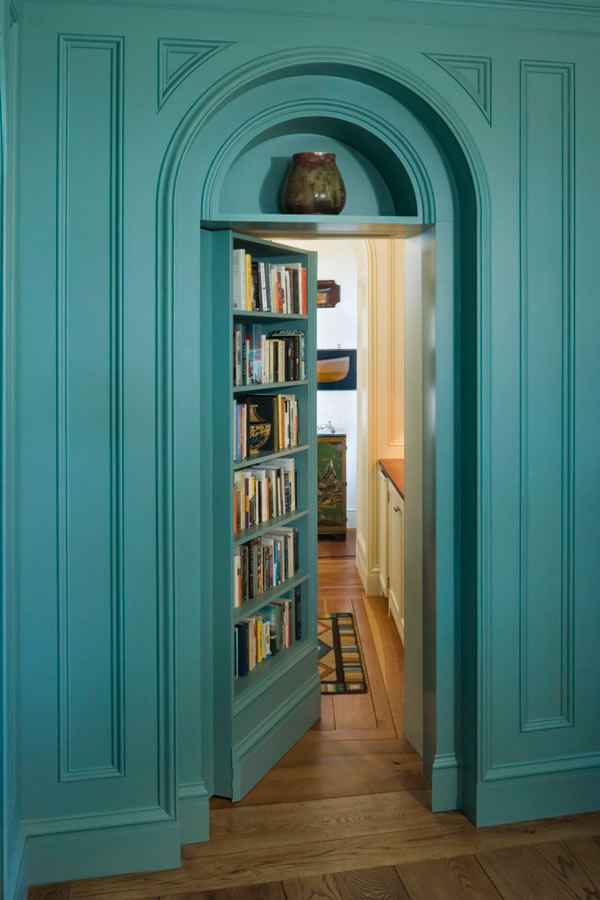 Peter Pennoyer Architects designed this hidden door bookshelf for a house in Maine. The secret bookcase door completely blends in with the wall panels.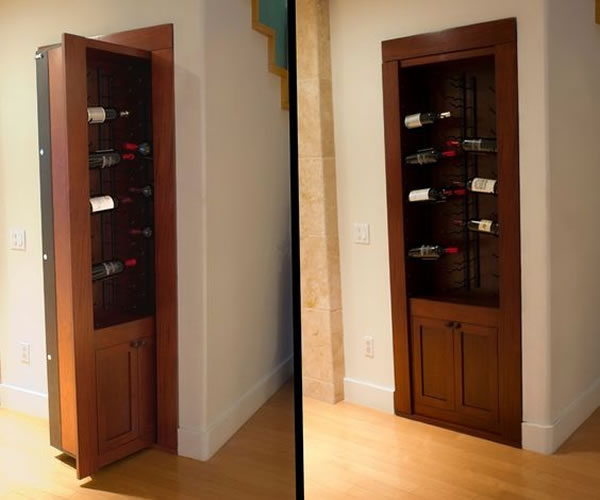 Creative Home Engineering designed this wine shelf that hides a secret vault.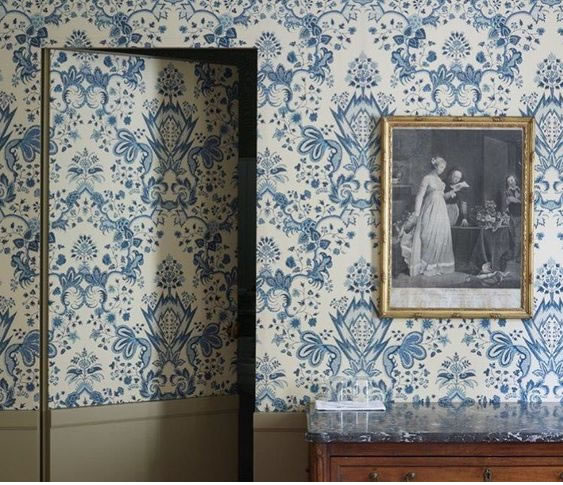 Jib doors used to hide entrances to service quarters. This cool door, covered in De Gournay paper, belongs to lifestyle writer Athena Tsavliris.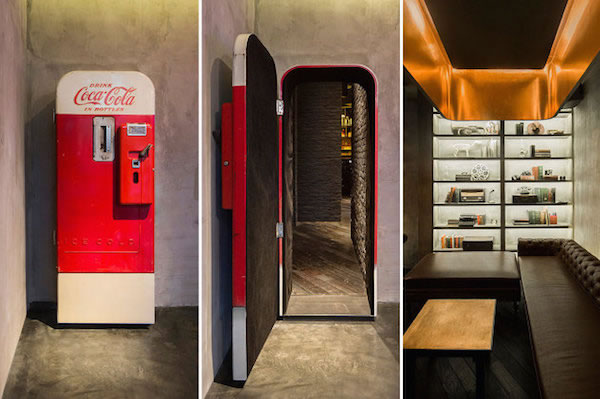 In the city of Shanghai, China, architect Alberto Caiola has designed a hidden speakeasy behind a vending machine at The Press, a street-facing sandwich shop. It's called Flask, and it is a private cocktail lounge with an entrance tucked behind a vintage soda vending machine. Once inside, one is transported into an entirely different world of whiskey, minimal lighting, dark wooden fixtures and LED lights.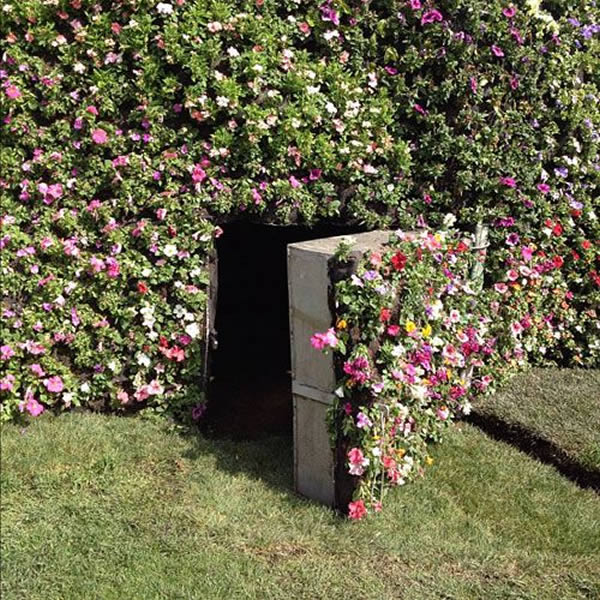 A garden with secret door.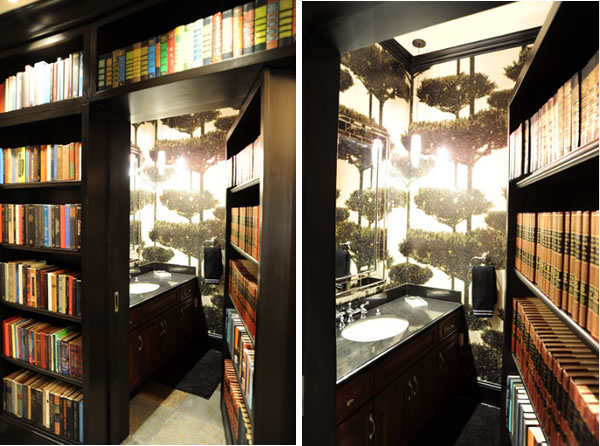 Contemporary bathroom by St. Louis Interior Designer Savvy Surrounding Style.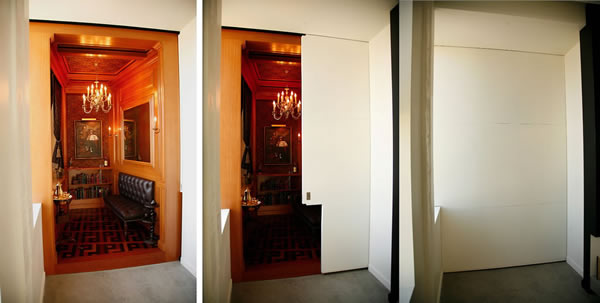 Instead of concealing a door within a wall, how about making the entire wall the entrance? You would think this is the end wall of a niche, but the entire wall slides back to reveal a great little sitting room. It gives a whole new meaning to the thought of a hideaway.