1

An Alabama mom's back-to-school photo has gone viral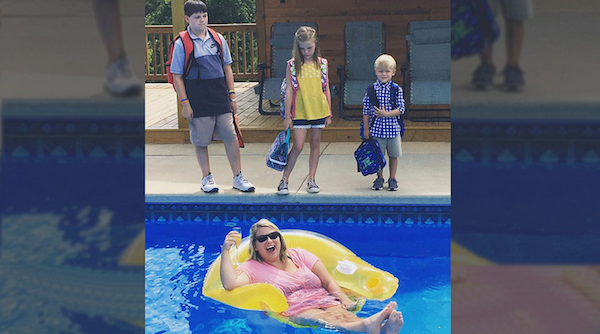 Beulah, Alabama mom Jena Willingham has gone viral. The mail carrier posed with a drink in her cousin's backyard pool and her three children looking on in disapproval. The photo spoke volumes for many parents whose kids are heading back to school, and it has been shared thousands of times.
Jena is using her newfound fame to inspire other mothers who have big hearts for their kids. "They are everything to me," she said. "My whole world revolves around them. All I do is take care of them and go to work and go home, then take care of them some more. I love them with everything I have."
2

The Holderness family creates a hip hop back-to-school parody classic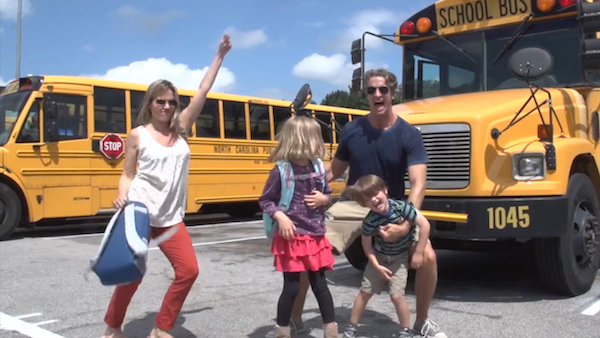 The Holderness family is like the Beatles of back-to-school parody videos. In this 2016 version of the DMX classic "Party Up (Up in Here)," they fully admit they've reached their threshold when it comes to summer vacation activities. The kids have yet to make it back to school this year, but we can't wait to see what they come up with next!

3

A mom of six shows what her first day of freedom will look like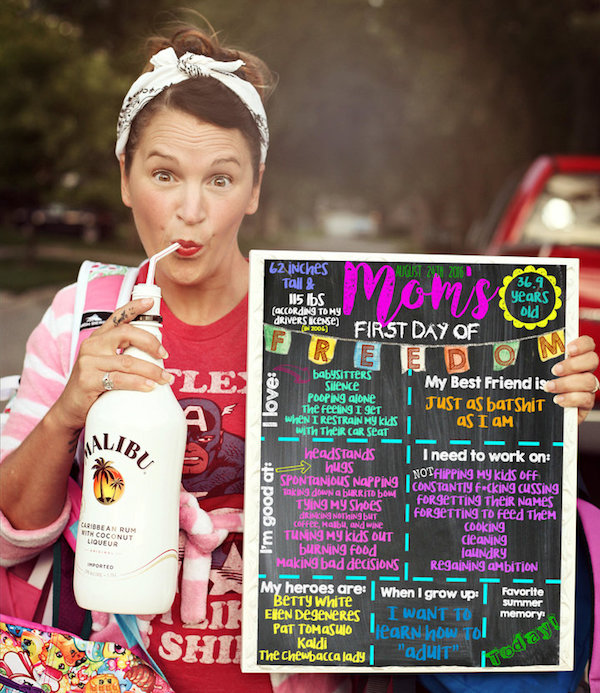 Meghan Oeser, a mom of six (!) who blogs at The Ultimate Spoon, posted a photo to mark her children's first day at school, and her subsequent first day of freedom, at the start of the school year in 2016. In the caption of the post, she wrote that she's a stay-at-home mom who loves "the s**t out of [her] kids," but knows the chaotic reality of being a parent.
4

A photographer's annual first day of school traditon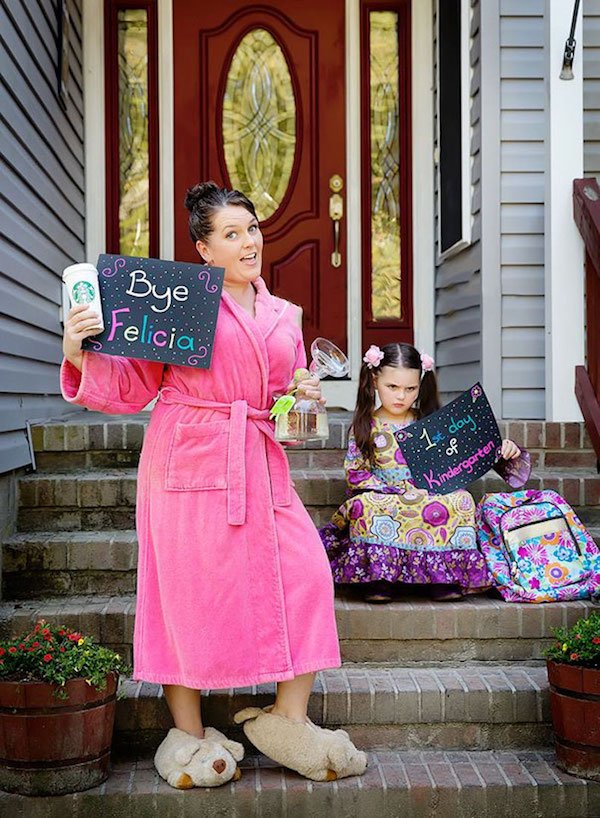 Jessi Kittrell is a photographer and mother of four, who posts her annual take on the "first day of school" tradition. In 2015, she went viral with this hilarious photo. (Her daughter's name isn't Felicia obviously, but you get the picture.) She is, according to her Instagram account, working on a new back-to-school idea. Stay tuned!
5

A mom jumps for joy in her family's annual back-to-school photo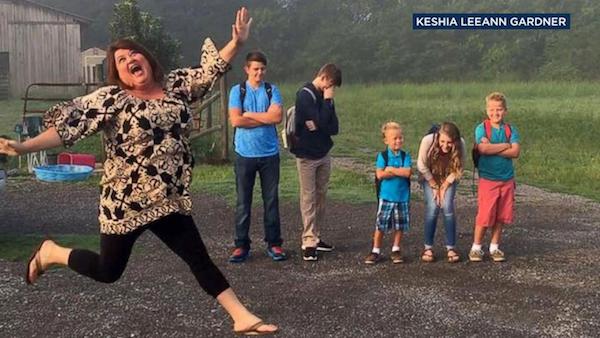 In Keshia Leeann Gardner's annual back-to-school photo, she is seen literally jumping for joy as her children look bummed. One even has his hand covering his face in disdain. (To us, they look like they're stifling laughter, but what do we know?) The photo is captioned, "Happy 1st day of school kids. I'm gonna miss y'all."
Why does Gardner do it every year? To put a smile on the faces of those parents "who have a hard time letting go."
6

Moms channel Justin Timberlake in this funky back-to-school parody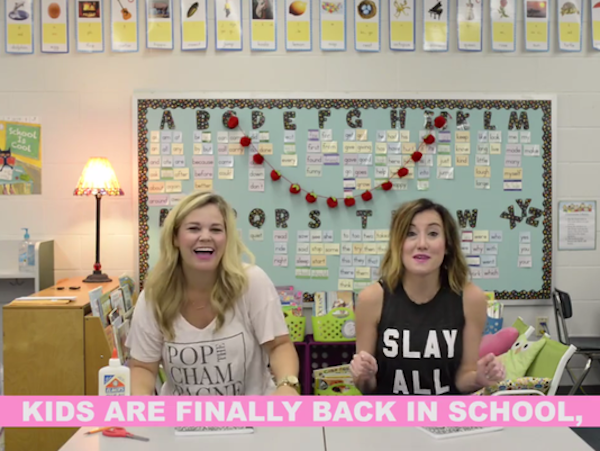 This Tallahassee duo has just posted a jubilant back-to-school parody of Justin Timberlake's "Can't Stop the Feeling," which, in a few short days, has over 87,000 views on Facebook.
Linley Paske and Lauren Pasqualone are the brains behind Working Like Mothers, whose aim is to empower women who are pulling off the balancing act of working and being a mom—or just the latter, since "that alone is a full-time job."
"We want working moms and moms everywhere ... to know they are not alone. Whether they are feeling sad that school is back in session and they are bemoaning the fact that their kids are getting older, or whether they are excited to get back in that routine," Pasqualone said.

7

Ohio parents party after sending their three daughters to school
Ohio couple Todd and Becky Tackett have three daughters, and on their first day of school in 2016, they created a video showing their children heading off to pursue some serious higher learning while they just went about their busy day—or did they? Watch below to find out!
So my parents made this today when we left for school..... pic.twitter.com/Jv4fQr47h0

— victoria tackett (@vtackett98) August 19, 2016
8

A couple "high fives" each other at a school bus stop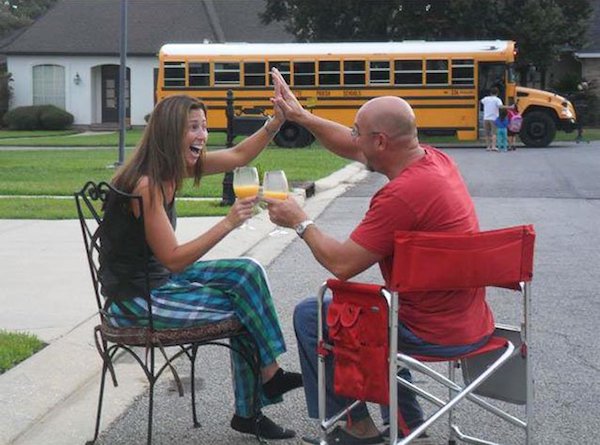 As one Redditor writes about this photo submitted by @gotmunchies2nite, "Twist: The adults in that picture are childless and showing the neighbors what they are missing."