1

Unusual Vegetable Competition (Rice County Fair, Minnesota)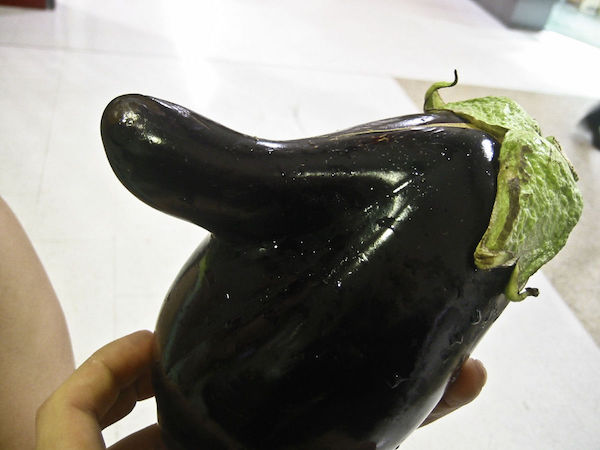 Odd shaped vegetables are officially a social media "thing," but they've been popular at state and county fairs for decades. Faribault, Minnesota's Rice County Fair's open class unusual vegetable competition provides the opportunity for people to find a home for their oddly shaped, or extra large, produce.
2

Pet Rock Olympics (Colorado State Fair)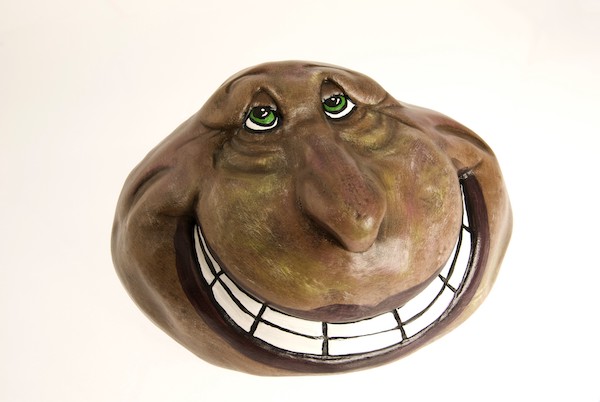 The mid-70s Pet Rock fad is back and better than ever at the Colorado State Fair! The event's Pet Rock Olympics includes "Best Dressed" and "Farthest Distance Roller" categories. Contestants must bring their own rocks to the competition, and they must be free from man-made or caused alterations. The rock traveling the greatest distance from start to stop, with no pushing or nudging, will be declared the winner.
3

The Giant Cabbage Weigh-Off (Alaska State Fair)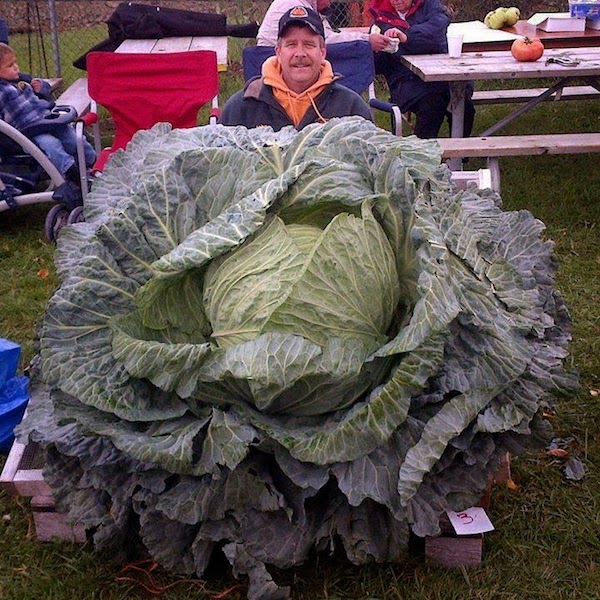 In 2016, farmer Steve Hubacek's cabbage took first place at the Alaska State Fair's Giant Cabbage Weigh-Off, weighing in at 83.4 pounds. Last year, the cabbages submitted for the event had a combined total weight of 765 pounds!
In 2009, a cabbage at the Alaska State Fair broke the world record for heaviest cabbage, according to the Guinness World Record website. Palmer resident Scott Robb's cabbage weighed in at 138.25 pounds. Who will take the prize this year?
4

Ugly Cake Competition (Johnson County Fair, Iowa)
Have you ever baked an ugly cake you were proud of and wanted to show off? Every year, judges at the Johnson County Fair in Iowa pick hideous cakes made by locals for top prizes. They are judged on the lack of attractiveness alone, although cake contestants are divided into separate age groups—9 and under, 10-17 and 18 and older. To enter, the cake and all of its adornments must be completely edible, and a recipe card must be included.
5

Banana Derby (Georgia State Fair)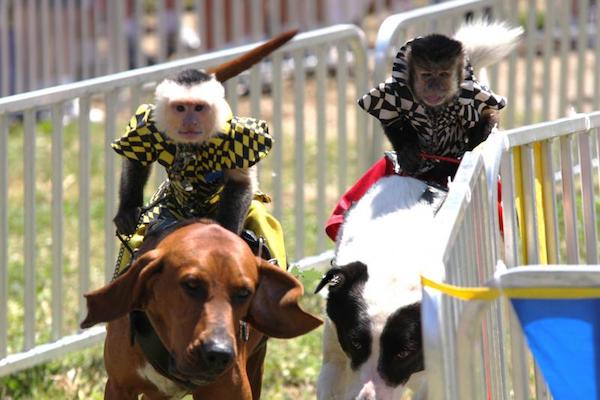 One of the most popular events at the 170-year-old Georgia State Fair (and at additional fairs around the U.S.) is the Banana Derby—a race in which costumed capuchin monkeys compete against each other riding dogs. To see a bit of the action, watch below.
6

Llama Costume Contest (Minnesota State Fair)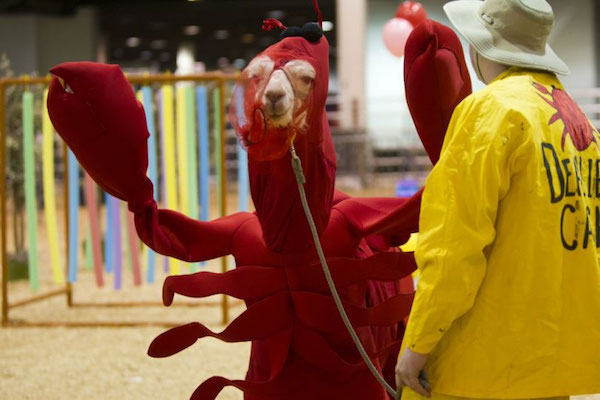 This 4-H contest has become a staple of the Minnesota State Fair and draws a standing room only crowd every year. Animals are judged on their costume, originality, and poise, among other qualities befitting a llama in disguise. Last year's winner was an alpaca named Max—watch him strut his stuff below.
7

Tablescaping (Los Angeles County Fair)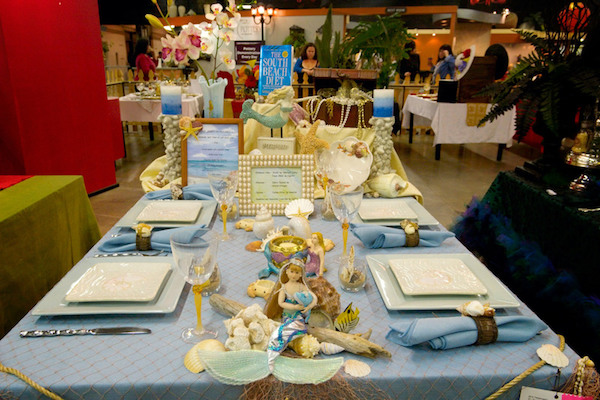 The L.A. County Fair's annual tablescaping competition is a tradition in which participants devote months of planning, crafting, money, sweat, and tears, all in the hopes of claiming Best in Show for the most creative, impeccably set table.
The contest has been a fair tradition since the 1930s and typically has a waiting list for entrants, as only 20 are permitted. The rules follow a basic premise. Contestants are offered a choice of themes, (including sometimes the option to create their own), a list of parameters (table size, for instance, or the disallowing of perishable goods), and are judged not only on the creativity of their table but on how perfectly it is set.
8

Best Grocery Bagger Competition (Iowa State Fair)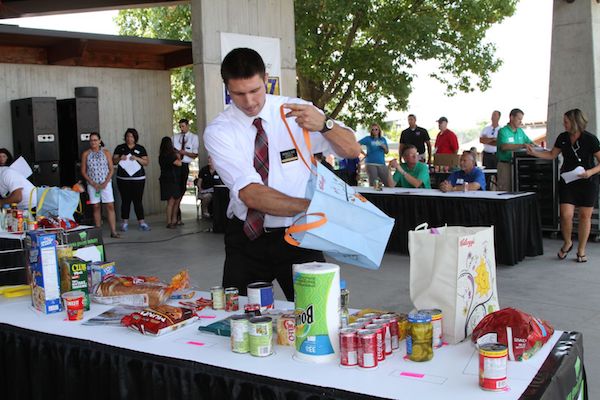 The Iowa Grocery Industry Association is gearing up for August 2017's 30th Annual Iowa Best Bagger Contest to determine who will be named the state's best grocery bagger.
Baggers will be judged for individual style and speed, as well as proper bag-building technique and maintaining an even distribution of weight between bags. Each contestant will bag identical grocery orders consisting of 30 to 38 commonly purchased items. Participants will be using all reusable bags. The four baggers who score the most points in the preliminary heats will then compete against each other in a final championship round to earn cash prizes. Who knew groceries could be so competitive?
9

Women's Rubber Chicken Throwing Contest (Iowa State Fair)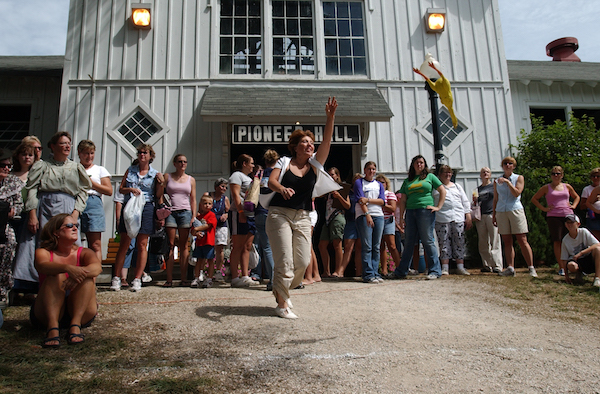 One of the oldest and largest agricultural and industrial expositions in the country, the Iowa State Fair in Des Moines is THE state fair to attend. It attracts over a million people a year and is frequently ranked one of the top events in America. Much of the fair is the same as it's been since the late 1800s to preserve its classic feel. One of the fair's oddest, yet most popular competitions, is the women's rubber chicken throwing contest, which sounds pretty much like what it is—who can throw the rubber fowl the farthest? Better than using live chickens, I suppose.