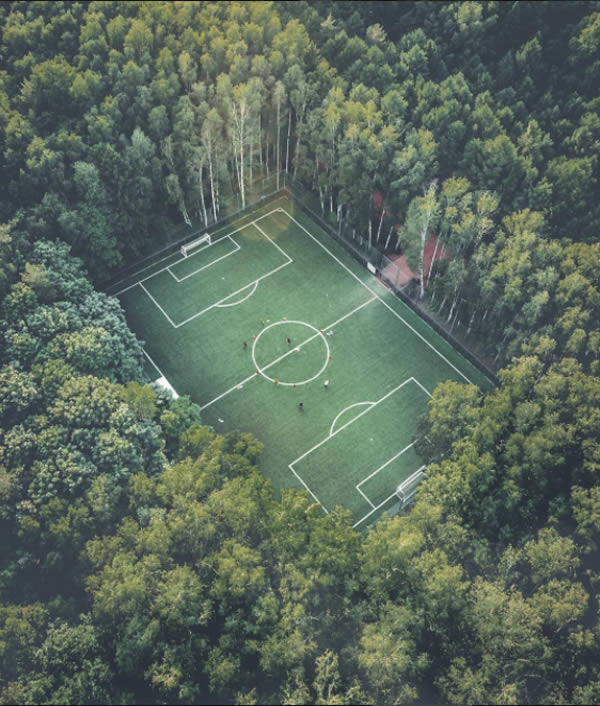 This aerial photo from a soccer field in the middle of a forest just outside Moscow by @fevonos is green perfection.
Dude where's my car? This amazing photo of a parking lot is part of an awesome collection of drone photos, courtesy of #Fromwhereidrone.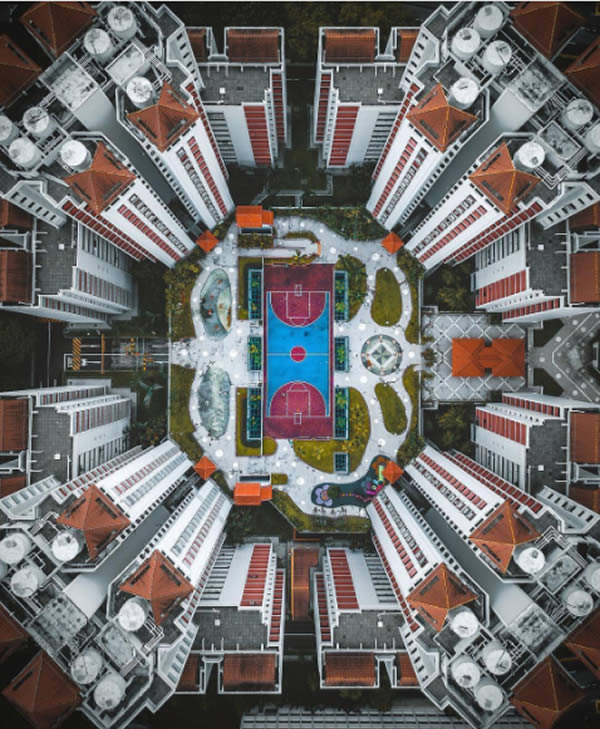 Your court, my rules. Another great symmetrical find from the #Fromwhereidrone collection.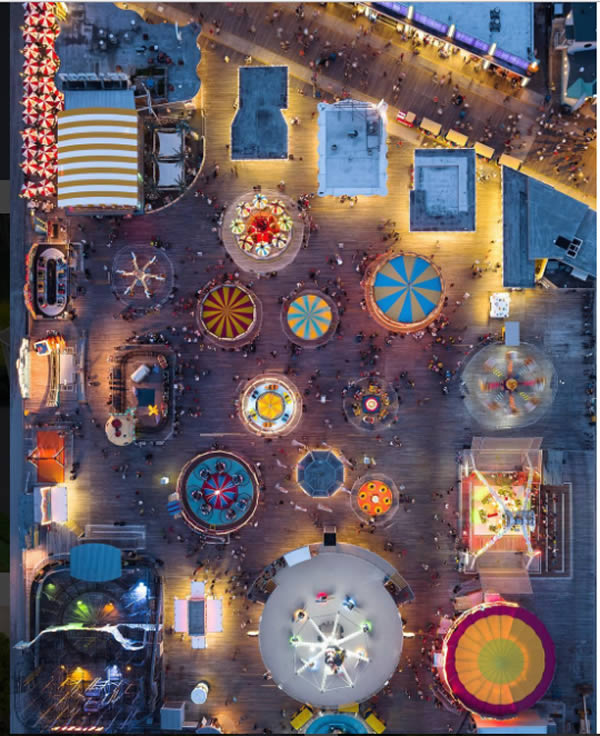 This looks like a collection of tiny buttons, but it's an amazing view of Wildwood Boardwalk in New Jersey by Ty Poland.