1

35,000 bees invade a Brooklyn bedroom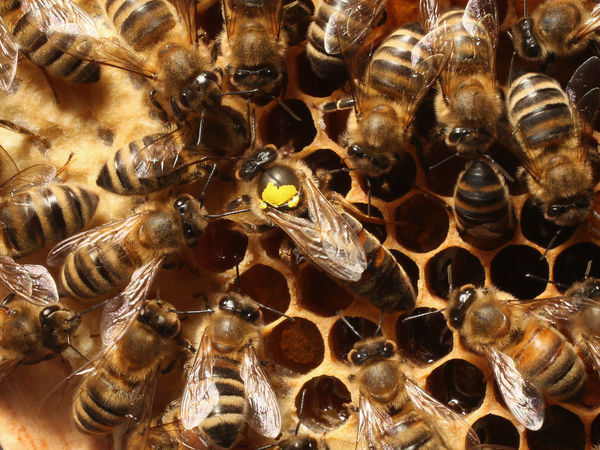 The last place Brooklyn resident Stuart Mulzac expected to see 35,000 bees was in his bedroom, but that's just what happened after an exterminator cut into a home's ceiling and unleashed the swarm.
The professional had to cut a 4-foot hole in the ceiling to get past a massive honeycomb that had formed. As mounds of honey dripped down the walls, the bees were released. It took SEVEN hours to suck them up with a vacuum. Just think of all the blackberry honey you could make with it! (They'll live to see another day, and they are being relocated away from people for their safety and everyone else's.)
There is a silver lining for Mulzac—he never has to buy honey again. The beekeeper left him with 70 pounds of the sticky stuff. "It's 100 percent all natural, probably better than the stuff you can get in the store—homemade," he said.
2

A homeowner finds a massive wasp nest in her spare bedroom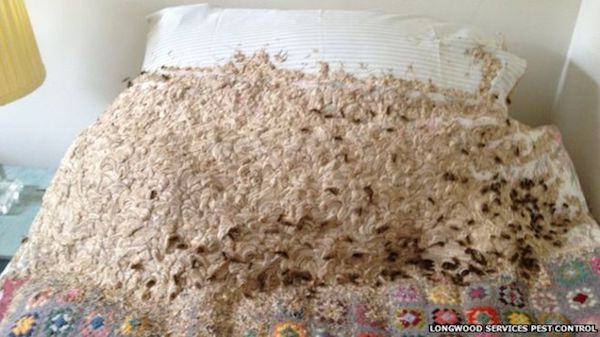 Imagine walking into a spare bedroom and finding it crawling with wasps! That's just what happened to a Winchester, UK woman who found a 3ft nest in her home in 2014.
John Birkett, of Longwood Services Pest Control, took on "the biggest job" of his career when he was called in to deal with the more than 5,000 wasps that made their home in the woman's bed. He said removing the nest would have been "extremely dangerous" if the homeowner had tried to remove it herself.
Birkett believes the wasps entered through a small window that had been left open and the nest took about three months to build. The wasps had chewed through the pillows and the mattress of the bed to make their nest larger, but Burkett did manage to save the owner's crocheted blanket.
3

A Texas man is killed by a swarm of "killer bees"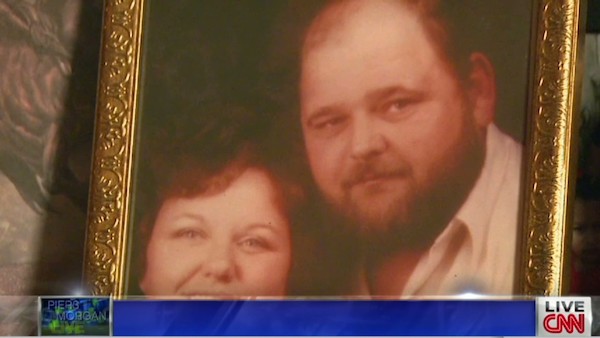 The "killer bees" you heard about as a kid that were making their way north from Central America—they're here, and yes, they are deadly.
In 2013, Texan Larry Goodwin, 62, died after disturbing a hive in an old chicken coop on his property. He was stung more than 1,000 times over every inch of his body. His daughter and neighbors rushed to help as the bees attacked, but they said there was nothing they could do to help, and they were stung over 100 times.
Africanized honey bees, which are hybrids of African and European bees, are believed to have entered Texas in 1990 and have since spread to at least ten other states, from California to Florida. They can be highly defensive around their nests and swarm more frequently than other honey bees.
4

A pest control firm kills rare Welsh black honey bees thinking they were wasps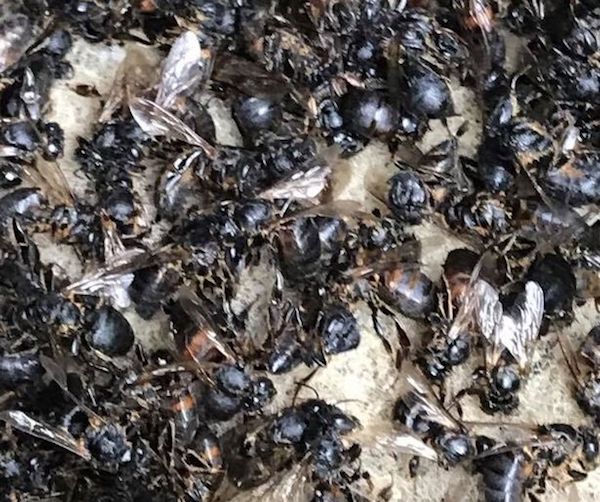 Council pest controllers in Llanfechell, Anglesey, Wales thought they were responding to a wasp infestation, but ended up wiping out 1500 rare Welsh black honey bees. Pest control staff took the decision to exterminate the insects after a resident reported them swarming in a dumpster.
The Welsh Black Bee is almost entirely black and is the last survivor of the original British bee, once thought to have been mostly wiped out by a virus a century ago.
5

A massive wasp nest is found in an abandoned home in the Canary Islands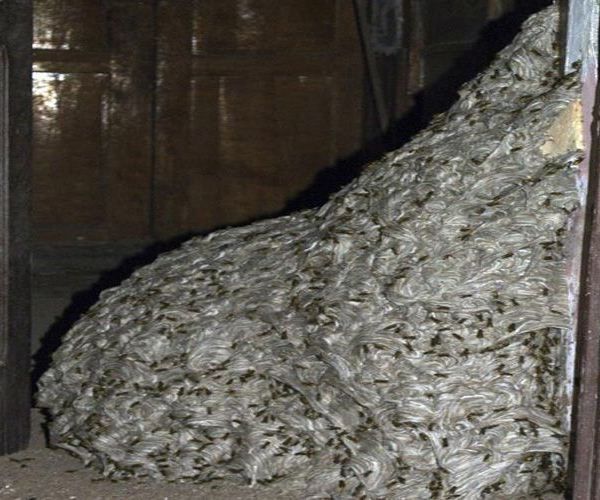 Police in San Sebastián de La Gomera, in Spain's Canary Islands, were shocked to find a 21-foot wasp nest in an abandoned home. (Let's face it, we would be too!)
The unusually large hive was discovered by authorities after they had received numerous calls from concerned members of the community regarding scores of wasps swarming around the abandoned house. The gargantuan nest wasn't built by the common wasp found in European gardens, but by an invasive species that must have migrated from Africa. (The Canary Islands are located less than 100 kilometers from Morocco by water, so that's a very likely scenario.)
6

The walls of a house are dripping with honey after a huge hive is found in the attic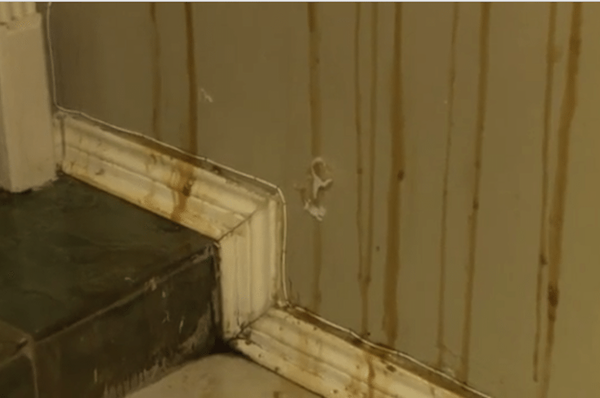 Texas resident Latanja Lavine found a hive in her attic held that held around 50,000 bees and left her walls soaked with honey.
The company she hired to fix her roof discovered the hidden hive of bees and told her she would need to take care of the bees before they could begin work. Workers then closed up the hole where the bees were getting in. When she returned later in the day, Lavine realized the situation was far worse than imagined—honey started dripping from the walls!
The bees were removed, but there was just one problem other than the cleanup—the queen was never found. So, it's possible that she could amass a new army to take over Lavine's home once again.
7

A bee infestation has a celebrity connection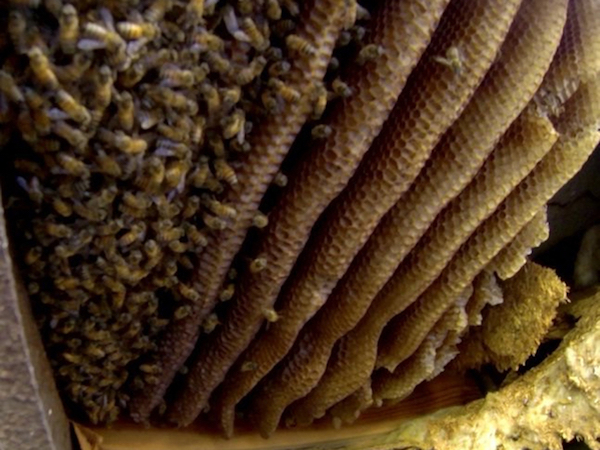 In 2016, Kathy Shampo was faced with a giant bee problem. A colony of 20,000 insects had swarmed underneath her trailer, and some were even making their way up into her kitchen.
She called Fort Pierce, Texas' NewsChannel 5 to tell her story and dozens of people who were watching reached out to help—one of which was a celebrity. Her story so moved actor Tony Danza, he sent a donation to Shampo with a note saying, "I hope this helps. I know I'm just one of the people touched by your situation. Keep punching."
The bees were removed from Shampo's home and were taken to a bee farm in nearby Wellington, where they now produce honey commercially.
8

Man blows up his garage while trying to remove a wasp nest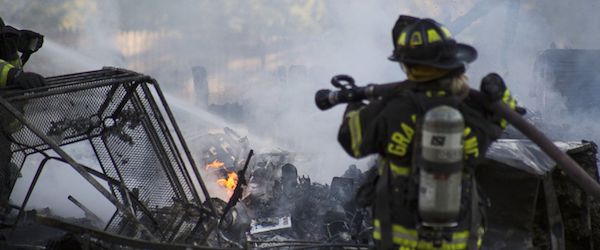 In July 2017, Michigan resident Mike Tingley used fireworks to get rid of a nest and accidentally burned his garage to the ground. Oops!
Tingley stumbled across the dreaded hive in his garage a few days before the Fourth of July and came to the conclusion that the most patriotic move was to take out the bees with some fireworks.
Beekeepers typically use smoke to subdue bees and wasps, so why not? (We almost get his reasoning.) However, most don't try to smoke bees out inside a room that's filled with other fireworks.
The smoke bomb ignited the rest of the fireworks inside the garage, and soon, Tingley and his neighbors were treated to a little early Fourth of July display. The lesson here? If you have a wasp's nest, please, call in the professionals.