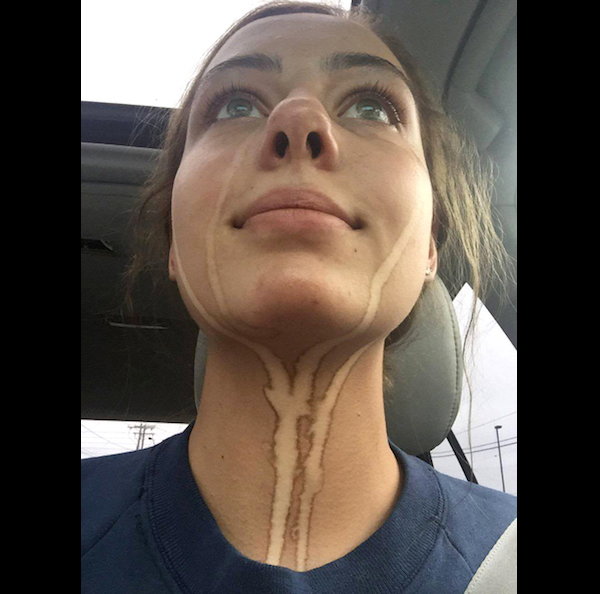 Try not to cry so soon after you apply bronzer.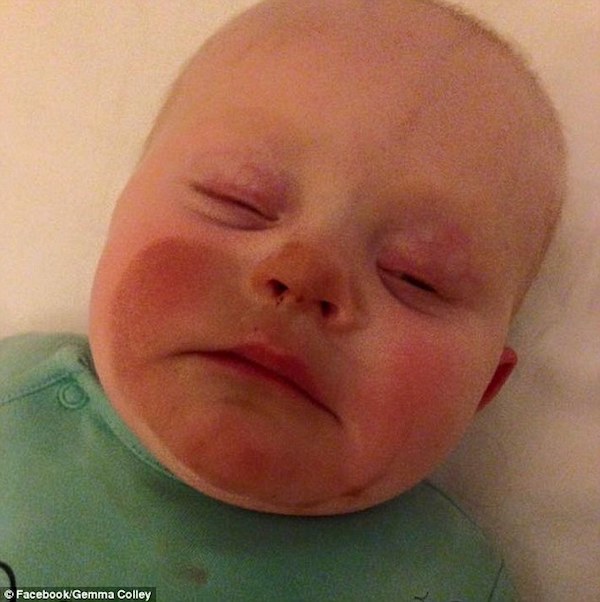 UK resident Gemma Colley shared a picture of her infant son on social media sporting fake color—she breastfed him too soon after having a spray tan.
Imogen Silversides, 17, read that the "perfect way" to apply a streak-free tan was by using a paint roller. However, once she began to roll the lotion onto her bod and face, she quickly realized her mistake. Her hair even turned green as a result of the flub. She took a few photos for social media before attempting to remove the mess.
Despite having a beauty team at their every whim, even celebs like Christina Aguilera sometimes get it wrong when it comes to spray tanning.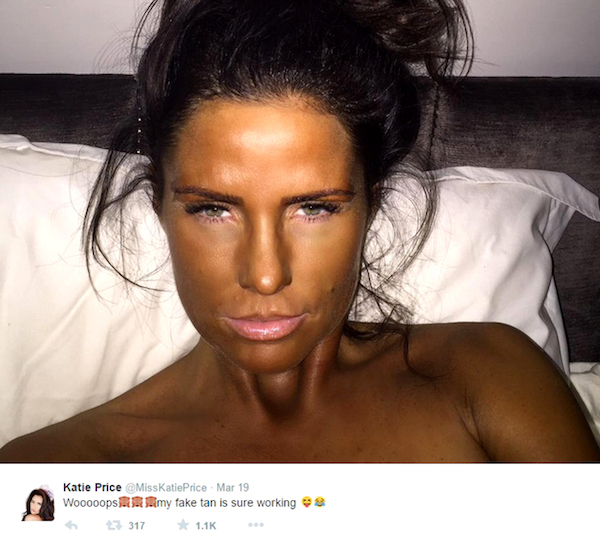 Celebrity Big Brother contestant and 2015 winner Katie Price tweeted an image revealing an over-the-top bronzed look acknowledging her spray tan fail.
"Wooooops, my fake tan is sure working," she wrote alongside the less than flattering snap of her too-dark shade.
In January 2017, a UK Dancing With The Stars contestant, Hughie Maughan, made such a grave tanning mistake while on the show, he was receiving death threats. He took to social media to vent his frustration: "Can't believe I've been receiving death threats this week because of the tan. My God, how am I racist for a tan mistake." The hoopla has since died down, but Maughan reportedly received offers to launch his own fake tan brand.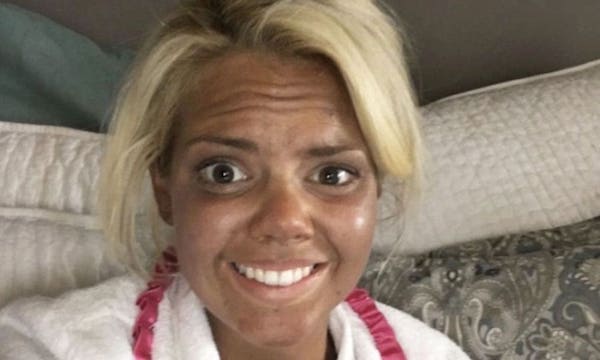 That moment you realize you went a little too crazy with your spray tan and it's going to take most of the summer to wear off.