1

A hidden room is found behind a bathroom on The Queen Mary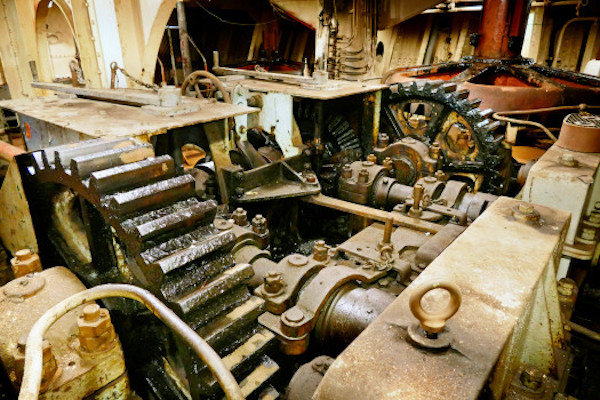 The Queen Mary was built in Scotland in 1933 and found a new permanent home in Long Beach, California in 1967. You would think in all that time, every inch of the ship would be uncovered, but that's not the case.
In June 2017, when workers were doing repairs on the ship's A-deck, they found a room behind the locked bathroom above the main visitor entrance. It is reported to be a 1,500-square-foot space containing the machinery that is used to control the ship's anchors. Officials believe it may have been sealed off in the 1960s as the vessel was being converted into a hotel and tourist attraction. Planners are now said to be working on preserving the equipment and possibly incorporating it into the guided tours that take place on the ship.
2

A chamber under the Medici Chapels contains chalk drawings thought to have been created by Michelangelo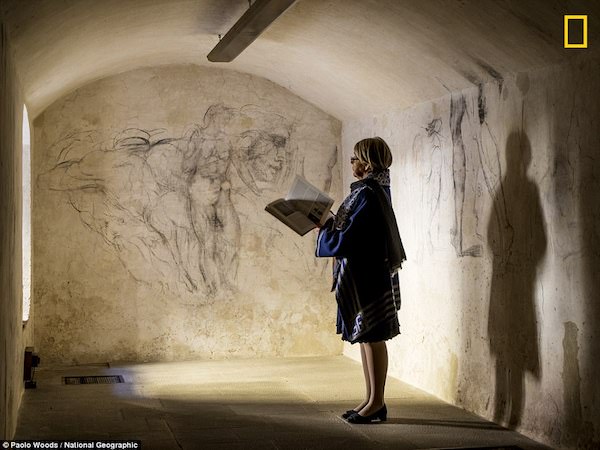 For hundreds of years, a Renaissance secret lay hidden beneath the Medici Chapels in Florence. But in 1975, a museum director found a room with charcoal and chalk drawings lining the walls behind a trapdoor under a wardrobe. The works inside are thought to have been created by Michelangelo.
The secret room was found by then museum director Paolo Dal Poggetto while looking for a new way for tourists to exit. After its initial discovery, experts removed layers of plaster from the walls to reveal what was hidden underneath. The restoration revealed dozens of drawings that appeared similar to some of Michelangelo's famous works.
Not all are convinced that Michelangelo is the responsible party, however. The pieces are not signed, and some are considered too "amateurish" to have been done by the famed artist. Nevertheless, the room remains closed off to the public to preserve the Renaissance-era artwork inside.
3

A secret room, boarded up after the 1906 earthquake, is found in the Winchester Mystery House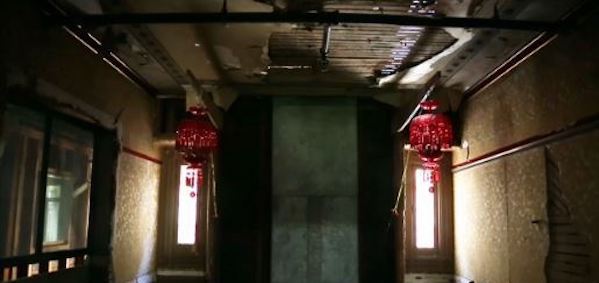 The Winchester Mystery House has secret passageways, twisting hallways to nowhere, false doors, and a séance room. It has 161 rooms in all, and is known as the "world's strangest home." In October 2016, a secret room, reportedly boarded up since the 1906 earthquake, was found. Inside was a pump organ, a Victorian couch, sewing machines, and paintings.
Owner Sarah Winchester, an heiress to the Winchester rifle fortune, had the room closed off after being trapped there during the earthquake. She was rumored to have created the strange home after a famous spiritualist told her to keep building to placate the tormented spirits of those killed by Winchester rifles.
4

Mt. Rushmore's secret room is hidden behind Abraham Lincoln's hairline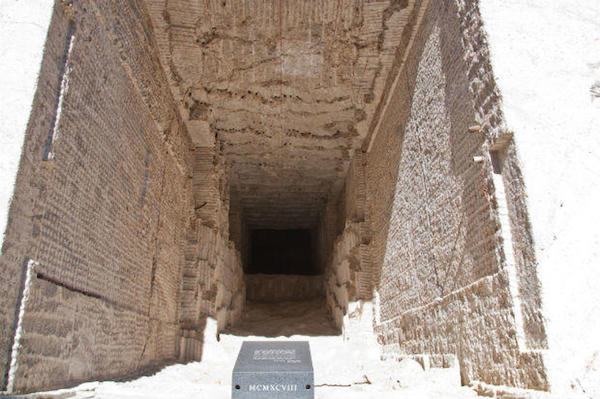 To make sure people in the future knew the history of Mt. Rushmore and the meaning behind it, artist Gutzon Borglum created a massive room situated just behind Abraham Lincoln's hairline that he dubbed "The Hall of Records." It would contain all the information anyone would ever need about the mountain, including major historical artifacts like the Constitution and the Bill of Rights.
But it wasn't meant to be. Borglum died in March 1941, leaving the Hall of Records unfinished. The government declared the monument more or less completed at that point and no more work was done.
In 1998, Borglum's family members were able to assemble in the room and oversee a deposit of several porcelain tablets that explained the work done to the mountain. The Mount Rushmore National Memorial Society paid for the ceremony, which represented Borglum's posthumous completion of his landmark piece of art. The room, however, remains inaccessible to tourists.
5

The Pyramid of Giza contains two previously unseen hidden cavities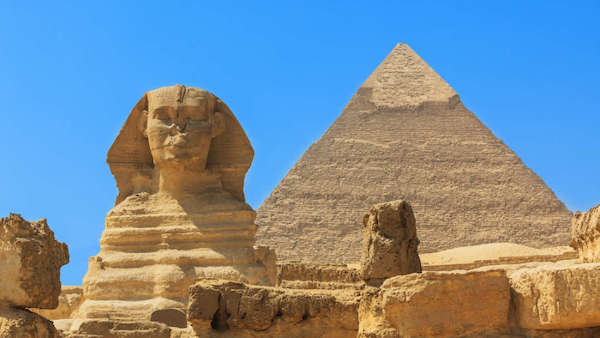 Researchers from Scan Pyramids, a collaborative project involving various universities, believe that the 4,500-year-old Pyramid of Giza has two previously unseen hidden cavities inside.
The first is a cavity about 105 meters (345 feet) up from the ground on the northeastern corner of the pyramid. Another "void" has also been discovered on the north face of the structure.
The project, led by the Egyptian Ministry of Antiquities Authority, uses infrared thermography, "cosmic ray" muon detectors, aerial drone photography, and laser scanning to look inside the pyramids in a non-invasive way.
6

A Redditor and his roommates find a hidden room from WWII in their rented house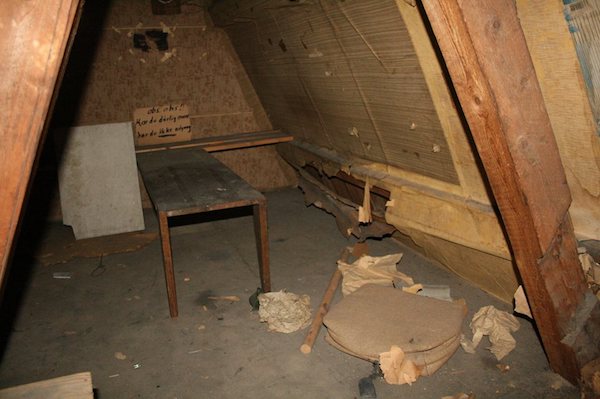 Redditor mYNDIG posted photos of a hidden room in the attic of his house in Norway, believed to have been untouched since World War II. He explained, "Our landlord told us that there might be a hidden room there, and what else to do when you should study for exams than actually go and look? I have a feeling he had already found it and only told us to make us look for it. But either way, finding it was the best prize."
The secret doorway which was found when one of the roommates leaned on a fake wall, led to a room containing a table, an alarm, and a map showing Britain and northern France on the walls. A note written in Norwegian warns: "If you have a bad stomach, you do not have access." (In other words, there's no toilet up here.)
In a follow-up post, mYNDIG says the room had been known about by some local historians, one of which told them it "was used for pressing newspapers during the occupation, and they got most of their information from the BBC radio channel. They operated here in our attic from late December 1944 until Mars 1945; then they had to move after several investigations from (the) Gestapo, who never managed to find the room. We found some writings on the wall which turned out to be different places in Poland; they were following the Soviets march into Germany. One of the guys behind the newspaper, Åge Thorvaldsen, was eventually captured by (the) Gestapo and held captive in Grini until the end of the war."
7

Sally Hemings' living quarters are found beneath a bathroom at Monticello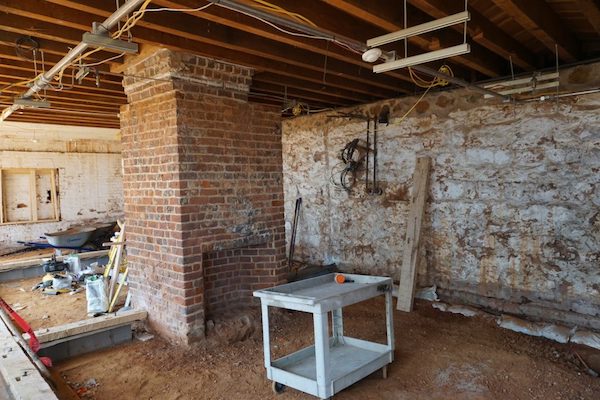 The room where Sally Hemings, Thomas Jefferson's slave who is referred to (incorrectly) as his "mistress," lived was recently uncovered at his Monticello estate. For decades, the chamber was forgotten, and at one point was even converted into a men's bathroom to accommodate visitors.
Hemings living space was 15 feet wide and 13 feet long with no windows. It "would have been dark, damp and uncomfortable," but she likely lived in somewhat better conditions than other slaves on Jefferson's property. In the excavation, archaeologists found the room's original hearth, fireplace, and floors.
8

A trove of Nazi memorabilia is found in a secret room in a Buenos Aires home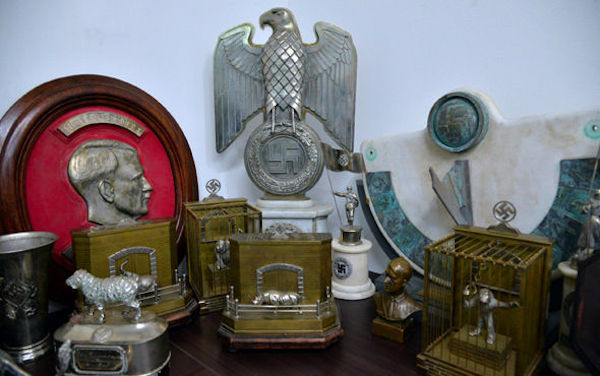 In a hidden room, in a suburban home just outside Buenos Aires, a treasure trove of over 75 Nazi artifacts was uncovered in June 2017. The memorabilia was believed to be owned by high-ranking Nazi officials during WWII, further proving their existence in South America following that war.
The collection includes a bust relief portrait of Adolf Hitler, a statue of an eagle above a swastika, a knife, a box of children's harmonicas and puzzles, an hourglass, a medical device that is used to measure the size of a person's head, and a World War II German army mortar aiming device. There are also photos of Hitler holding a few of the items in the collection.
All of the memorabilia is believed to be original. Argentine Security Minister Patricia Bullrich hopes to have the items donated to the Holocaust Museum of Buenos Aires.
9

A secret spy room is uncovered in Moscow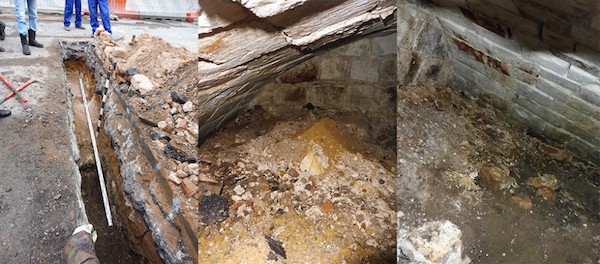 A secret chamber used for eavesdropping on enemies in the 16th century was discovered in downtown Moscow in March 2017. The room held Moscow's defenders as they snooped on enemies on the other side of the city's wall.
More than 150 artifacts dating back to the 16th-19th centuries were also unearthed during the renovation. Among them are coins, ceramics, utensils, bullets, buttons, an arrow, and a cannon ball.
10

A centuries-old wine collection is found in a hidden room that was closed off during Prohibition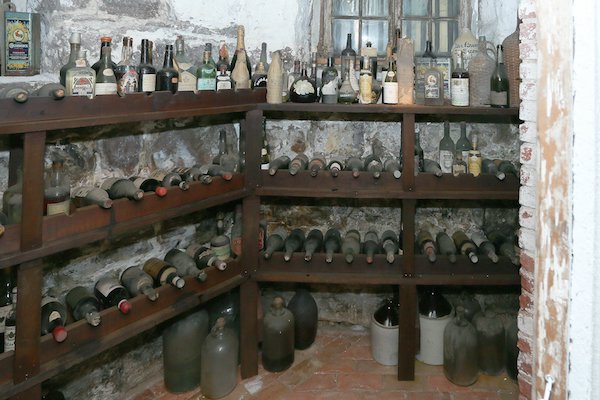 Museum workers at Liberty Hall Museum at Kean University in Union, New Jersey broke through a Prohibition-era wall and a locked wooden cage to find over 50 bottles of Madeira wine dating back to 1769.
The monetary value of the haul is unknown, but the museum believes it to be the largest collection of its kind in the U.S., and one of the most extensive in the world. Many of the bottles were thought to have been shipped to the early residents of Liberty Hall ahead of John Adams' presidency.
Madeira was the "drink of choice for 18th-century gentlemen because it was easy to ship and lasted." It is a sweet, fortified dessert wine with a high alcoholic content named after the Portuguese island off the Moroccan coast where the grapes are grown. "It is one of the longest-lived wines in the world," said Kara Joseph, a sommelier at New York Vintners in New York City. "It is almost indestructible because of how they make it."