1

A trove of Nazi memorabilia hidden in a Buenos Aires home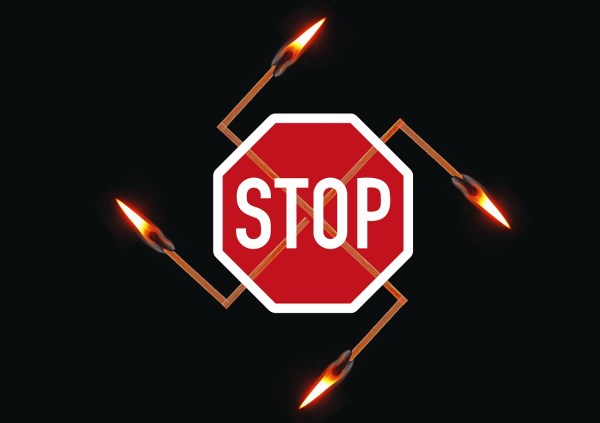 Just outside Buenos Aires, in a hidden room in a suburban home, a secret collection of 75 Nazi artifacts has been uncovered by police. The memorabilia was believed to be owned by high-ranking Nazi officials during WWII, further proving their existence in South America following that war.
The trove includes a bust relief portrait of Adolf Hitler, a statue of an eagle above a swastika, a knife, a box of children's harmonicas and puzzles, an hourglass, a medical device that is used to measure the size of a person's head, and a World War II German army mortar aiming device. There is also a photo negative of Hitler holding a magnifying glass which is also in the collection.
All of the Nazi memorabilia is believed to be original. Argentine Security Minister Patricia Bullrich said she'll ask to have the items donated to the Holocaust Museum of Buenos Aires.
2

Unworn 124-year-old Levi's are found in an Arizona trunk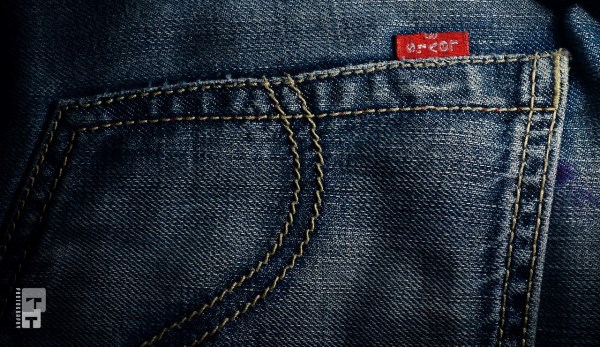 Arizona resident Jock Taylor inherited Levi's that sat in an old family trunk for almost a century. Judging from their size (W: 44, L: 37), they probably belonged to his great-great-grandfather, Solomon Warner, an Arizona pioneer from the 1800s.
Brit Eaton, a dealer in old jeans who searches abandoned mines for inventory, says they are worth a fortune—about $80,000. "Vintage denim can be worth thousands," Eaton says. "Finding Levi's pre-1900 is a massive rarity. That's the Holy Grail."
The six-foot-six Warner left his upstate New York home and headed west in the 1830's. He landed in Tucson and sold goods for a living, before passing away in 1899. Through the generations, his descendants handed down the wooden heirloom trunk that bears his name.
3

A rare Steinway baby grand piano found in an Australian garbage dump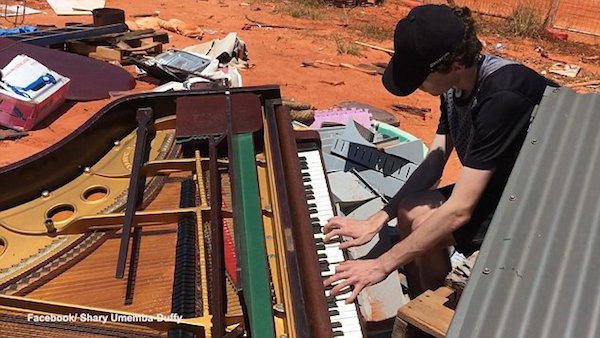 A valuable Steinway baby grand piano, worth $80,000, has been found in a Western Australia dump.
Musician Wil Thomas was "shocked and stupefied" when he came across the still working instrument while dumping his garden waste at the Broome site. It had been mistakenly thrown out during by the Cable Beach Club nearby.
Upon discovering the hidden treasure, Thomas made a call to a fellow Steinway owner to help him rescue the valuable instrument. It took three men to load it onto a truck and take it to his home where it will be lovingly restored.
4

A Babe Ruth baseball glove found in....Norway!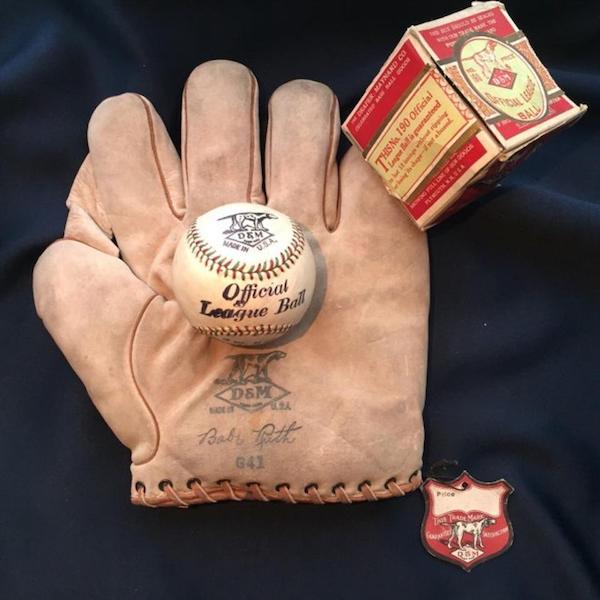 The 75-year-old owner of an apartment building in Trondheim, Norway was cleaning out his storage unit when he happened upon a dusty old chest which had remained closed for possibly as long as a century. Inside was an assortment of pristine, high-end sporting goods, including extremely valuable and rare baseball gloves, baseballs, and an inflatable chest protector, all circa 1920.
The artifacts were manufactured by Draper and Maynard, a top athletic supply company based in New Hampshire from about the 1880s to the 1930s. At its peak, D&M boasted that 80 percent of big leaguers were using its baseball gloves.
The Ruth D&M glove fetched $11,600 at auction, the highest price of anything in the find.
5

Hundreds of packs of rare, unopened baseball cards in a Tennessee attic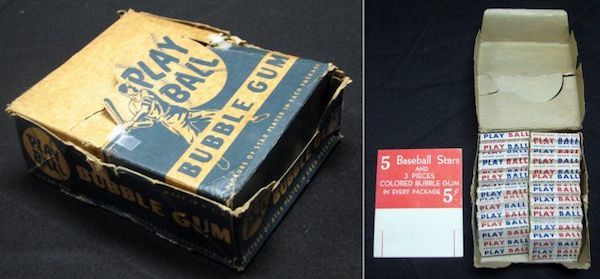 A Tennessee man made the ultimate baseball card find—hundreds of packs of unopened and forgotten about cards from the 1940s, '50s, and '60s, and they could sell for millions.
The anonymous lucky guy found the cards in his aunt's attic after his uncle passed away. His deceased relative owned a candy company that had produced cards for TV shows, and at some point, he bought the sports cards for research and development.
The haul included boxes of 1959 Fleer Ted Williams, Topps and Fleer football cards from the early 1960s, and 1961 Fleer basketball cards, but nothing compared to the crown jewel of the find—a box of 1948 Bowman baseball cards with 19 of the 24 packs unopened. The cards, which were stashed away in an old Stroh's beer box, are now being called "The Beer Box Find."
Bowmans was the first mainstream company to relaunch after World War II shut down the production of sports cards. The 1948 set was the first of its kind, and it featured the rookie cards of Stan Musial, Yogi Berra, Ralph Kiner, Phil Rizzuto, Warren Spahn, and Red Schoendienst. The set is so valuable that a beat-up wrapper of one pack is on sale for $3,999.99 on eBay.
One unopened box—and this guy has several—could fetch $500,000 on its own.
6

A thrift store camera with photos of the Mt. St. Helens eruption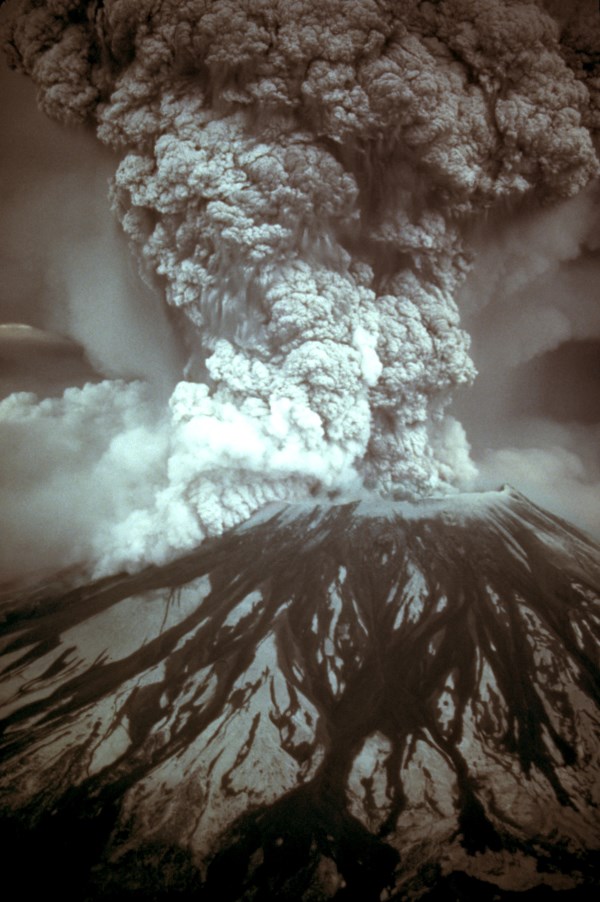 A vintage camera found at a Portland, Oregon thrift store containing a roll of undeveloped film has yielded an extraordinary set of images showing the 1980 eruption of Mount St. Helens, considered among the most destructive volcanic eruptions in US history. (Nearly 60 people were killed in the explosion, which caused about $1.1 billion in property damage.)
On May 26th, 2017, photographer Kati Dimoff found a 1938 Argus C2 camera with a damaged roll of Kodachrome slide film inside. She took it to Blue Moon, a company that specializes in processing discontinued film, and was shocked to find that some of the shots showed Mount St. Helens erupting off in the distance.
The camera also included a shot of a family in a backyard. The photo was published in the Oregonian newspaper, which attracted the attention of Mel Purvis. He's in the picture, as is his wife Karen, his late grandmother Faye, and his son, Tristan. The camera belonged to his grandmother, and Dimoff has returned it to the family.
7

A 3000-year-old prosthetic toe found in Luxor, Eygpt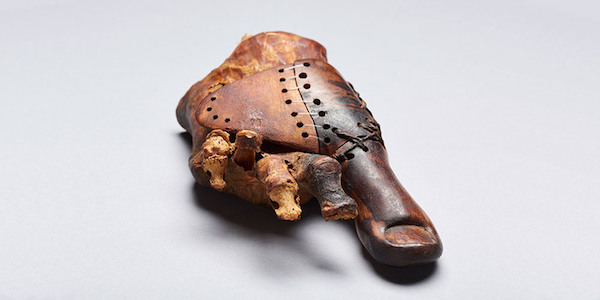 A priest's daughter lost her big toe around 3000 years ago. When she died, she was entombed near Luxor, Egypt in a cemetery reserved for elite members of the community. In 2017, she and her prosthetic toe were found by Swiss scientists from the University of Basel.
The prosthesis is likely the oldest of its kind. Made of wood, it came with panels that can be laced together to keep it snug, and it had been refitted more than once. "The fact that the prosthesis was made in such a laborious and meticulous manner indicates that the owner valued a natural look, aesthetics, and comfort, and she was able to count on highly qualified specialists to provide this," said a University of Basel press release.
8

Francisco de Goya's bullfighting etchings were found in a French castle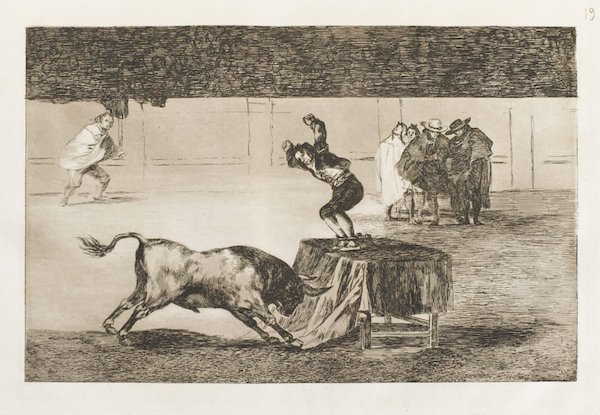 A complete set of artist Francisco de Goya's bullfighting etchings was discovered by chance at the Château de Montigny, in Eure-et-Loir, Northern France in March 2017. A month later, Sotheby's London auctioned the album of 33 etchings (entitled titled La Tauromaquia) off to an anonymous bidder for $530,000.
The set was discovered tucked away on the back of a library shelf when the castle's new heirs were inspecting it. The etchings were created by the Spanish master in 1815-1816, by using dark umber ink on textured, handmade paper. Fifteen years later, they made their way from the court of Madrid—where Goya had been court painter to King Charles IV—to the Cha?teau de Montigny, where they sat unnoticed for over for 150 years.
9

A $10 million Jackson Pollock was found in an Arizona attic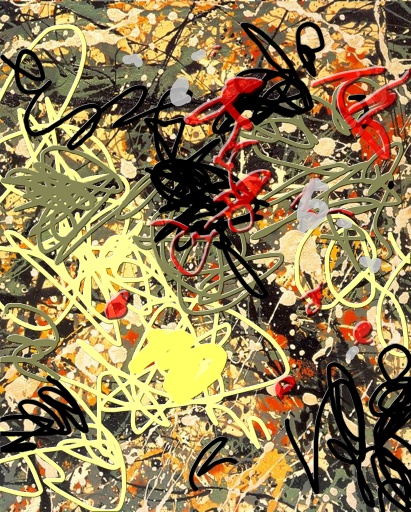 A $10 million dollar Jackson Pollock painting has been found in an Arizona family's attic.
J. Levine Auctions had been asked to go through an estate of a Sun City resident in search LA Lakers memorabilia. What they stumbled upon instead was a treasure trove of paintings, including a rare Jackson Pollock.
It turns out that all of the artwork in the estate, including pieces by Kenneth Noland and Cora Kelley Ward, was in the care of renowned mid-century New York art critic Clement Greenberg. Forensics also suggest it is a Pollock—the painting is definitely mid-century, with experts saying, "no pigments or binding media introduced in the late 1950s and 1960s have been detected."
It will be auctioned off later this year and may fetch up to $10 million.
10

60 rare cars worth millions are found rusting in a barn in France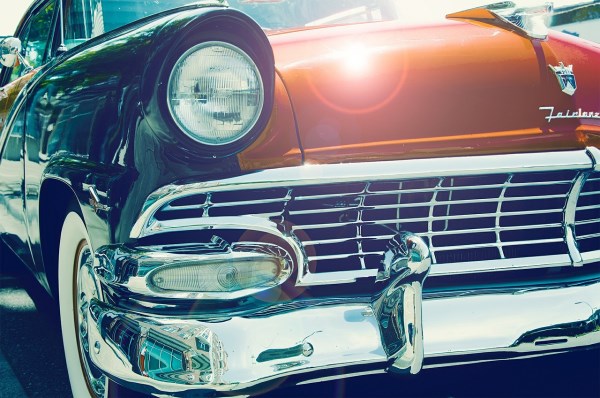 A previously unknown collection of 60 vintage automobiles from the 1930s to the 1950s was recently unearthed in France. The fleet isn't made up of just any old cars, but instead, the collection includes some of the most collectible vehicles ever to roll off the assembly line and is worth an estimated several million dollars.
Owner Roger Baillon passed away around ten years ago, at which time his son inherited his estate. After the junior Baillon passed away, his heirs decided to sell the collection.
The cars aren't in the best of shape but are so rare that they are indeed worth restoring. A Talbot-Lago once owned by Egyptian King Farouk, the tenth ruler of the Muhammad Ali Dynasty was found amongst the dusty treasures, as was a Ferrari owned by actor Alain Delon. There are also Maseratis, Bugattis, Delahayes, Delages, Hispano-Suizas, and Panhard-Levassors, but the most expensive car in the collection is a 1961 Ferrari 250 GT SWB California Spyder, worth anywhere between $9.5 to $14.9 million. There were only 37 models ever made and sold, all of which are carefully documented, and this one was thought to be lost forever.