1

The man who decided to follow the women's dress code after being sent home by his boss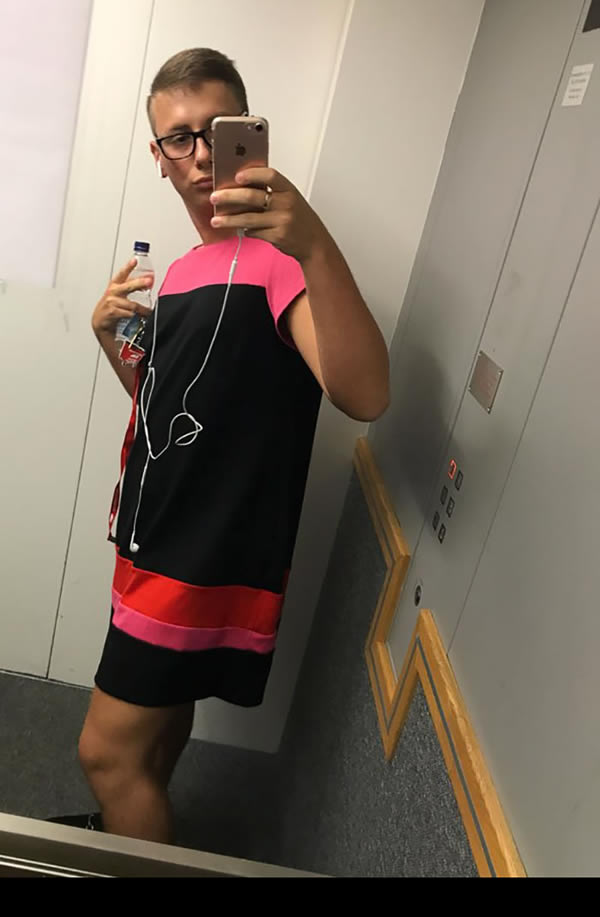 Joey Barge, an employee at a call center in Buckinghamshire, faced off against his company's dress code when he was sent home for wearing a pair of shorts on a hot summer day. He took a tip from a fellow Twitter user and came back to work in a dress.
"See you soon, Twitter. I'll be sent home soon." He posted a photo of himself sporting the neon-pink and black dress. Surprisingly enough, 20-year-old Joey was allowed to remain at work after changing, undoubtedly benefiting from strict UK laws that prohibit companies from discriminating against employees based on their sexuality or gender identity.
2

The girl who decided to protest her school's dress code with a yearbook quote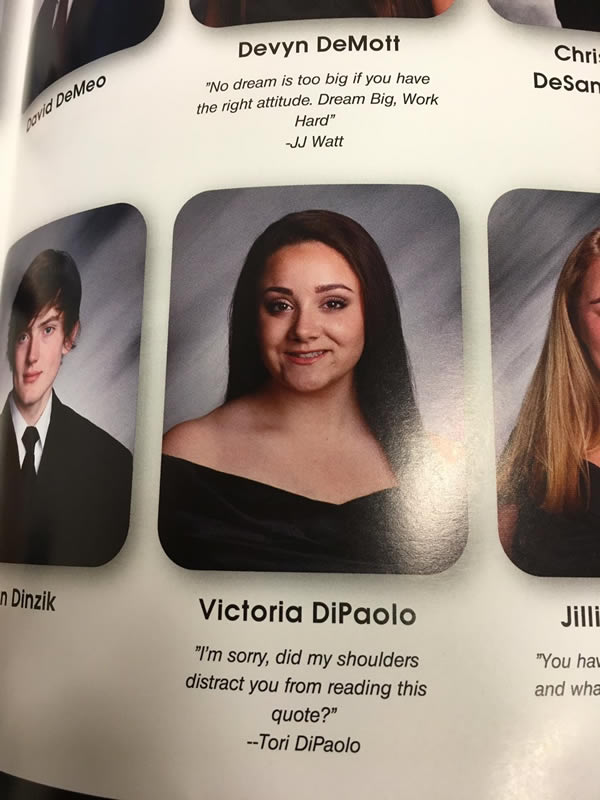 Tori DiPaolo, a senior at West Milford High School in New Jersey, donned a black shoulder-bearing top in her yearbook picture. Underneath, DiPaolo's quote reads, "I'm sorry, did my shoulders distract you from reading this quote?"
The cheeky barb takes aim at West Milford's dress code which, according to the school district's website, forbids "halters, half-shirts, shorts, or sweaters and blouses that expose breasts or stomachs."
Her biggest complaint is that male students receive different treatment. "My school's dress code prohibits boys from wearing muscle shirts, but they do all the time and don't get in trouble yet when my bra strap accidentally slips I have to miss class to go change."
3

The students who turned to The Scarlet Letter to protest dress codes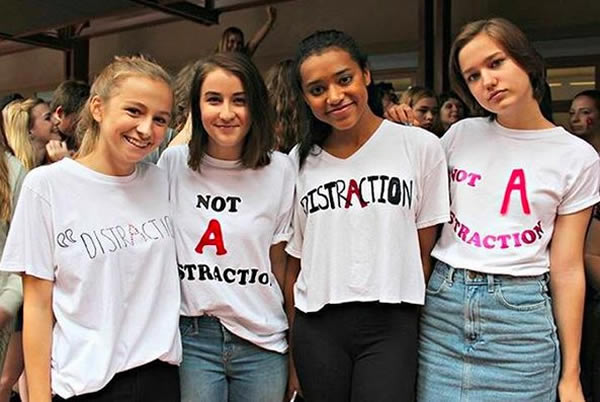 Teen girls' bodies are not "A" distraction. Young women at the Charleston County School of the Arts are wearing scarlet letters to school to protest a new rule stating that those who violate the dress code must be immediately taken out of class, and cannot return until the issue is resolved.
Junior Reese Fischer was worried that this new policy would disrupt her education. Inspired by The Scarlet Letter, she encouraged students who were against the new code to incorporate a red "A" into their outfits the next day. Over 100 students arrived at school the next day wearing the "A, " and the movement snowballed from there.
4

The group of 50+ kids who wore skirts to protest an unfair dress code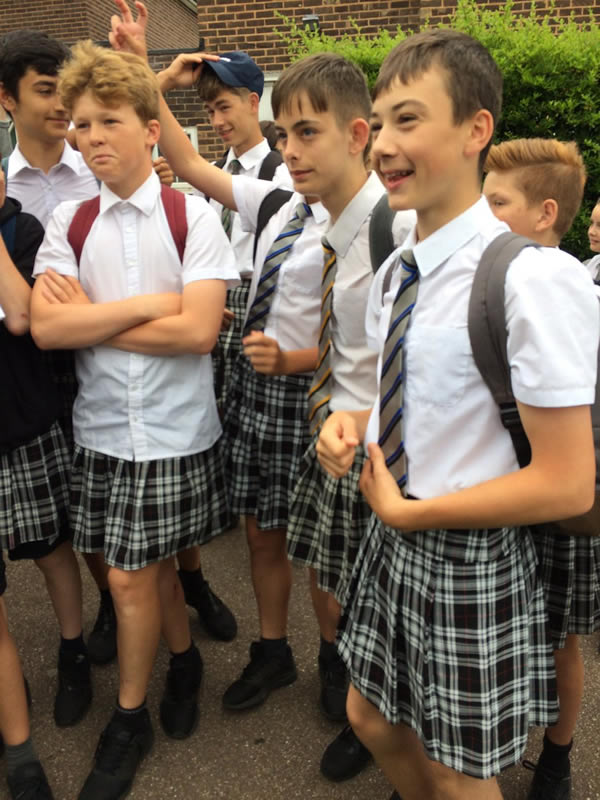 With temperatures reaching highs of nearly 100 degrees, the boys at Isca Academy in Exeter, England, still aren't allowed to wear shorts.
If a boy dares don a pair, he will be sent to the isolation room all day. On the other hand, the dress code favors girls during the hot weather, allowing them the luxury of skirts. So, a group of 50 to 70 boys showed up in girls attire. The boys received almost unanimous positive support from onlookers and parents, and surely made an impact on the administration for the future—the school is now reconsidering their no shorts policy.
5

The woman who used cosplay to protest absurd workplace dress codes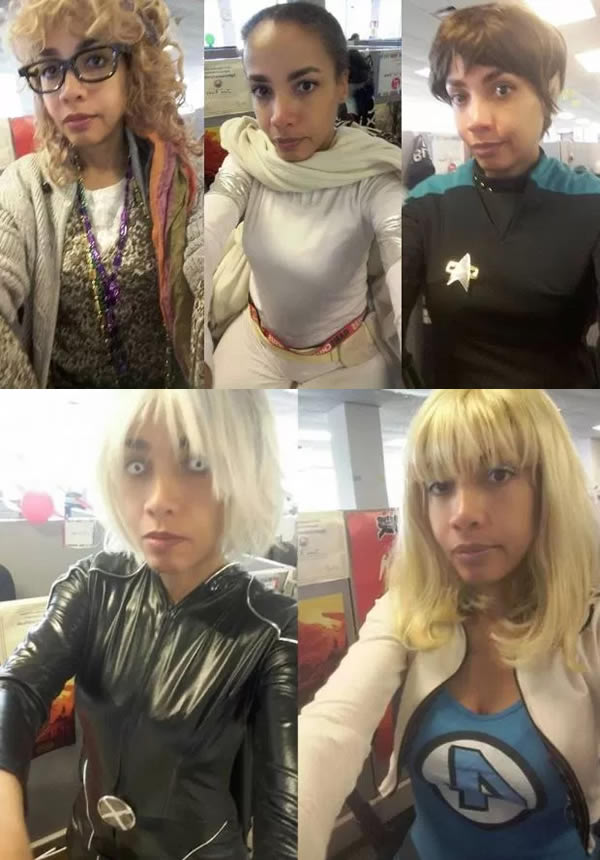 This office worker is protesting her boss's discriminatory dress code by wearing cosplay costumes to the office every day, and they all fit the guidelines.
June J. Rivas, believed to be from Chicago, was recently told by her boss that the way she wore her hair (in a ponytail and headscarves) was "unprofessional." She filed a harassment complaint, and her employer responded by introducing a new dress code which banned headscarves in the office. June reported her female boss to the EEOC (The US Equal Employment Opportunity Commission) but, in the meantime, she's decided to comply with the guidelines. Just not quite in the way that was probably intended.
While all her outfits are within the rules, they also happen to be inspired by her love of cosplay. After all, the dress code never mentioned wigs, colored lenses, spandex, or wings.
6

The Swedish handyman who responded to a sexist dress code by wearing high heels to work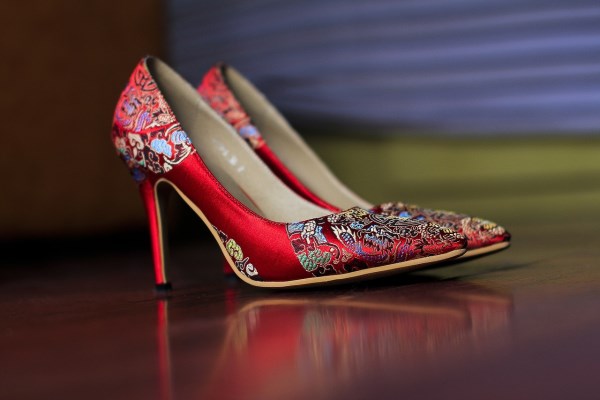 High heels have become a hot-button topic, thanks to women being sent home from work for wearing flats.
Some are finally picking up on the idea that expecting women to wear uncomfortable, unstable shoes at all times is a ridiculously unfair and sexist concept. Helping spread the idea are videos like this one, showing Swedish handyman Emil Andersson doing a day's work in high heels.
It's ridiculous. It's harder for him to get his work done. He's in pain by the end of the day. The more you watch it, the sillier it seems that any of us would choose to wear heels to work, and the more outrageous it becomes that there are workplaces that have made heels part of their compulsory dress code.
7

The student who staged a braless protest in response to unfair dress codes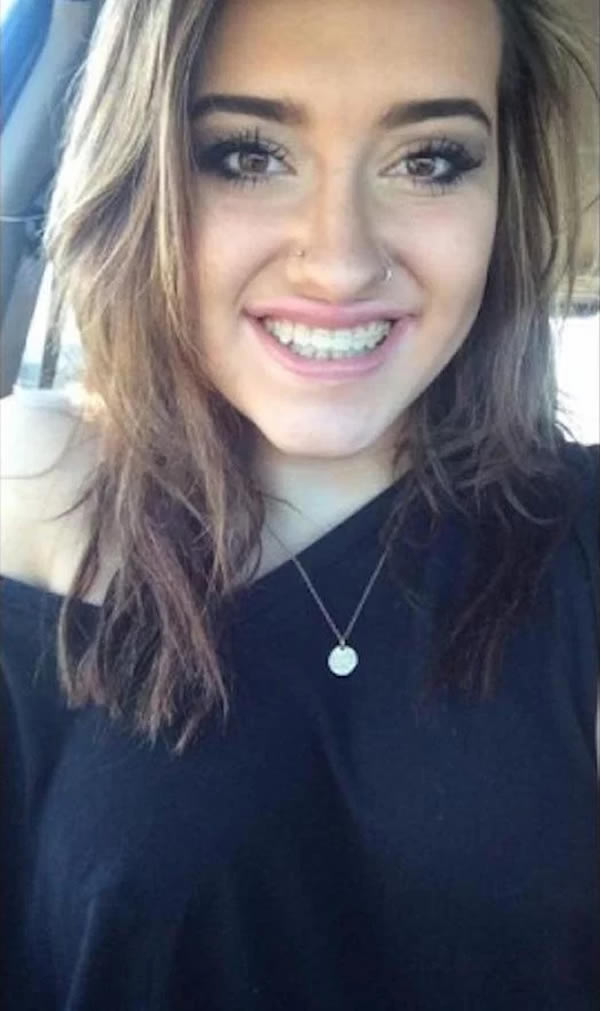 As anyone blessed with a bra size under a D cup knows, it's often more comfortable to go braless than strap a structured underwire to your chest. So, why was one student told she had to wear a bra to school, even though it was evident she felt better without it?
Kaitlyn Juvik was called into the principal's office for violating the dress code and was told that by going braless under a black t-shirt, she had made others feel "uncomfortable."
Kaitlyn was soon joined by other supportive students who ditched their bras for one school day. The Facebook page launched in solidarity with Kaitlyn, No Bra No Problem, now has more than 1,000 members.
8

The bus drivers who wore skirts to protest their work dress code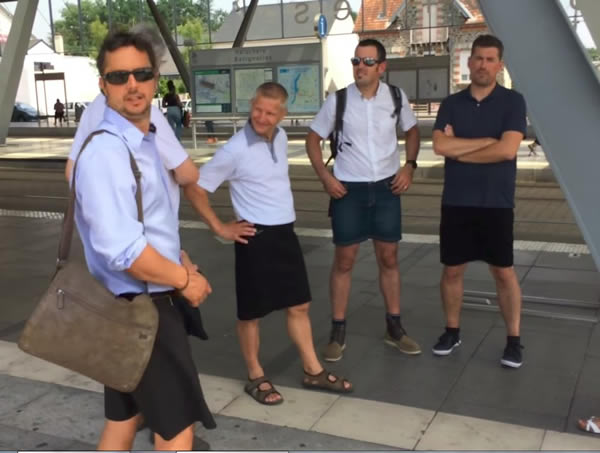 Western Europe is going through a heat wave. There, some men are protesting their company's dress code in an unusual way—by wearing skirts. French bus drivers are upset that they aren't allowed to wear shorts, yet female drivers can reveal a bit of leg. The act of defiance worked, and the company is now allowing men to wear three-quarter length shorts.