1

A futuristic pod home in Melbourne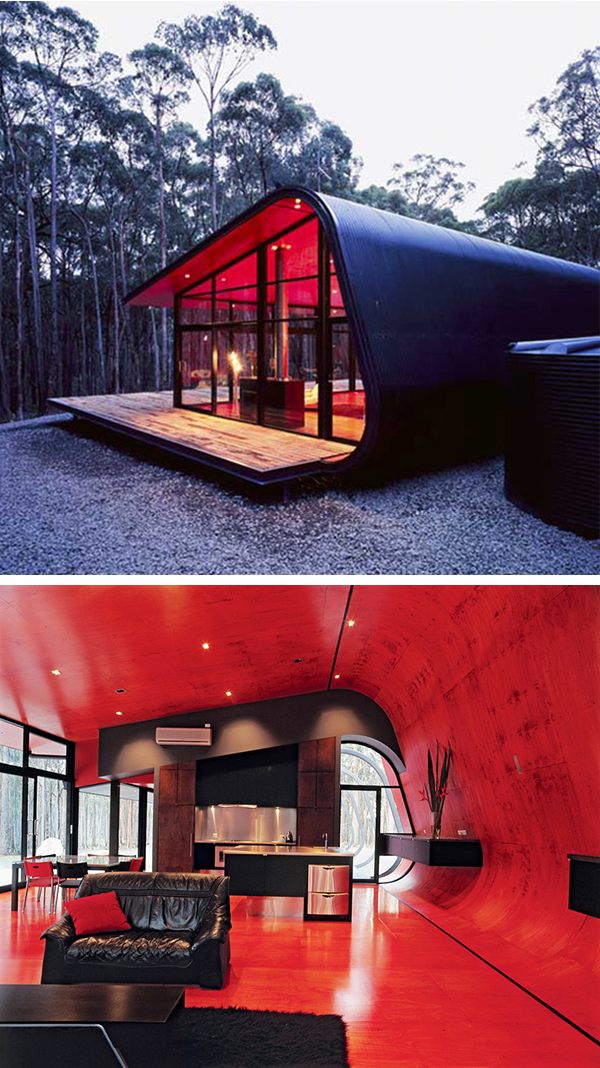 This pod home was created by Judd Lysenko Architects of Melbourne, Australia. With a linear design using steel, laminated glass, and plywood, the inside of the house blends with the striking natural scenery outside by adding to its beauty and the bright, orange curved walls make the structure glow like a large ember in the night.
2

A Bangkok design firm's brightly colored offices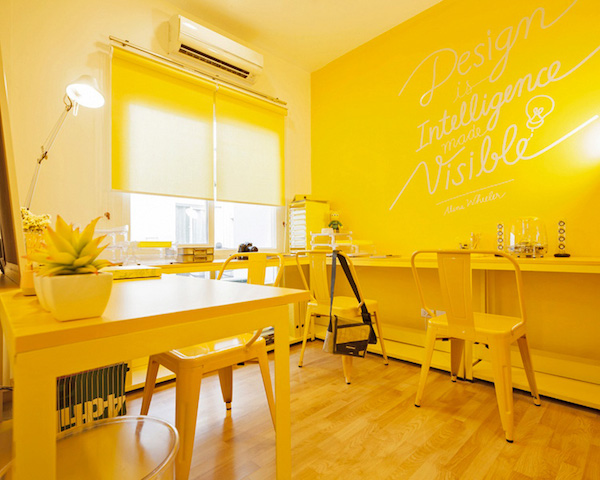 Bangkok-based design firm Apostrophy's has recently extended and refurbished their main office. Primary colors of red, blue, and yellow were used as a core of the design on each floor. The top floor—in monochromatic yellow—includes a "brainstorming" room and executive area. Both are meant to spark the creativity and development in beginner staff and executive officers.
3

A monochromatic private home in Shanghai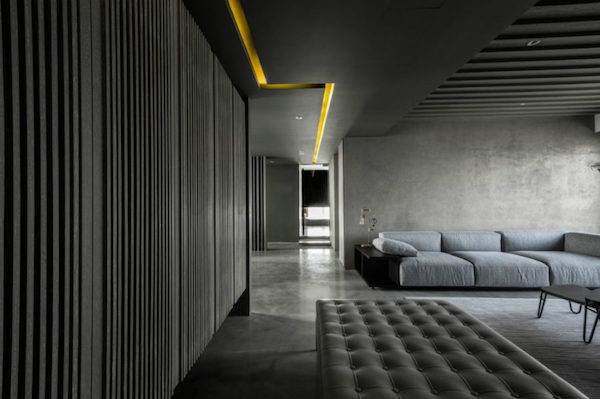 Wei Yi International Design created this private residence in Shanghai using concrete as the primary color palette for the home's shared space. The living room is monolithically gray, but to make a bold statement with lighting, Wei Yi went with a built-in yellow light that runs through the ceiling like a lightning flash.
4

A Shanghai bar in monochromatic zebra stripes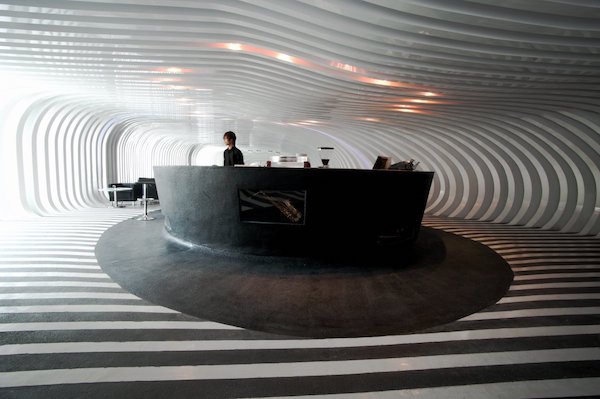 A monochromatic, cave-like bar is part of a visually stunning modern space in Shanghai.
Zebar was conceived in 2006 by a Singaporean movie director and an ex-musician Francesco Gatti of the 3Gatti Architecture Studio. The bar is one hypnotic space after another, with white plasterboard fins stacked along the walls to create a mesmerizing effect that draws visitors in.
5

A sleek, all-black office for a Melbourne architectural firm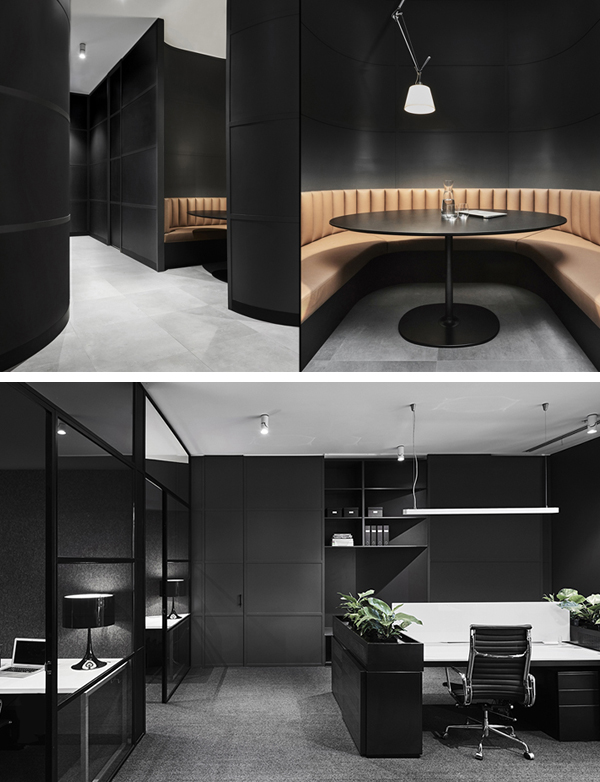 Plus Architecture in Melbourne has created a sleek, monochromatic workspace for their client, Lechte Corporation (also an architectural firm), that not only reflects their practical needs and aesthetic sensibilities but aligns with their branding and corporate image. The office exudes modern sophistication with a refined, monochromatic palette and is polished in its presentation.
6

A black and white hotel in Singapore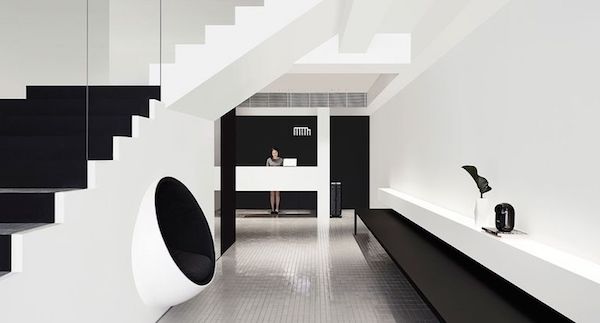 Singapore's chic new destination, Hotel Mono, is an entirely black and white boutique hotel that needs no filter to cause a stir on your Instagram feed. Each of the hotel's 46 rooms is slightly different, due to the peculiarities of the original floor plan, but nothing about Hotel Mono feels disjointed. The high contrast monochrome theme fills every nook and cranny of the space.
7

A slate gray home in Moscow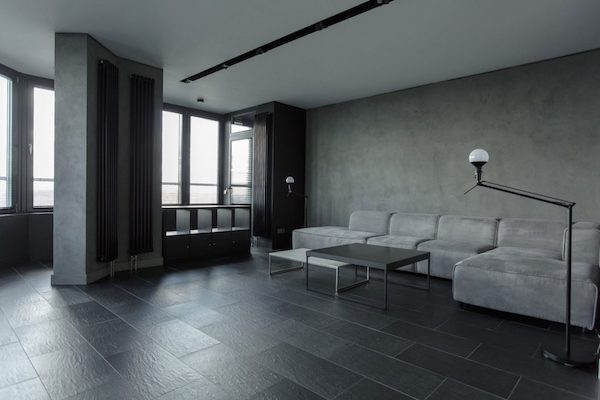 Nagatinskaya, a residential project located in Moscow, was designed by Buro5 architects in 2016. Its interior is somewhere between industrial chic (thanks to the inclusion of stainless steel appliances and accents) and minimalist casual (thanks to contemporary furnishings that are comprised of textures and materials that soften the feel of the rooms). We like!
8

A neon pink apartment in Milan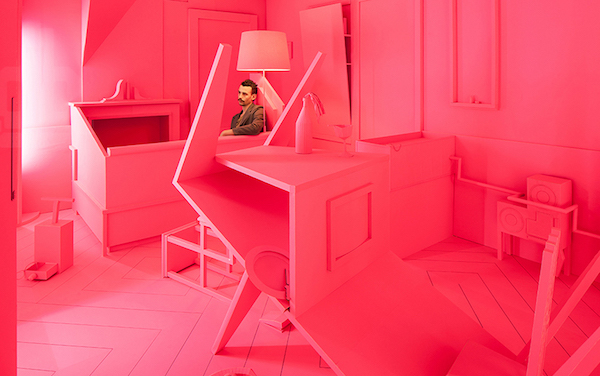 In 2014, Geneva University of Art and Design students constructed Conversation Pieces, an "exploratory apartment" installation at Milan Design Week. Made up of a jumbled, monochromatic pink living room, a panic room, a paper-lined snow cave bedroom, and a half-built entryway made entirely of raw wood, the goal of the large-scale project was to explore "how certain objects can generate a dialogue and modify interpersonal relationships between others."
9

A monochromatic, modern red barn in rural Connecticut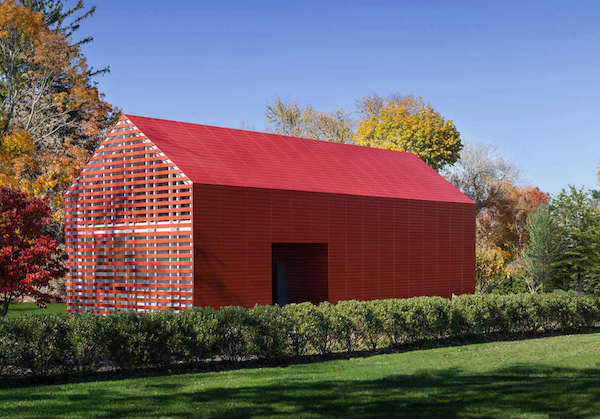 This visually striking Connecticut studio by architect Roger Ferris shares some qualities with his other residential projects, including the veneration of clean geometric forms, a monochromatic facade, and the use of horizontally-slatted screens.
The structure contains an artist studio and woodshop on the ground floor with a bedroom, bathroom, living room, and dining room above and is clad entirely in a slatted composite rain screen that extends to the roof. The front of the barn boasts an entire wall of windows, with panoramic views of Long Island Sound.