1

Supreme Brick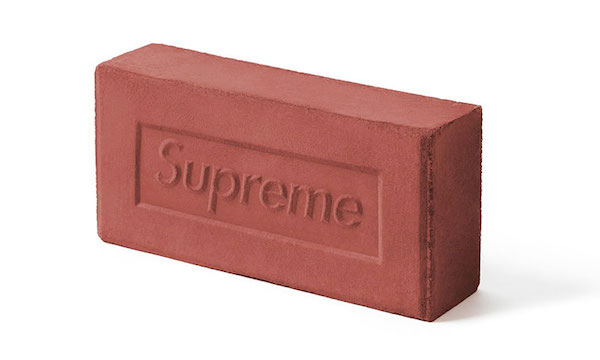 Why does the Supreme brick exist? Because for whatever reason, people are clamoring to own one.
When Supreme unveiled its fall/winter collection in September 2016, the piece that got many people talking was a brick. Yes, a brick that would be completely ordinary if not for Supreme's signature box logo embossed on it. (While it may sound like a crazy idea, the clothier has put its name on everything from fire extinguishers to boxcutters. It's just what they do.)
The brick initially retailed for about $30 but sold out quickly and has been seen for considerably higher prices on eBay since. At that original price, plus shipping, one Redditor took it upon himself to calculate how many Supreme bricks would it take to build a 2400 square foot house, and how much that would cost. Thanks to him, we have the answer: $4,704,000.
2

Jil Sander Paper Bag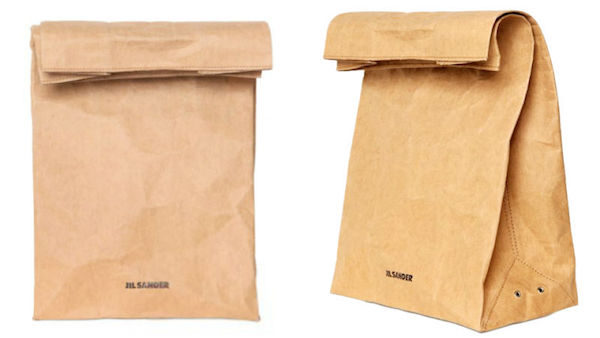 The humble paper bag has had a designer makeover, courtesy of top fashion designer, Jil Sander. The "Vasari" retails for a hefty $290— the same cost as about 50 ham and cheese sandwiches. The bag is rendered from high-durability coated paper, featuring stitched seams, metal eyelets, and a prominent designer logo. Does that make it worth more? Perhaps, but to us, it's still just a paper bag.
3

Diamond-Encrusted PG Tips Tea Bag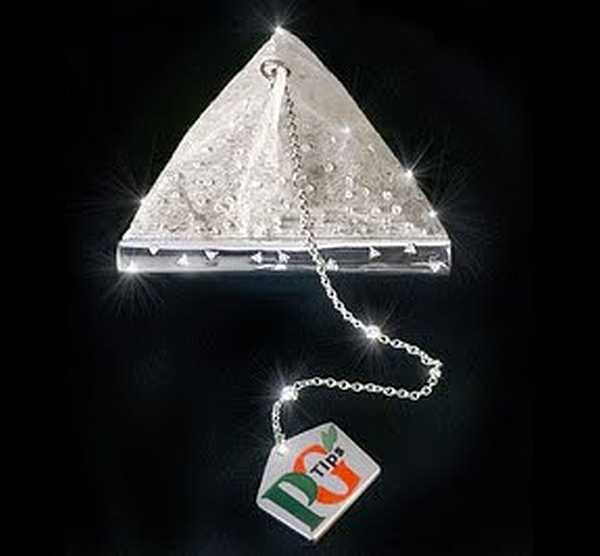 This diamond-encrusted tea bag was made in 2005 to celebrate tea maker PG Tips 75th birthday. Worth over £7500 (almost $10k), the tea bag is believed to the world's most expensive. It was handcrafted by British jewelry specialist Boodles, contains 280 diamonds, and is filled with regular PG Tips tea. Unlike the other items on this list, it was put to good use—it went on a tour of shopping centers in the UK and was used to raise money for Manchester Children's Hospitals.
4

Prada Paper Clip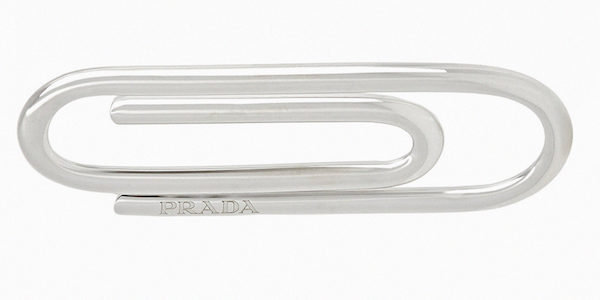 Paper clips are pretty cheap—you can buy them in bulk for just a few bucks. Not to be outdone by the office supply industry, Prada created its own paper clip, which is being sold as a sterling silver "paper clip-shaped" money clip for $185. (Pssst—it's still a paper clip.)
Unsurprisingly, people on Twitter were less than impressed. "$185 for a paper clip? This thing better be able to hold my life together," one user said.
5

Chanel Boomerang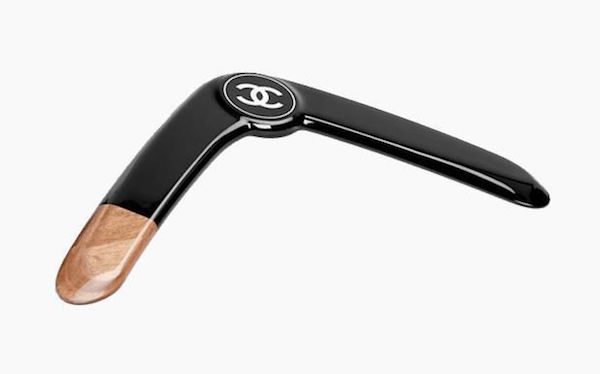 This luxury item from Chanel's spring/summer 2017 collection was priced at $1,325, but the price tag was not the only issue—the fashion house has been accused of appropriating Indigenous Australian culture.
The designer boomerang sparked a heated debate on social media. Nayuka Gorrie, an activist, wrote on Twitter: "When I think about Aboriginal culture, I think @Chanel. Have decided to save for the next three years so I can connect with my culture." Others suggested that the controversy was ill-founded. "There's nothing worse in the world?" asked one Twitter user. "Kids are raped & murdered every day & a BOOMERANG is important to u?"
Chanel released a statement saying it "is extremely committed to respecting all cultures, and deeply regrets that some may have felt offended. The inspiration was taken from leisure activities from other parts of the world, and it was not our intention to disrespect the Aboriginal and Torres Strait Islander community and their significance to the boomerang as a cultural object. As such, this object was included into a sportswear range." However, that being said, the boomerang is still for sale.
6

Balenciaga Shopping Bag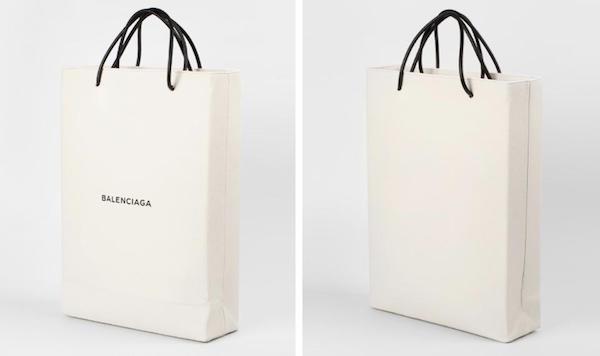 French designer Balenciaga is selling a fake paper shopping bag for about $1130 that looks identical to the free paper bags they give you after purchasing something in store. That's because while the paper bag is made up of, well..paper...this bag, which is made in Italy, is 100% calfskin. Also, the handles are "Nappa leather, " and there is silver hardware and zip pockets inside.
The designer bag is already sold out online, despite the sky-high price-tag and its identical appearance to a paper shopping bag.
7

Vetements Weed Grinder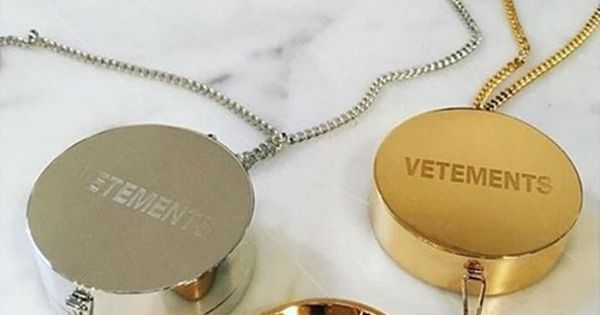 Shortly after marijuana legalization passed in California, Massachusetts, Nevada, and Maine in 2016, French fashion house Vetements released a weed grinder necklace, just in time to celebrate! At first glance, it looks like a standard pendant carrying the Vetements name, but open it up and you'll discover diamond stud files with a safety clasp and magnetic fastening. The tricked-out grinder comes in silver and gold and will run you approximately $750.
8

Gold Lego Brick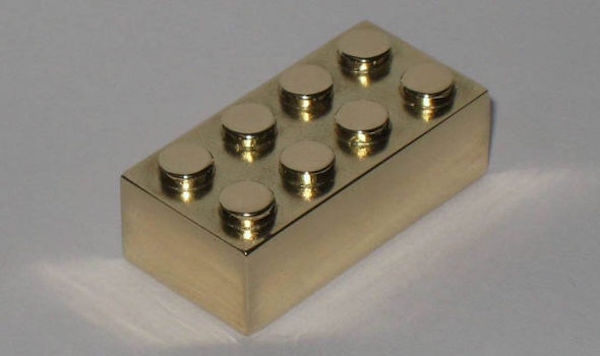 In February 2017, auction house Catawiki auctioned off one of the world's rarest LEGO bricks for nearly $20,000. The brick, made of 14-carat solid gold, is estimated to be worth merely $2,118.54, but its real value is in its collectability. It is thought that no more than 10 of these bricks exist—they were given to a select few valued business partners and employees who had been on the LEGO team for 25 years between the years 1979 and 1981.
9

Gold Flake Toilet Paper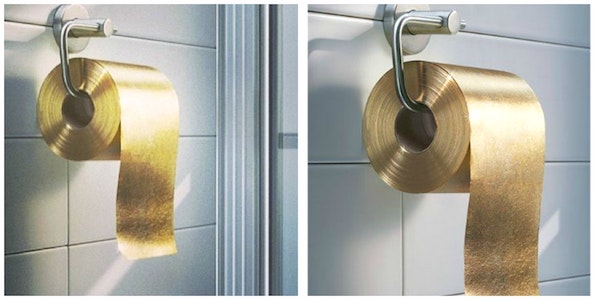 The most expensive toilet paper roll in the world is made by an Australian company called Toilet Paper Man. The quality 3ply toilet paper is made from 24 karat gold. According to the company's website, "As you use the toilet paper, 24 karat gold flakes will fall onto the floor and (from) your behind taking you to another level of sophistication." Uh, ok.
There's only one roll available, and luckily, it's on sale—for $1,558,335.00 AUD. What a great deal!
10

Green Pantry Cat Food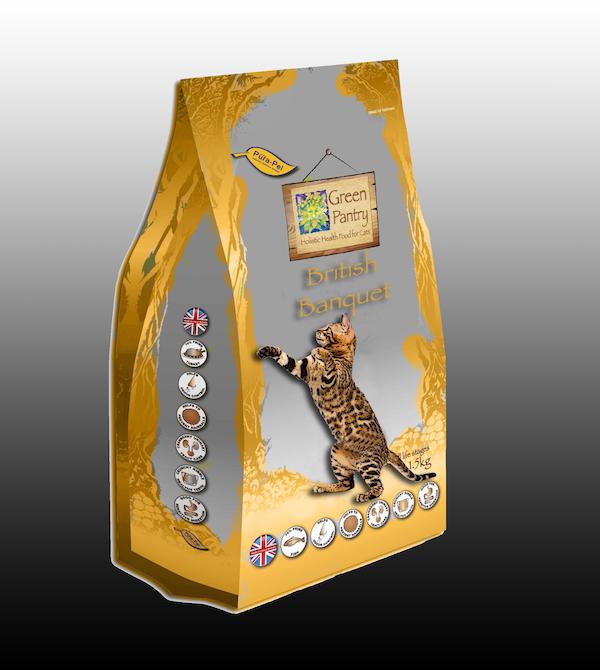 In October 2016, UK pet food brand Green Pantry launched a luxury cat food that costs approximately $918 per month. (That's the equivalent to $11,000 per year, $15.30 per serving or about $1.53 per mouthful.)
Each 2kg-packet is priced at 30 times the average, but provides ten days' supply and contains Arenkha caviar, line-caught Scottish salmon, hand-caught Norfolk lobster, locally-sourced Devon crab, organic asparagus, quinoa, and saffron. It's also completely free from preservatives, GM, additives, and artificial colors.