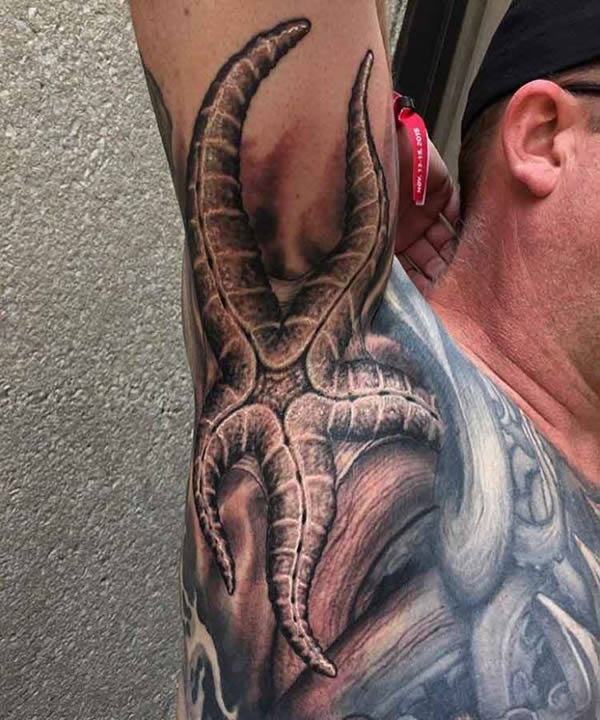 If you can handle the pain, and are looking for an unusual, but discreet, tattoo, this might be a good option for you.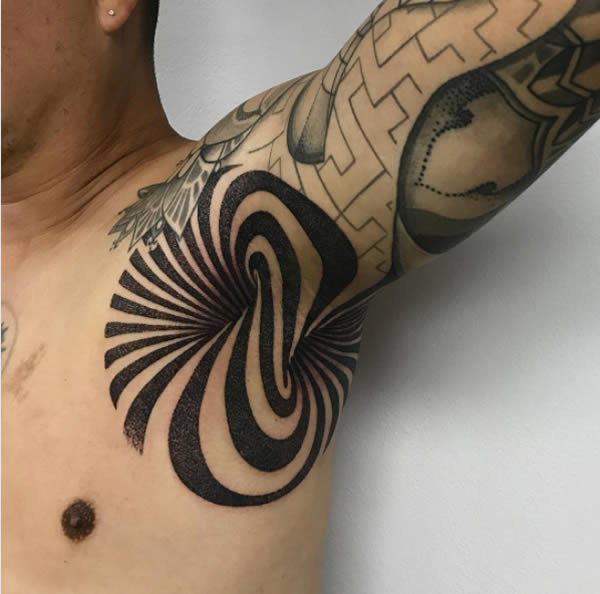 An amazing illusion by artist Hector Concepcion.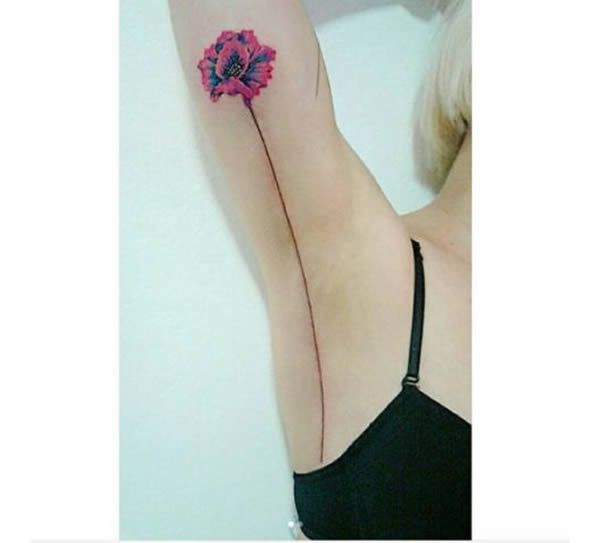 This armpit tattoo is unexpectedly beautiful.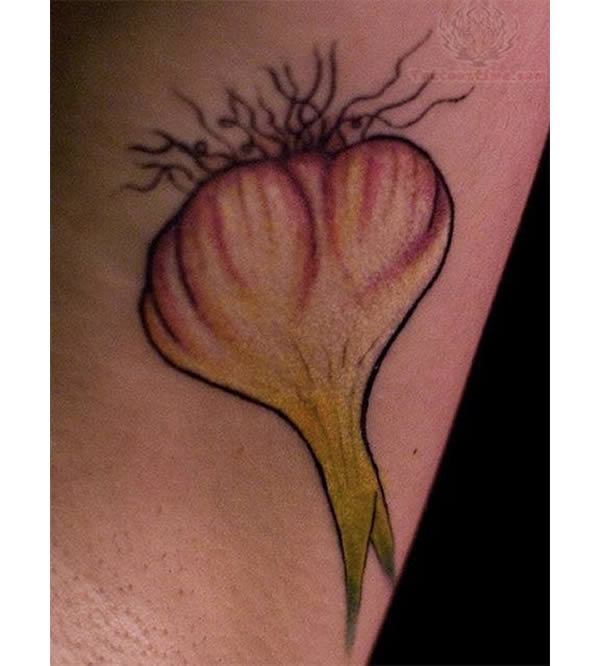 I hope this is not a hint of how it smells!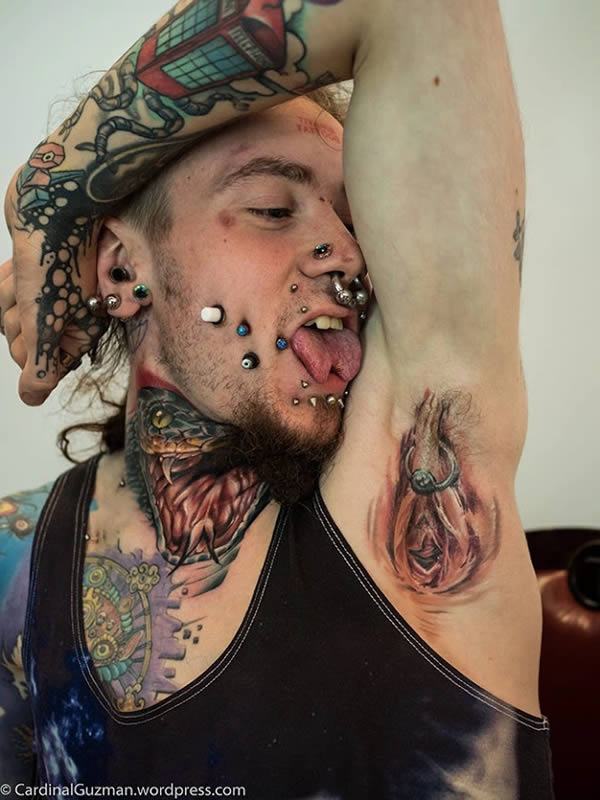 The classic vagina-on-armpit tattoo. (Mark Bester won "Best Crazy Tattoo Award" with this armpit tattoo at the Titanic International Tattoo Convention 2016 in Belfast, Northern Ireland.)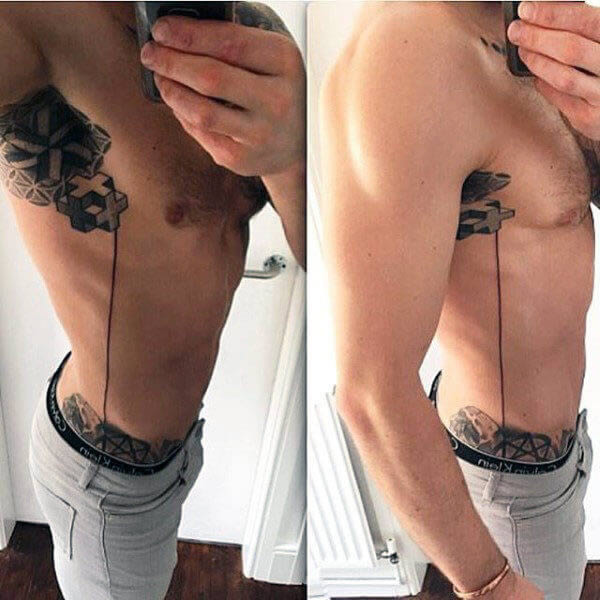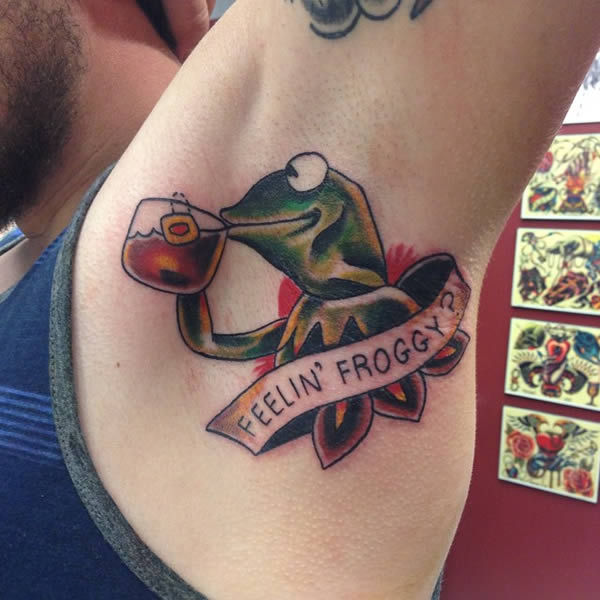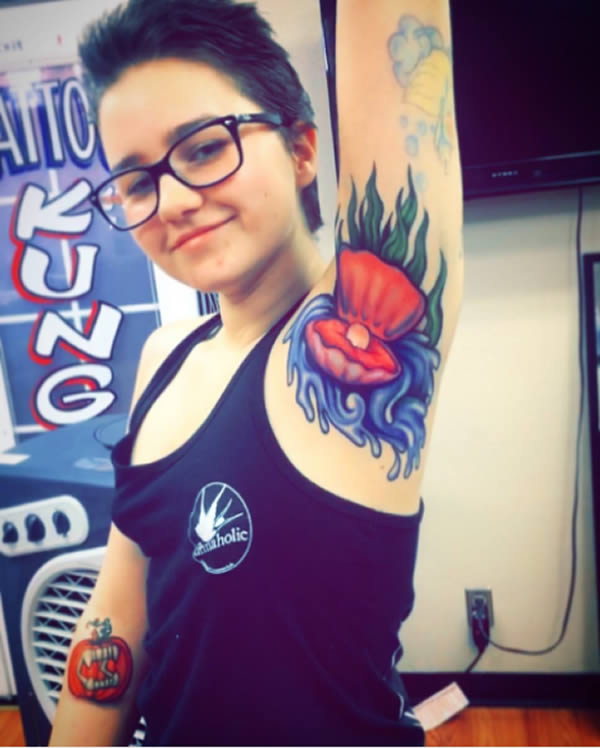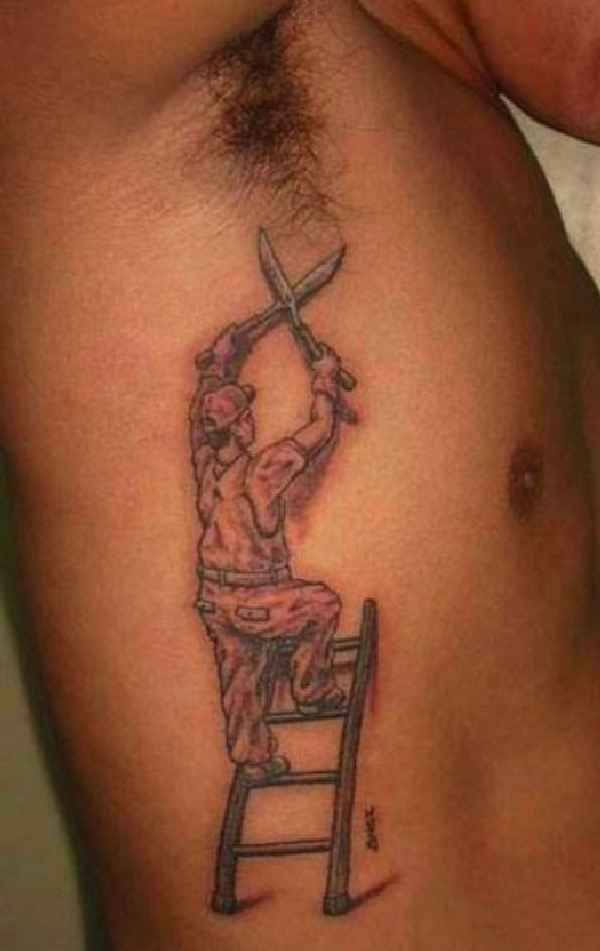 And last but not least, a trimming tattoo… under an armpit. Double points for that.