1

Tara Browne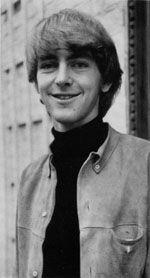 Tara Browne was a young socialite friend of Paul McCartney's and an heir to the Guinness brewing fortune when he was killed in a car accident in London on December 18, 1966. The 21-year-old lost control of his light-blue Lotus Elan in South Kensington, London, and collided with a black van.
A month after that fatal crash—and the day after Browne's mother won custody of her late son's two children in court—John Lennon propped a copy of the Daily Mail on his piano. It was in the middle of page three he saw an article headlined "Guinness Heir Babies Stay with Grandmother." Realizing he knew Browne, he sat down at the piano, took pen to paper, and wrote "A Day In The Life."
2

Melanie Coe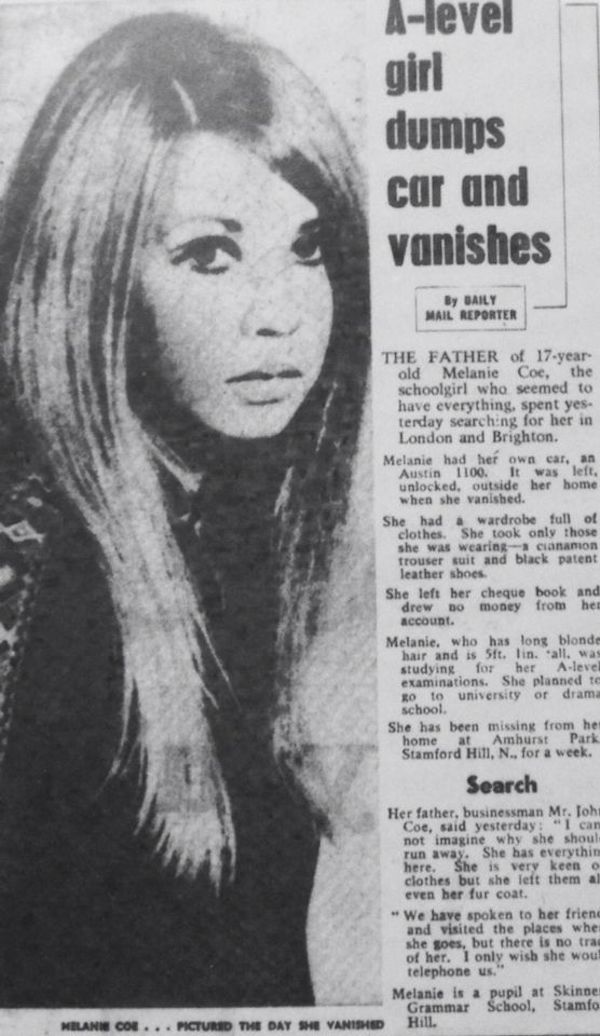 The song "She's Leaving Home" is based on the saga of then 17-year-old Melanie Coe.
In February 1967, John Lennon and Paul McCartney spotted her story in The Daily Mirror. The pregnant teen ran away from the North London home she shared with her parents but had not run off with the father of her unborn child, or "a man from the motor trade" as the song suggests. Instead, she shacked up with a croupier for a week before her parents found her. She later had an abortion.
Coe and McCartney had crossed paths before—when he was the judge of a lip-syncing contest that she won on Ready, Steady, Go! four years before. She performed Brenda Lee's "Let's Jump The Broomstick" and McCartney gave her the award. Winning the contest also meant she danced on the show for a year.
3

Lucy Vodden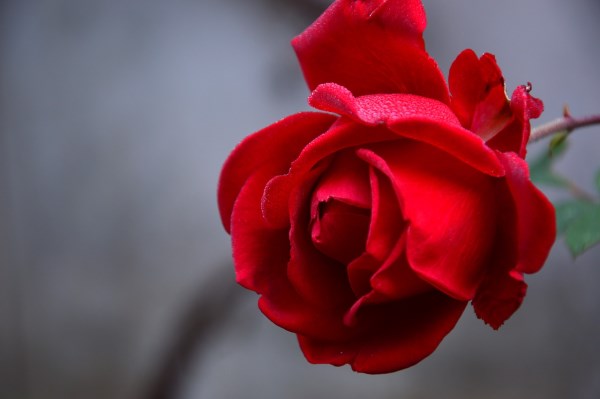 Lucy Vodden and Julian Lennon, the musician son of John Lennon, were schoolmates when Julian brought home a drawing from school and told his father, "That's Lucy in the sky with diamonds."
Something clicked in the elder Lennon's head, and the little girl became the inspiration for the legendary song that became the centerpiece of the album.
The young friends lost contact until about 2009 when Julian found out Lucy was sick. He sent his old friend flowers and vouchers she could use to buy plants at a local gardening center since working in her garden was one of the few activities that gave her joy. More importantly, he offered her friendship and a connection to more carefree days.
Lucy died later that year from a long battle with lupus, and Julian Lennon is now the official patron of the St Thomas' Lupus Trust in London.
4

Jim McCartney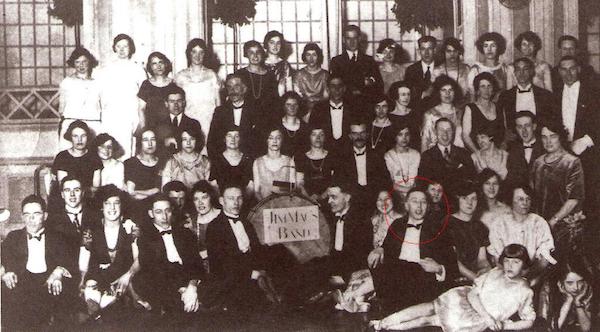 Jim Mac's Jazz Band was among one of Paul McCartney's formative influences. While the ragtime combo never cut a record, it happened to be fronted by his dad, Jim. McCartney said of his father, "He'd played trumpet in a little jazz band when he was younger. I unearthed a photo in the 60s, which someone in the family had given me, and there he is in front of a big bass drum. That gave us the idea for Sgt. Pepper: the Jimmy Mac Jazz Band."
Beyond inspiring the cover image, the elder McCartney's musical heritage would get an affectionate nod on the track "When I'm Sixty-Four." The sounds of the 20s and 30s were part of Paul's musical foundation, and he wrote the tune while still in his teens. Jim was 64 when the album bearing that song topped the charts around the world.
5

William Kite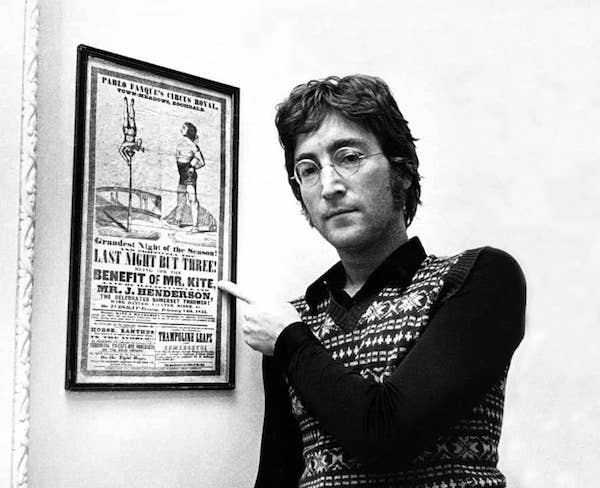 John Lennon wrote "For The Benefit Of Mr. Kite" after purchasing an antique circus poster in 1967, announcing an 1843 performance in Rochdale, England. That year, Pablo Fanque's Circus Royal presented the "grandest night of the season for the benefit of Mr Kite." It featured "Mr J Henderson, the celebrated somerset (sic) thrower" who would "introduce his extra ordinary (sic) trampoline leaps and somersets over men and horses, through hoops, over garters and lastly through a hogshead of real fire. In this branch of the profession Mr H challenges the world."
Everything in the poster is included in the song, except the horse wasn't called Henry. (The poster identifies the animal as "Zanthus"—which obviously nothing rhymes with).
The Mr Kite in question was William Kite, son of circus proprietor James Kite, and a performer in his own right. The poster shows him balancing, head down, on top of a pole, playing a trumpet. In 1810, he founded Kite's Pavilion Circus and later moved to Wells' Circus—it is believed that he worked in Pablo Fanques' fair between 1843 and 1845.
6

Sgt. Randall Pepper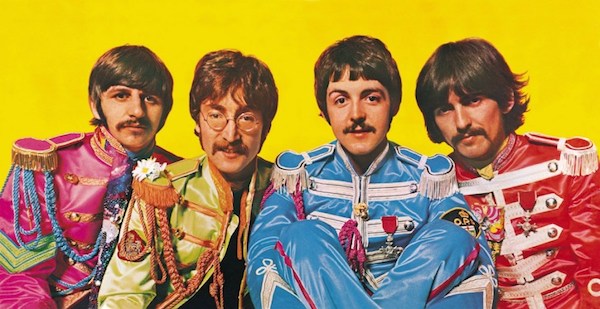 Who was Sgt. Pepper? One explanation begins with five antique medals that John Lennon is seen wearing in the band photo on the album. Those medals belonged to Major Thomas Shaw, the grandfather of former Beatle drummer, Pete Best, who was awarded them for his service in India in the late 1800s. Lennon borrowed them from Pete's mom, Mona, for the photo shoot. It's since been speculated that Major Shaw was the inspiration for Sgt. Pepper.
However, there's another theory.
While on tour in Canada, one (or all) of the Beatles was gifted an Ontario Provincial Police patch (or four, depending on who you talk to) by an Ontario cop. That gift was packed away with all the other stuff the Beatles received.
During that trip, the Fab Four also met one Sgt. Randall Pepper, who was assigned to watch and protect the group. Despite being from two different worlds, the Fab Four and Pepper got along famously, and as far as his family knows, Paul dug out the OPP patch he'd received and had it sewn onto his costume as a "thanks-for-being-so-cool-and-not-letting-us-get-busted" shout-out to their police friend. The cop was flattered but didn't make a big deal of it, especially after he got into some trouble from supervisors who thought he might have slipped Paul an official police patch.
7

Meta Davis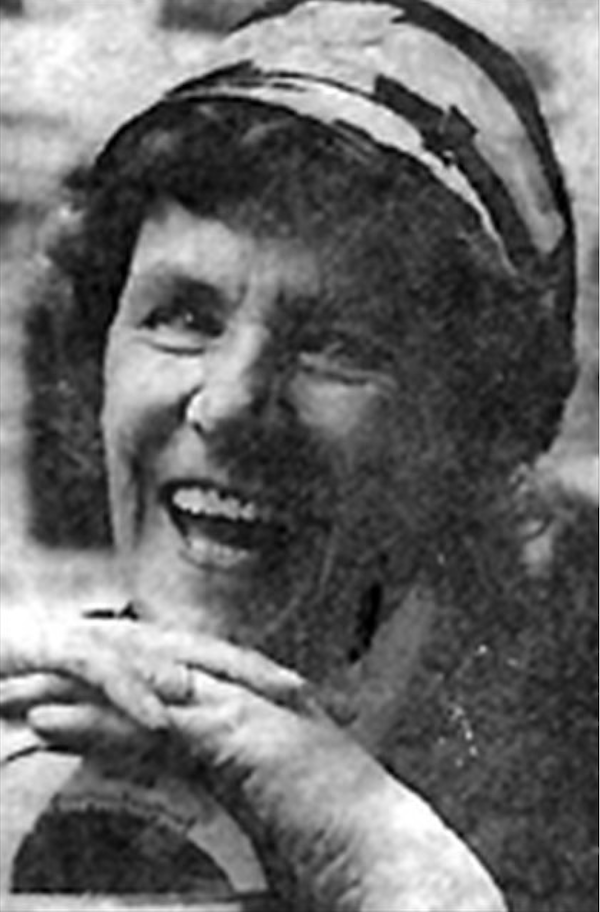 Traffic warden Meta Davis, who claims to have ticketed McCartney's vehicle while it was illegally parked outside Abbey Road Studios in early 1967, is the inspiration for "Lovely Rita." She said, "I had to make out a ticket which, at that time, carried a 10 shilling fine. He [McCartney] looked at it and read my signature written in full—Meta Davis. He said, 'Oh, is your name really Meta?' I told him that it was. … He said, 'That would be a good name for a song. Would you mind if I use it?' And that was that. Off he went."
McCartney accepted the ticket with good grace but would go on to express his feelings in song. The number of negative slurs in "Lovely Rita," range from the overuse of the term "meter maid" to the verse "in a cap she looked much older, and the bag across her shoulder made her look a little like a military man." But Meta Davis got the last laugh with her infamous quote: "I was never a Beatles' fan."
8

James Melvin Babington
The picture of the man depicting Sgt. Pepper on the album cover looks like he could have been a fictional character, but he was indeed a real person.
Author Bruce Spizer says his new book, The Beatles and Sgt. Pepper: A Fans' Perspective, reveals his identity as James Melville Babington. He served in the 16th Queen's Lancers in the Second Boer War and the First Calvary Brigade in South Africa. Much wasn't known about his history in 1967, but his face was known, because it was included in the book Celebrities of the Army.