1

She's Leaving Home (The Beatles)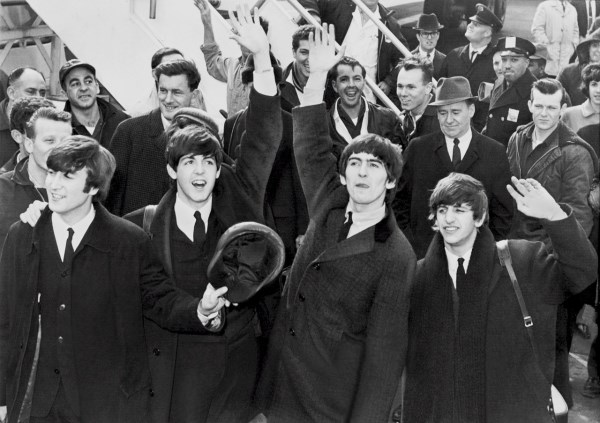 This Beatles' classic from Sgt. Pepper's Lonely Hearts Club Band is based on the saga of 17-year-old Melanie Coe.
In February 1967, John Lennon and Paul McCartney spotted her story in The Daily Mirror. The pregnant and frightened teen ran away from the North London home she shared with her parents but had not run off with the father of her unborn child, or "a man from the motor trade" as the song suggests. Instead, she shacked up with a croupier for a week before her parents found her. She later had an abortion.
Coe and McCartney had actually crossed paths when he was the judge of a lip syncing contest that she won on Ready, Steady, Go! four years before. She performed Brenda Lee's "Let's Jump The Broomstick" and McCartney gave her the award. Winning the contest also meant she danced on the show for a year.

2

Nebraska (Bruce Springsteen)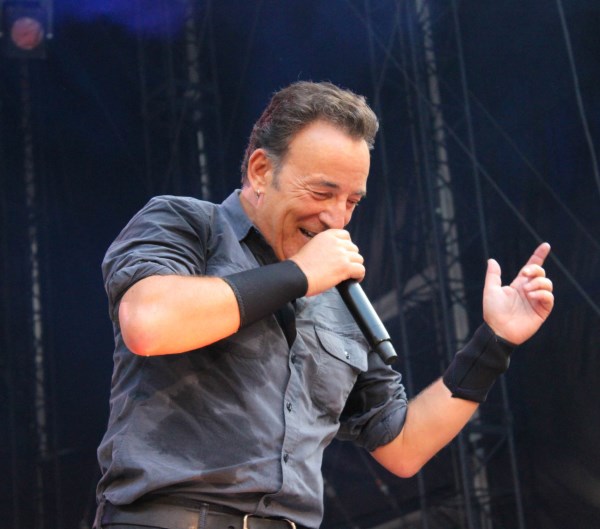 The blood-soaked tale of 50's killer couple Caril Ann Fugate and Charles Starkweather inspired Terrence Malick's 1973 classic film Badlands and Bruce Springsteen's 1982 song "Nebraska" from an album of the same name.
In 1958, Starkweather, 19, and his 14-year-old girlfriend blazed a path of death and destruction through Nebraska and Wyoming that left 11 people dead, including Fugate's mother, stepfather, 2-year-old sister and eight others. Police soon captured them and, just a year later, Starkweather was executed. Fugate, who always maintained her innocence, was sentenced to life in prison. She only served 17 years before being paroled in 1976, when the U.S. Supreme Court ruled that life sentences for minors were unconstitutional.

3

Let Him Dangle (Elvis Costello)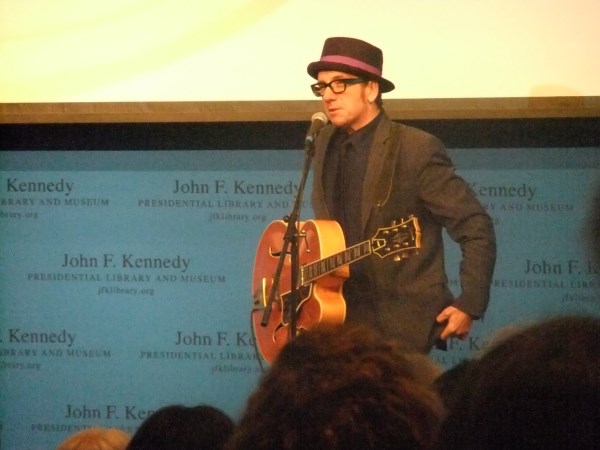 Elvis Costello's "Let Him Dangle" tells the story of Derek Bentley, an illiterate, epileptic 19-year-old with developmental disabilities who falls in with the wrong crowd, led by a troublemaking minor named Chris Craig.
In 1953, Craig encouraged Bentley to participate in a robbery in which the two become trapped by police. When the officers ordered Chris to put down his gun, Bentley, who by this time has already been arrested, shouted, "Let him have it, Chris." The instruction was unclear to Craig who fired, injuring an officer. When more backup arrived, the first officer to reach the roof was Police Constable Sidney Miles. He was immediately killed by a shot to the head.
Both men were charged with murder. Craig, because of his age at the time of the crime (16) was sentenced to prison. Bentley, however, has been condemned to death under the English common law principle of "joint enterprise"—his statement to Chris was seen an instigation to begin shooting.
Despite his family's efforts and public support for clemency, Bentley was executed in 1953. Fifty years later, he was granted a royal pardon, and in July 1998 his conviction was finally overturned. Christopher Craig issued a statement welcoming his friend's pardon.

4

The Way (Fastball)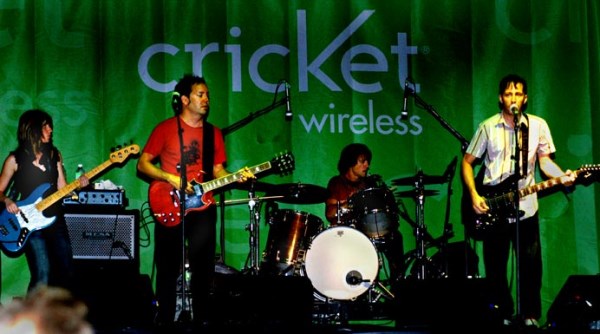 Lela and Raymond Howard are the subjects of the 1997 Fastball hit "The Way," a song about an elderly couple that mysteriously hits the road, never to return.
The Howards, both in their 80s and apparently prone to confusion, left their home in Salado, Texas for a 15 mile trip to a fiddling festival in Temple and wound up dead days later in a Hot Springs, Arkansas ravine more than 500 miles away.
Fastball lead singer Tony Scalzo said that he wrote "The Way" after reading an article about the couple in The Austin American-Statesman while they were still missing. He wanted their ending to be a happier one and created an alternate reality in which the Howards find their youth and live together forever out on the open road.

5

When The Levee Breaks (Kansas Joe & Memphis Minnie/Led Zeppelin)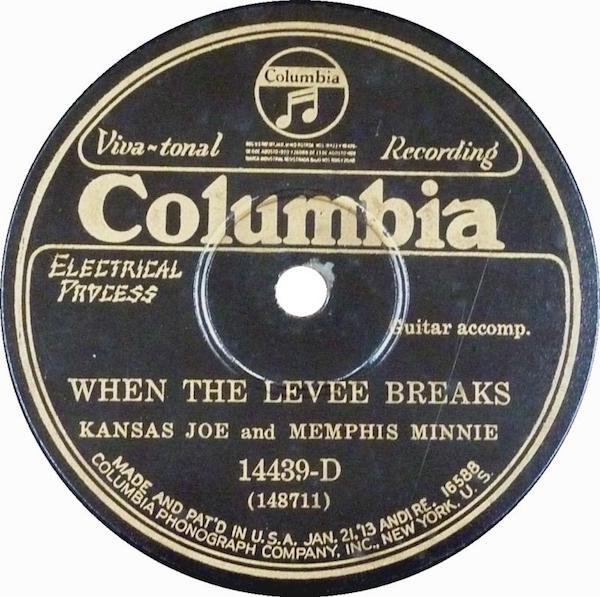 In 1927, the Mississippi River flooded, smashing through levees, dumping billions of gallons of floodwater into the area, and destroying everything in its path. More than 630,000 people affected by the flood lived in Arkansas, Mississippi, and Louisiana, with most located in the Mississippi Delta. Residents, most of which were poor African-Americans, scrambled to build higher levees, but those measures soon failed, and the swollen river broke through, killing hundreds and causing the most expensive natural disaster in American history at that time.
Without crops, there were no jobs, and residents had no other means of income. Many were left defenseless & penniless in ramshackle levee camp tents with no food, no money, and no place to live. As a result, they joined the Great Migration from the South to Northern and Midwestern industrial cities rather than return to rural agricultural labor. "When The Levee Breaks" by Kansas Joe & Memphis Minnie is a widely famous and popular blues song describing the devastation of the event, and it was later included on Led Zeppelin's fourth album in 1970.


6

Sweet Caroline (Neil Diamond)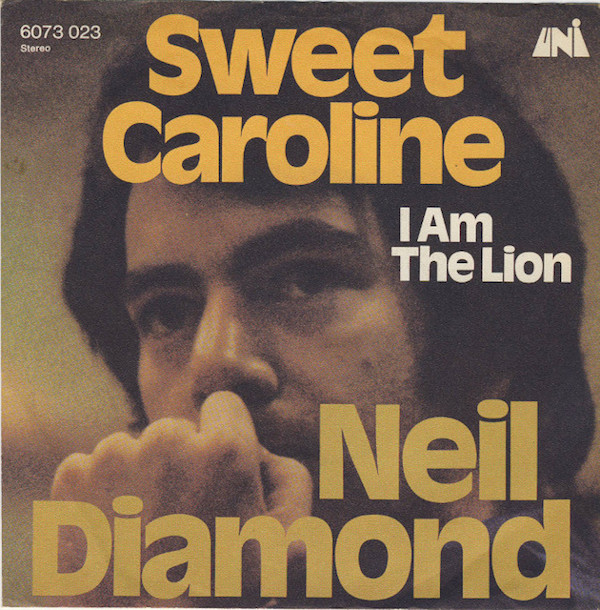 Neil Diamond was a "young, broke songwriter" in the '60s when he saw a photo of Caroline Kennedy and her parents, President John F. Kennedy and FLOTUS Jackie Kennedy, in a magazine. "It was a picture of a little girl dressed to the nines in her riding gear, next to her pony. It was such an innocent, wonderful picture; I immediately felt there was a song in there." Caroline was 11 at the time the song was released, and Diamond sang it to her at her 50th birthday celebration in 2007. In 2014, Diamond said the song was really about his then-wife Marsha, but he needed a three-syllable name to fit the melody.

7

Polly (Nirvana)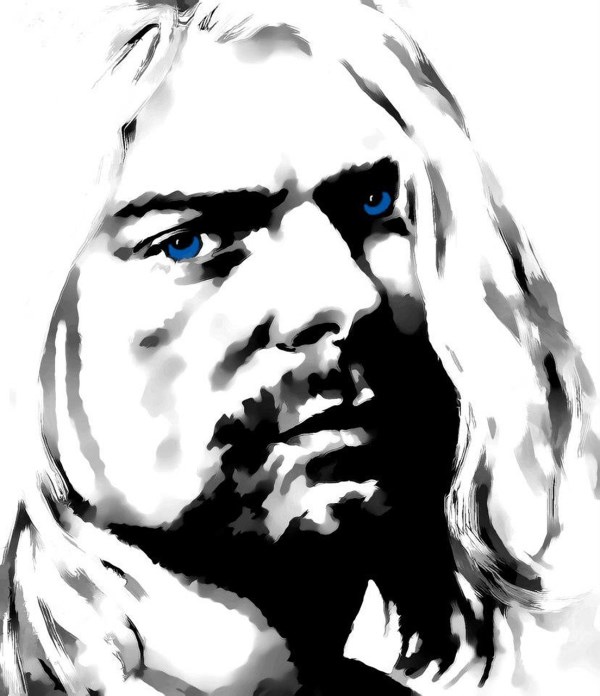 Nirvana bass player Krist Novoselic remembers Cobain writing "Polly" after reading a newspaper article about Gerald Arthur Friend, who was a serial rapist and kidnapper from Lakewood, Washington.
In June 1987, a 14-year-old girl accepted a ride from Friend after a concert and was repeatedly raped and tortured. Luckily, she managed to escape after gaining Friend's trust. He was stopped a day later for a traffic violation and eventually convicted of first-degree kidnapping and rape. He was ordered to serve the remainder of a 1960 sentence (for a previous rape in which he was mistakenly paroled) in addition to a second 75-year sentence.
8

My Brain Is Hanging Upside Down (Bonzo Goes to Bitburg)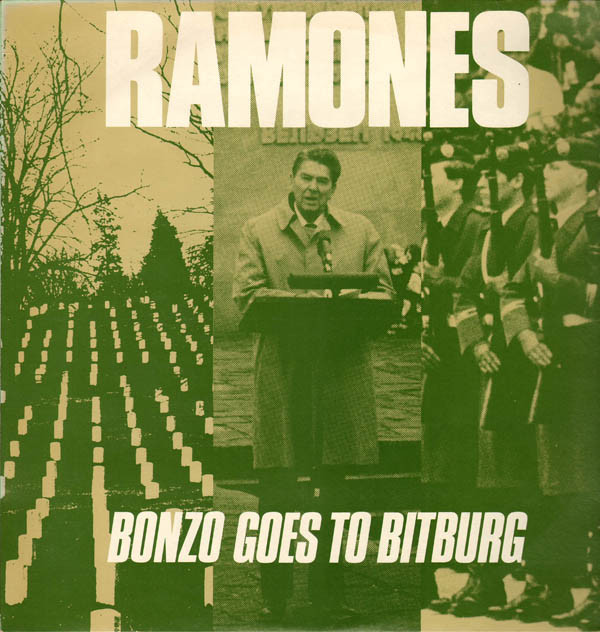 In 1985, President Ronald Reagan's state visit to a German World War II cemetery where Waffen-SS soldiers were buried was met with significant criticism from not only the Jewish community but former American GIs. Reagan said the dead at Bitburg were "victims of Nazism also…drafted into service to carry out the hateful wishes of the Nazis." Lead singer Joey Ramone (who was Jewish) was outraged and wrote the song with fellow band member Dee Dee Ramone and Plasmatics' keyboardist/bassist Jean Beauvoir in protest.
The song was originally called "Bonzo Goes To Bitburg," but guitarist Johnny Ramone fought against it, as he was a conservative and fully in support of Reagan. It was eventually changed to "My Brain Is Hanging Upside Down (Bonzo Goes To Bitburg)."
9

April 29, 1992 (Miami)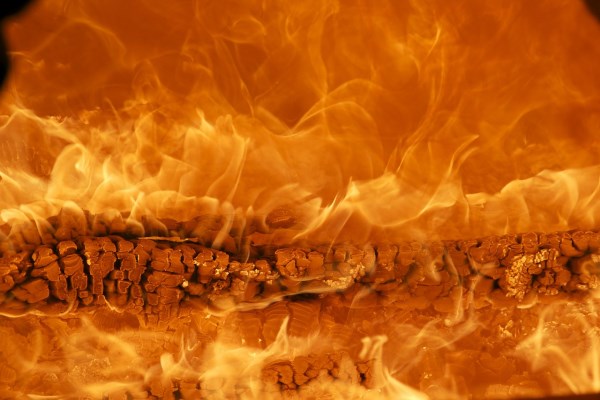 The Sublime song "April 29, 1992 (Miami)" is sung as "April 26, 1992"—a mistake on the band's part, since the song is about the L.A. Riots. More specifically, it addresses their involvement in the looting, burning, and general hell-raising that took place after the acquittal verdict of four cops in the Rodney King beating trial.
Released on Sublime's 1996 multi-platinum self-titled album, the song refers to the chaos that took place in the band's hometown of Long Beach in the days following the verdict. Using actual Long Beach Police Department radio transmissions and verses that describe personal involvement in the pillaging, it gives a localized account of the Long Beach riots (complete with street addresses of the destruction).

10

I Don't Like Mondays (The Boomtown Rats)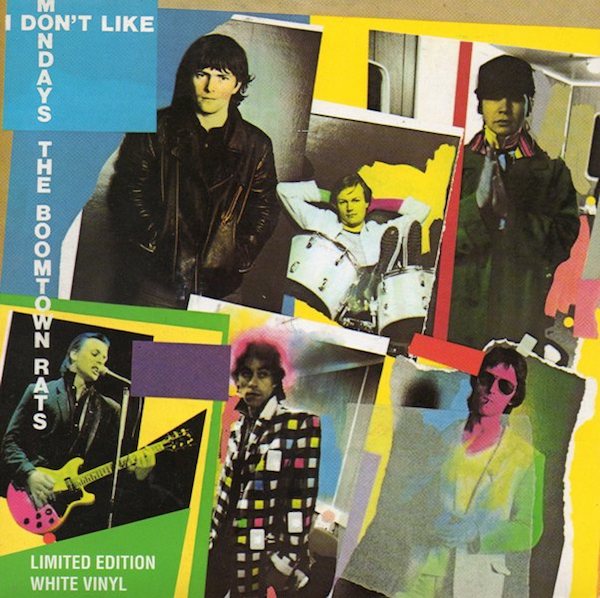 Sir Bob Geldof wrote "I Don't Like Mondays" while on tour in the U.S. in 1979. He was being interviewed at Georgia State University's campus radio station, WRAS, when a telex (pre-fax) report came in with word of a shooting spree at Grover Cleveland Elementary School in San Diego.
16-year-old Brenda Ann Spencer fired at children in the school's playground, killing two adults and injuring eight children and one police officer. She showed no remorse for her crime and explained, "I don't like Mondays. This livens up the day." Geldof immediately started composing the song He said later, "Not liking Mondays as a reason for doing somebody in is a bit strange. I was thinking about it on the way back to the hotel, and I just said 'Silicon chip inside her head had switched to overload." I wrote that down. And the journalists interviewing her said, 'Tell me why?' It was such a senseless act. It was the perfect senseless act, and this was the perfect senseless reason for doing it. So perhaps I wrote the perfect senseless song to illustrate it. It wasn't an attempt to exploit tragedy."