1

Kinetic Sand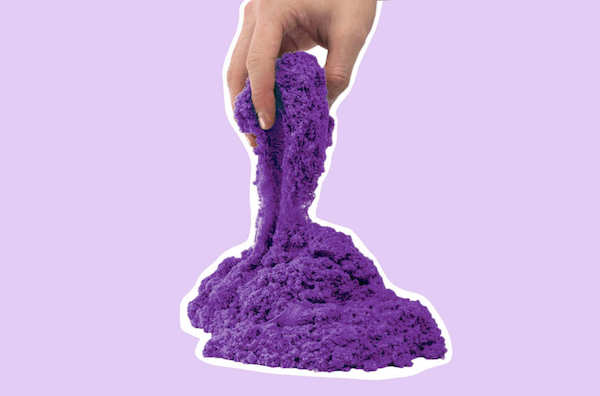 Kinetic sand is a great alternative to regular sand—it doesn't make a mess, but you can still build things with it.
The mixture is 98% natural sand and 2% "magic"—otherwise known as a synthetic polymer called Polydimethyl Siloxane which helps it mimic the physical properties of wet sand. The polymers keep the sand bonded and make clean up super easy.

2

The Torqbar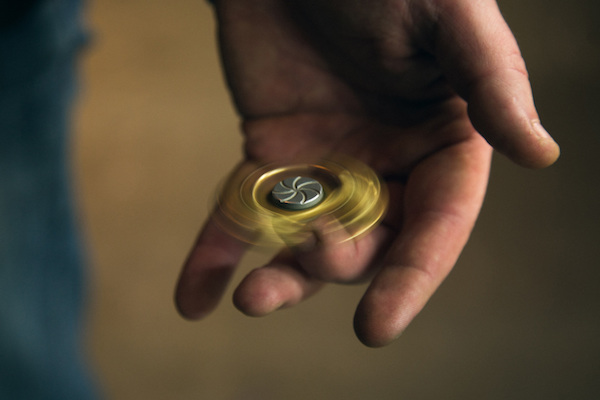 A few days ago, we featured Oddee's 10 Most Awesome and Mesmerizing Fidget Spinner Videos. The Torqbar, however, is a cut above the rest.
This "executive" gadget is an exquisite piece of work that's been called "the iPhone of desk toys." Made with materials including used titanium, tellurium copper, and zirconium, the Torqbar feels solid in your hands—its metal edges are smoothed out, and its ball-bearing assembly makes no noise.
In September 2015, creator Scott McCoskery sold his first Torqbar online for about $300, and by the next year, had a full-blown business. Today, it is sold in versions that start at $139 and can reach $800 for custom-made gadgets in which the buyer chooses the material and finish on the metal.

3

3D Printed Magnetic Pyramid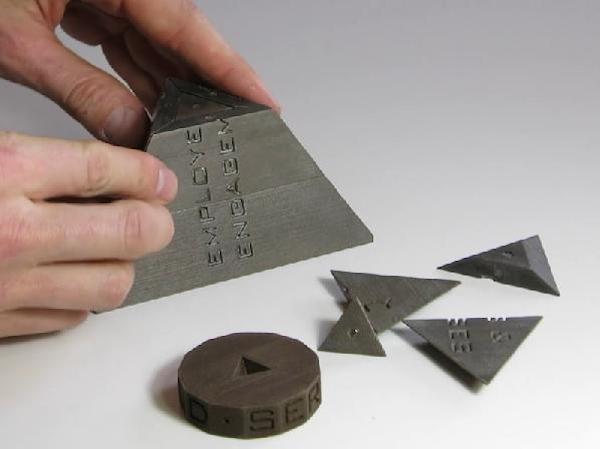 ServiceBrand Global created a 3D printed executive desk toy, which, in and of itself, is fun and entertaining to play with, but what it stands for is equally significant.
The almost trophy-looking toy sits on one of its points within a stand meant for display on an executive desk. It features two pyramids—one internal and one external—as well as four separate detachable elements for each of the three levels that make up the pyramid. It uses neodymium magnets to hold it together and is definitely unlike anything we've ever seen before.

4

Force Fluid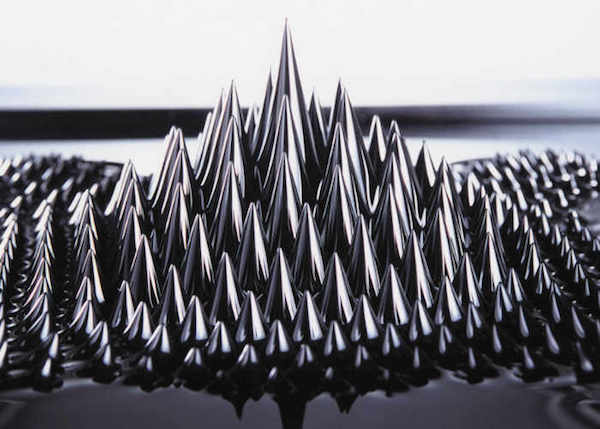 A Houston-based company, Fluux Design Lab has created this futuristic toy that uses magnets to distort Ferrofluid that was employed by NASA's Steve Papell as a liquid rocket fuel in 1963.
This unique fluid is teased from within its container using supplied magnetic wands. Watch the video below to learn more about how it works!
5

Lego Mac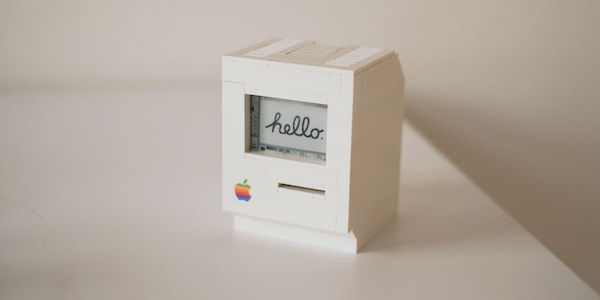 Programmer Jannis Hermanns create this tiny Macintosh Classic using a Raspberry Pi Zero, an e-paper display, and of course, Lego, and, believe it or not, it works! Hermanns soldered a wifi module to a Raspberry Pi Zero and used a service called resin.io to update programs. He then used software called Docker to get limited functionality out of that e-ink display, such as showing a clock and other bits of information. We want one!
6

Geared Whiplash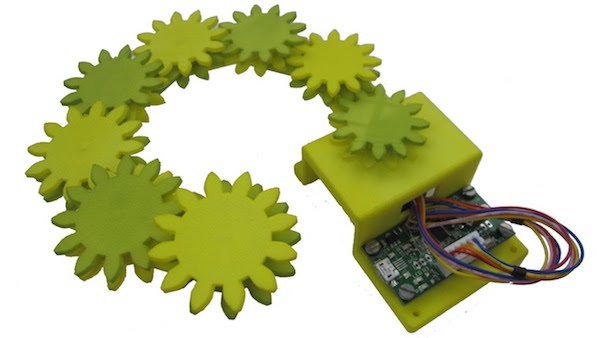 Puzzlemaster Oskar van Deventer has created is something he calls the "Geared Whiplash." This yo-yo gearing contraption is comprised of a snake of interlinked gear elements, which can be coiled up compactly or whipped out into a long chain. Once the whipping motion is complete, the contraption rolls up so the sequence can be repeated.
Where do you get one of these fun time-wasters, you ask? They're being sold via van Deventer's website, but their not cheap—they are about $230 for a custom 3D-printed model.

7

Moondrop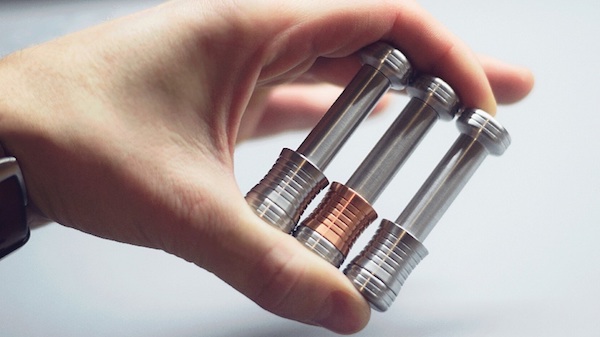 Most of us will never get to the moon, but if you've ever long to feel its low gravity weightlessness, you need not look further than the palm of your hand.
"Inspired by space missions," the toy uses "simple physics" to make a slider fall at a rate equivalent to that of the gravity of the moon or Mars. Created with the "latest cutting edge technology using precision CNC machining," the Moondrop is made from aerospace grade aluminum (except the Mars' slider which is made out of pure copper.) The magnets inside create forces that slow down the slider, seamlessly mimicking the gravity of either the moon or Mars.

8

Nanodots
Nanodots are some of the strongest magnets known to man and are giving fidget spinners a run for their money—they are made from a unique neodymium alloy and can lift 1,000 times their weight. These magnetic spheres are precision-milled and are designed to model atomic interactions on a human scale. Want to see how they work? Watch below!

9

Tungsten Sphere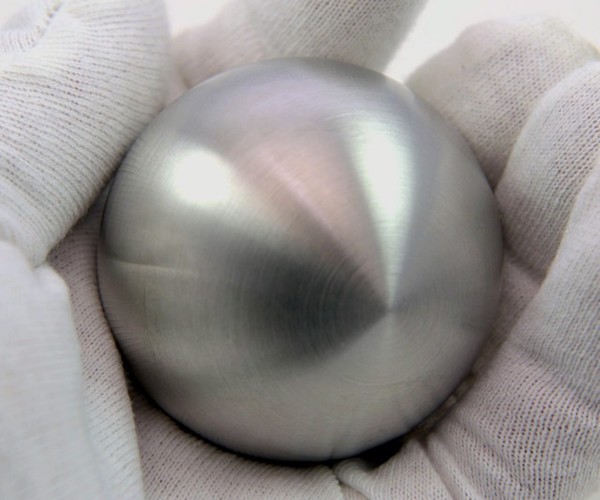 Though the Tungsten Sphere's is only 2" in diameter, it weighs well over 3 pounds. While it's not something you'll likely be juggling with or flipping between your fingers, it's a great conversation starter nonetheless.
More desktop art than toy, the Tungsten Sphere comes with a 3D-printed red display base. The sphere is about 95% pure tungsten with an alloy of iron and nickel to make up the rest and costs about $250.