1

The family who was kicked off a flight over a birthday cake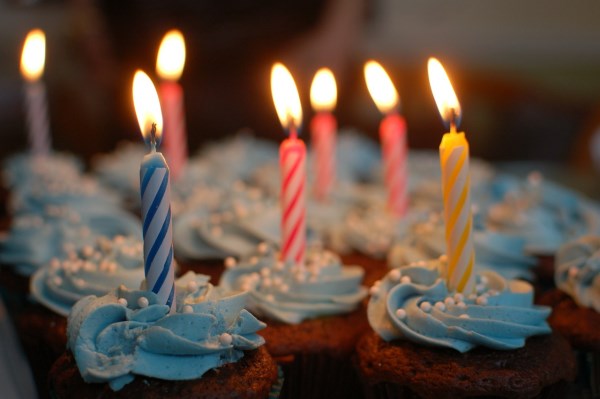 Is a birthday cake a "security risk"? JetBlue seems to think so.
Cameron Burke, his wife, and two children were flying to Las Vegas from JFK in May 2017 to celebrate his wife's 40th birthday and brought a buttercream cake with them. Once on board, they received conflicting advice about where they could put the cake—a disagreement developed, and they were ordered off the flight.
The airline claims the family stored it in an "improper" area and refused to move it, but the Burkes insist they followed the cabin crew's instructions. Even after Port Authority officers called to the scene deemed "no wrongdoing" on the part of the family, staff nonetheless forced them to exit the plane.
The family's tickets and reward points were refunded. Their luggage, however, went to Las Vegas and was collected by another family member.
According to JetBlue, the Burkes are at fault for the disruption, but the family disagrees and are planning to file a lawsuit against the airline.

2

The flight attendant who hit a woman with her stroller
A mother boarding Flight 591 from San Francisco to Dallas was left in tears after a flight attendant had "violently" taken her stroller away, hitting her with it and just missing one of the babies.
The woman was eventually escorted off the flight following the altercation, but the attendant kept fighting with other passengers, one of whom challenged him to a brawl. She was put on another flight and American has since condemned the flight attendant's behavior.
3

The giant bunny that died while in the hands of United Airlines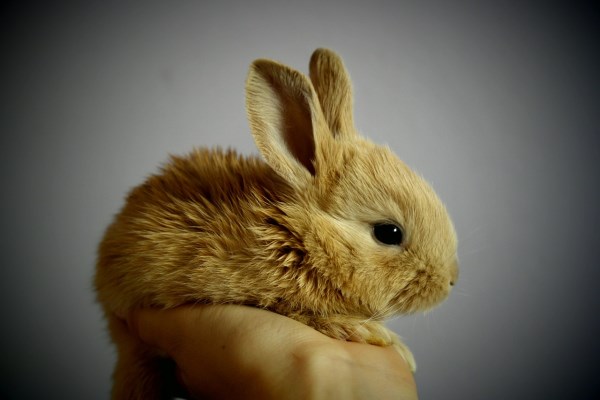 The owners of a giant rabbit named Simon who was found dead after a United Airlines flight will take legal action against the carrier if it fails to respond to their request for compensation and an outside investigation and re-evaluate how it handles animals on flights within seven days.
Attorneys for Simon's owners believe the 3-foot-long (1-meter) hare died after being placed in a freezer for 16 hours upon landing in Chicago on a flight from London. They say the airline then destroyed his remains without permission.
United Airlines spokesman Charles Hobart denied Simon died in a freezer. He said the company was reviewing the claims and takes its responsibilities for transporting pets seriously.
The statement did not say how much the owners were seeking in damages. Simon, a Continental rabbit whose father is considered the world's largest, was expected to exceed his father's size. An investment group purchased him from a breeder in England and was flying him to the United States, where he would have been displayed at the Iowa State Fair in August and ultimately crowned the world's largest rabbit.
4

The scorpions that were spotted on two United Airlines' flights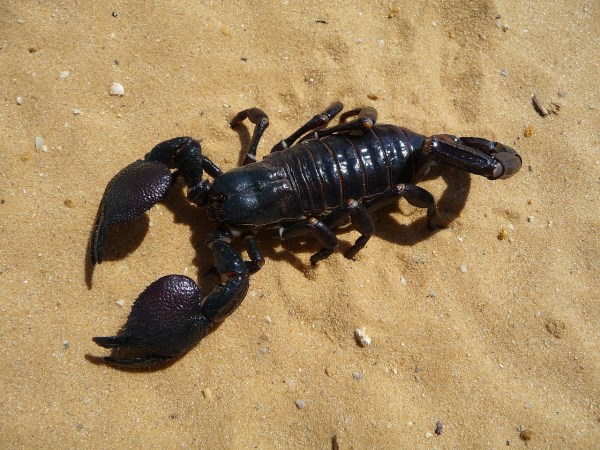 A United Airlines flight was evacuated in May 2017 after a passenger saw a scorpion crawl out of a fellow passenger's sleeve.
Paramedics at the gate examined the customer and determined he had not been stung. Remaining passengers were disembarked and put on another flight from George Bush Airport in Houston to Quito, Ecuador.
The incident is the second time in a month that scorpion-related issues have hit United. On April 12, the same day David Dao was dragged from another United flight, a passenger was stung by a scorpion. A physician assured the crew it was not a life-threatening matter, but medical personnel met the aircraft when it arrived in Calgary.
5

The 10-year-old who was kicked of an Air Canada flight

Cole Doyle, 10, was kicked off an oversold Air Canada flight with the possibility his family could be forced to leave him behind.
Doyle's parents found out the day before a family vacation that he would not be able to travel. His mother, Shanna, asked if either she or her husband could give up their seat for him and were told there were no guarantees, as a more frequent flyer could still take his spot.
Brett, Cole's dad, had booked four tickets from Charlottetown on Prince Edward Island to Costa Rica for a family getaway in August last year. But on the eve of the trip, he couldn't reserve a seat for his son.
The family was forced to drive two hours to another airport in New Brunswick to catch a different flight. It was canceled, leading to another grueling two-and-a-half hour journey to Halifax, Nova Scotia where the Doyles forked out more money for an overnight hotel stay.
Air Canada has agreed to compensate the family and vowed to clean up its act on overbooked flights.
6

The family who was booted from a Delta flight after a dispute over a toddler's seat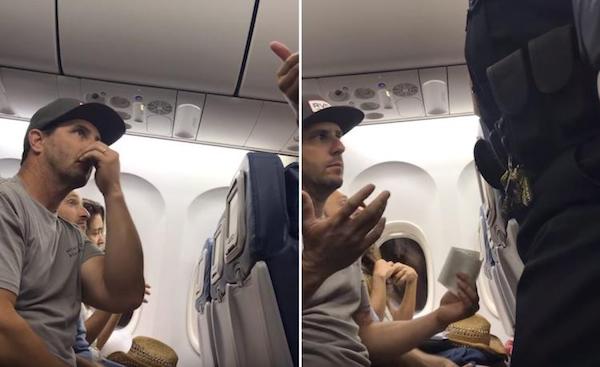 Delta Air Lines booted the Schear family of Huntington Beach, California from a flight leaving Hawaii after the airline told them their 2-year-old son couldn't sit in a car seat placed on an airplane seat. They refused to remove their son from his seat and airline staff said the only other option for them was jail.
Brian Schear was told, "You have to give up the seat, or you're going to jail; your wife is going to jail, and they'll take your kids from you." He repeatedly told airline staff and security, "I paid for that seat."
The airline's response was that it was illegal for the tot to sit there—he had to sit on someone's lap or the family would have to get off the flight. However, Delta's website says: "For kids under the age of 2, we recommend you purchase a seat on the aircraft and use an approved child safety seat."
Schear eventually agreed to hold his son for the duration of the flight so the plane could take off, but an airline rep returned moments later to tell him the family would have to leave the flight—either voluntarily or be escorted by police. When he asked if he and his family would be reimbursed, the Delta employee told him, "At this point, you guys are on your own."
The Shears were left at the airport with their two young children and had to find a hotel room. They shelled out $2,000 the following day to return home on a United flight.

7

The man who was kicked off a Delta flight for using the bathroom
In April 2017, a man was kicked off a Delta Air Lines flight after he insisted on going to the bathroom as the plane awaited takeoff.
Kima Hamilton had to pee as the aircraft sat on the tarmac waiting to take off. He went back to the bathroom, where a flight attendant told him the plane would lose its takeoff spot if he relieved himself, but the wait became so intense that he just couldn't hold it anymore.
He went to the bathroom, and the plane immediately returned to the gate, where Delta agents boarded the flight and tried to get him off. FBI agents were waiting for him when he disembarked. Hamilton was refunded his money but paid three times the amount for a Southwest Airlines trip back to Milwaukee.

8

The doctor who was dragged from a United Airlines flight and sparked global outrage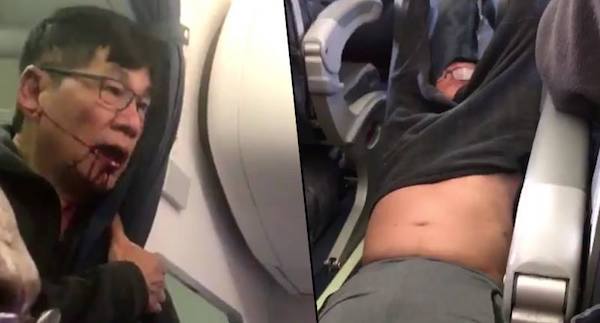 A video showing three burly airport security officers dragging a screaming 69-year-old David Dao off United Airlines Flight 3411 went viral in April 2017 and sparked global backlash against the airline.
Dao was forcibly removed and dragged from the plane before takeoff at Chicago O'Hare Airport. The flight wasn't initially overbooked until the airline realized it would need seats for crew members deadheading to Louisville, Kentucky.
Following standard procedure, United asked for volunteers to give up their seats. When no one came forward, the airline randomly selected four passengers on board to be bumped. One of them—Dao, a doctor, was due to see patients the following morning and refused to give up his seat. This resulted in his forcible removal at the hands of security, as several nearby passengers filmed it all on their phones.
rs.
Dao lost teeth and suffered a concussion as a result of being dragged off the flight. United Airlines has quickly and "amicably" settled a lawsuit brought against them by Dao, who received an undisclosed, but we believe hefty, sum.

9

The passengers who brawled in the aisle on a Japanese ANA flight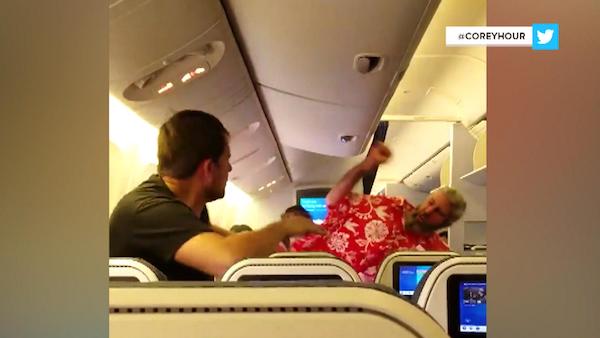 An American man who took part in a fistfight on a flight has been charged with assaulting an airline official.
Video of the fight has been widely circulated online. In it, a man, who appears drunk and is wearing a red Hawaiian-style shirt, punches a man in a black T-shirt, who fights back while flight attendants try and intervene.
The fight occurred on All Nippon Airways Flight 6, or NH6, aboard a Boeing 777 that was about to embark on an 11-hour journey to Los Angeles International Airport from Narita International Airport outside Tokyo.
Michihiko Aoi, a police official at Narita, said the man was removed from the flight because of the violence he inflicted on the ANA official, causing scratches on his forehead, not because of the incident with the other passenger.

10

The asthmatic woman who was removed from a plane after asking to be seated away from a cat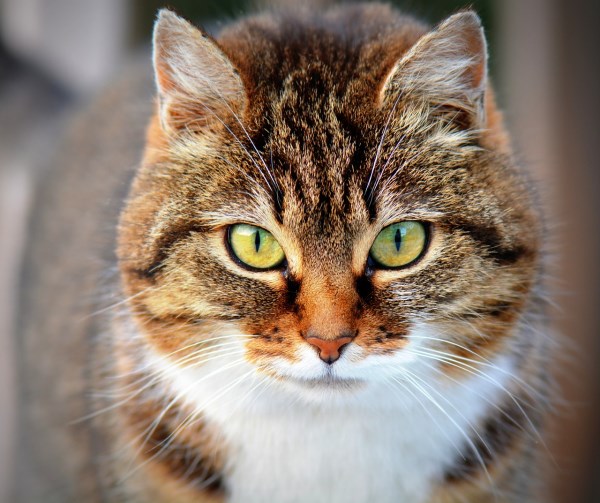 Donna Wiegel had a March 4 ticket out of Baltimore, but while she waited in the gate area for her Chicago-bound flight, she spotted another passenger traveling with a cat. "I have a lot of respiratory problems and asthma, and cats are a trigger that I have to avoid at all costs," she said.
Wiegel immediately notified an agent about her health issues, telling him she needed to be seated as far away from the feline as possible. However, once she got settled in her seat, she realized the cat was just a few rows away. She asked for the cat to be moved, but the airline told her she would have to go instead. She found a new seat, but was promptly escorted off the flight by no less than three crew members.
Staff said they feared a medical incident if they allowed her to remain onboard, but Wiegel said it was their treatment that exacerbated her health woes:"You know, I'm hyperventilating at this point. Almost a full-blown panic attack."
She was eventually driven to Washington Dulles Airport where she was put on another United flight, five hours after her original plane was scheduled to take off. It's still not clear as to why the feline took priority over Wiegel.