1

Feather Eyebrows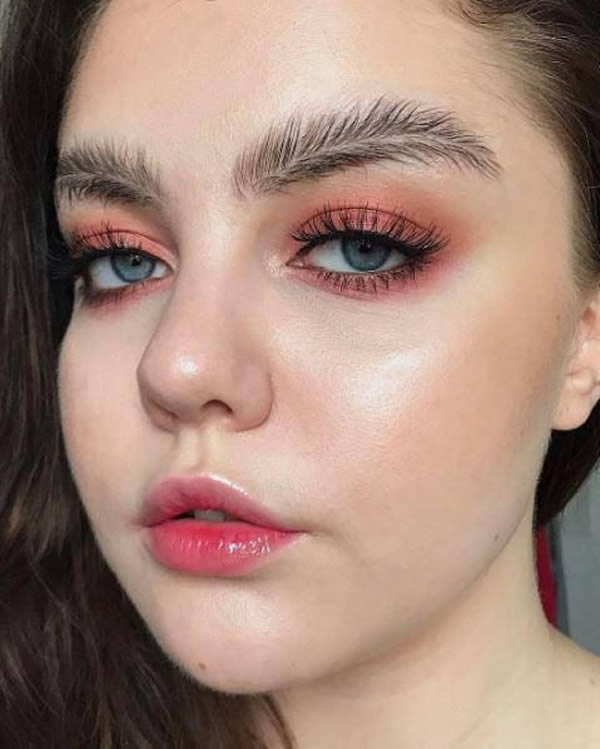 It looks as if big eyebrows are here to stay, but not in a way you might expect. Feather brows are quite possibly one of the most bizarre and outrageous looks to date.
Feather brows involve parting your eyebrows and splitting the hairs into a feather-like shape with the help of some Vaseline. When Finnish makeup artist Stella Sironen posted a photo of them on Instagram, she wasn't expecting them to catch on. But within a matter of hours, the bizarre trend had spread, as thousands of others shared their carefully preened peepers.
Despite some harsh criticism, it looks as if the unconventional trend could be catching on. Some have even described feather brows as an art form.
2

Rainbow Eyebrows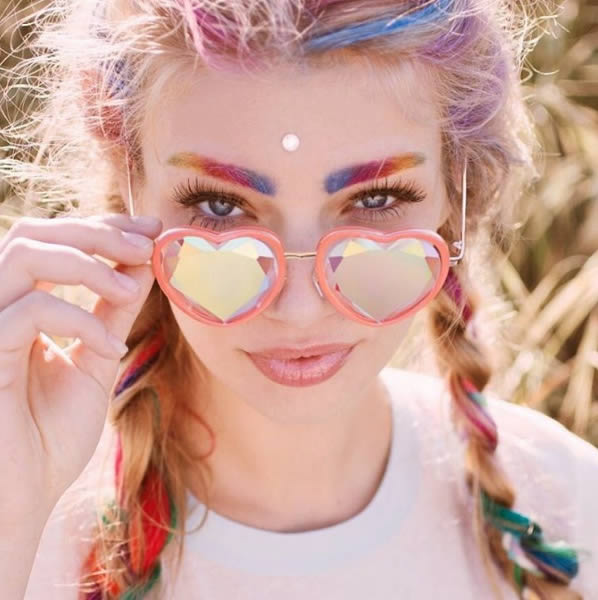 On Instagram, beauty lovers are adorning their arches with surprising shades of blue, violet, red, and green. In fact, this latest trend has been appropriately titled "rainbrows," and the catchy moniker is certainly a perfect description for the fiercely colorful look.
With music festival season in full swing, we can see rainbow-coloured eyebrows dominating outdoor concerts and after parties. However, vibrant brows are best left for the weekends, and are most likely not an acceptable look for a day job—unless you happen to be a daring makeup artist, that is!
3

Under Eyebrows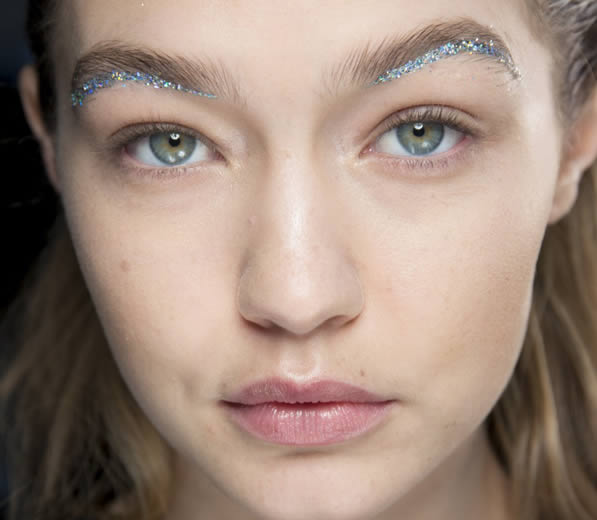 Gigi Hadid may be the celebrity responsible for the under eyebrow trend. What is that, you ask? Wel, the under brow trend involves drawing another pair of eyebrows just beneath your own.
While Gigi's take on the trend saw her sporting a subtle (sort of) slick of silver beneath her brows, others have used bright and bold colors, metallic liners, and even played around with position, trying them out just above the eyelid crease.
4

Dragon Eyebrows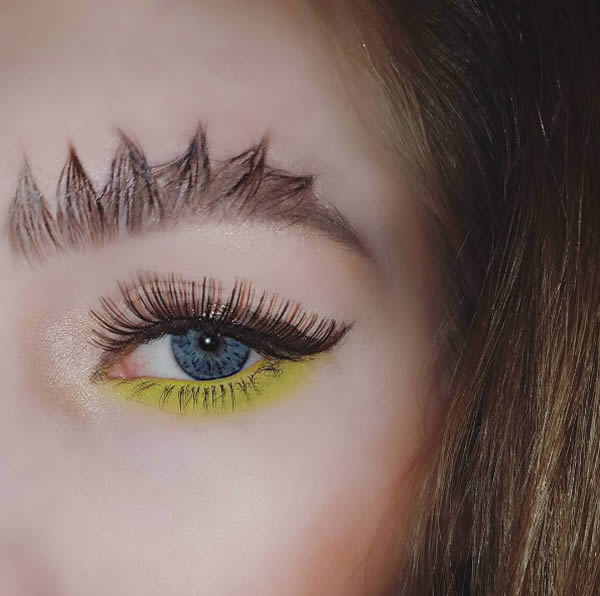 Only a few weeks after feather eyebrows took Instagram by storm, a new trend showed up. Behold dragon eyebrows. The bold look involves carefully shaping your brow hairs into six little triangles, using a brush or spoolie, so they look like spikes on the mythical creature's back. They are then fixed into place with hair gel or eyelash glue.
A 23-year-old make-up artist from Oregon, who goes by the name Harlibi, shared a photograph of her brows in tiny spikes on Instagram and garnered over 6,000 likes, with others quickly following suit.
5

Wired Eyebrows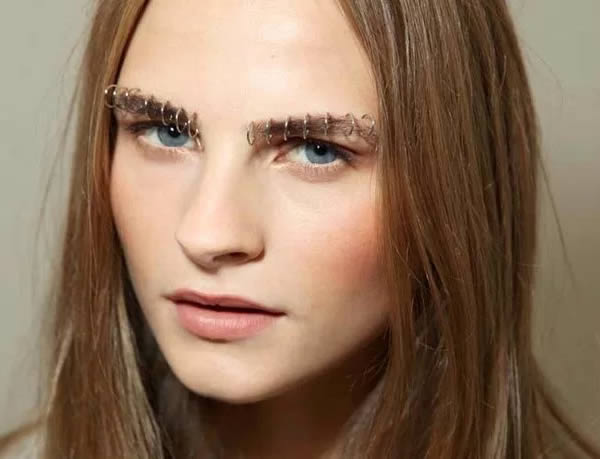 Eyebrow rings are a thing of the 90's and should be left there, says celebrity brow specialist Joey Healy. But the wired eyebrow beauty trend made a brief comeback on the Rodarte runway show at New York Fashion Week on September 9, 2014. Thankfully it has since faded away.
6

Glittered Eyebrows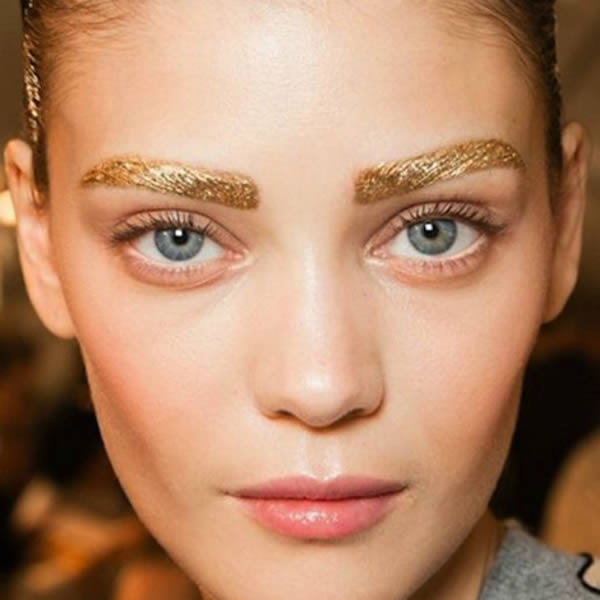 It's not a party without some cake and confetti, and it's not makeup without a little glitter. Whether you grab silver glitter for full on disco ball brows or stick to classic gold glitter for these gilded beauties, lipgloss is the secret to making it stick so you can party all night long.
7

Brow Carving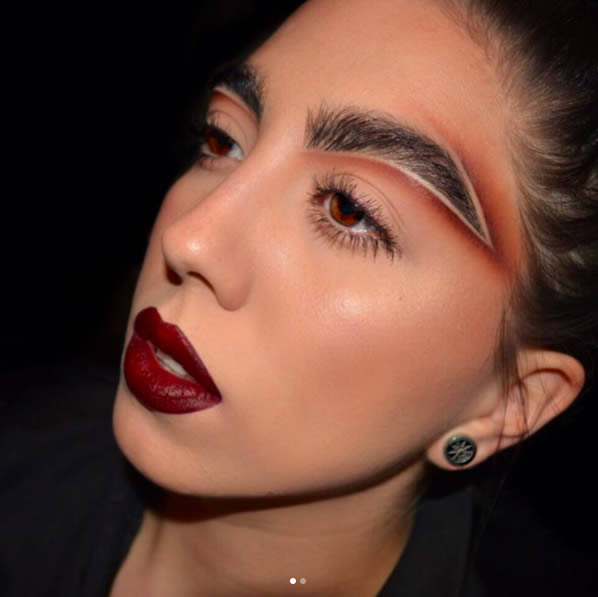 The internet—or at least a few legit beauty bloggers—has recently become obsessed with brow carving, which is essentially a faded, smoky look for your brow bones, because why not?
The creator of the look is a Texas-based makeup artist named Alexa Link, who first posted a photo of it in April 2017. She has watched it become a trend over the last few weeks, with other makeup artists trying brow carving on themselves, with different shadows, pigments, and shimmer.
Though Link hasn't explicitly explained how to recreate the look, we're assuming she got such clean lines by cutting and placing strips of tape over her eyebrows before buffing and blending different shades of dark eyeshadows over it to create the cut-crease-looking brows. Or, she possibly employed some expert-level eyeliner blending, which she then cleaned up using a tiny brush dipped in concealer. Either way, we present to you with the carved brow—a look you probably won't ever wear IRL, but, hey, at least it looks cool on Instagram.
8

Feral Frond Eyebrows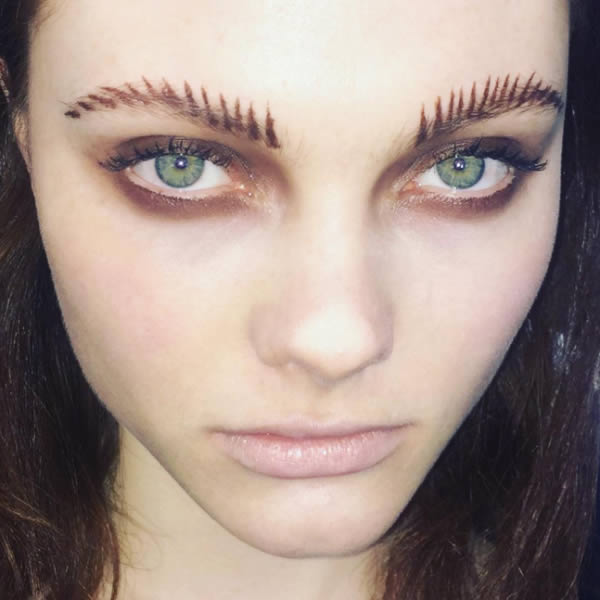 Introduced by Andrew Galli on his Instagram page, the NARS makeup ambassador unveiled the latest brow trend, feral frond eyebrows. The technique is easy as pie—draw some hair-like strokes along the arches, giving your eyes a bold and edgy look. From up close, you might seem like a porcupine, but the overall result is kind of cool. Willing to give the trend a try?