The recent news of couture fashion house Balenciaga creating a Frakta knock-off bag for $2145 has sent cheeky fashionistas and IKEA fans into a DIY frenzy. Check out 11 creations you never dreamed possible!
1

Running Shoe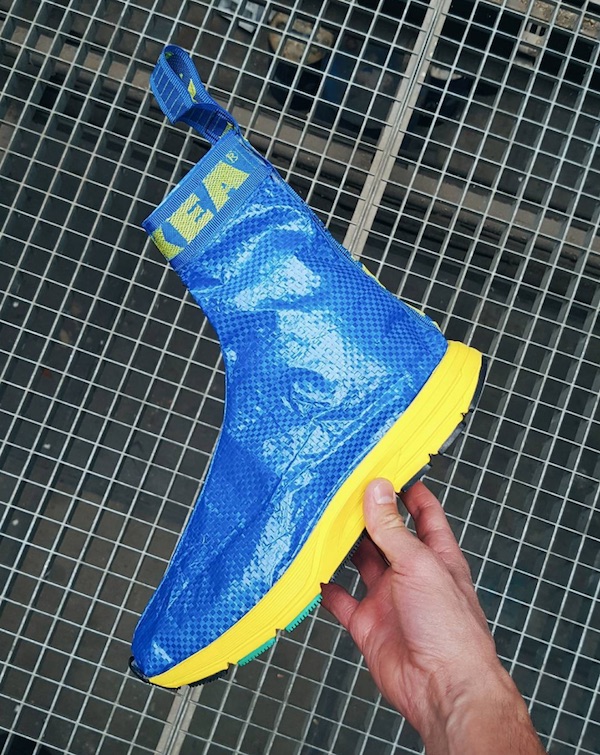 Mathieu Hagelaars, of Studio Hagal in Amsterdam, crafted this running shoe from the Frakta.
2

Mask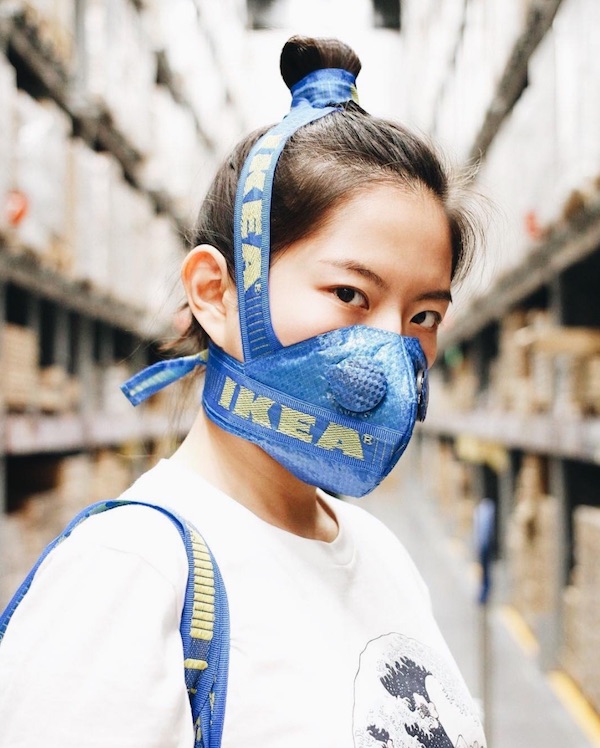 You never know when you might need one—Zhijun Wang, a design student in Beijing, is responsible for this Frakta mask.
3

Caps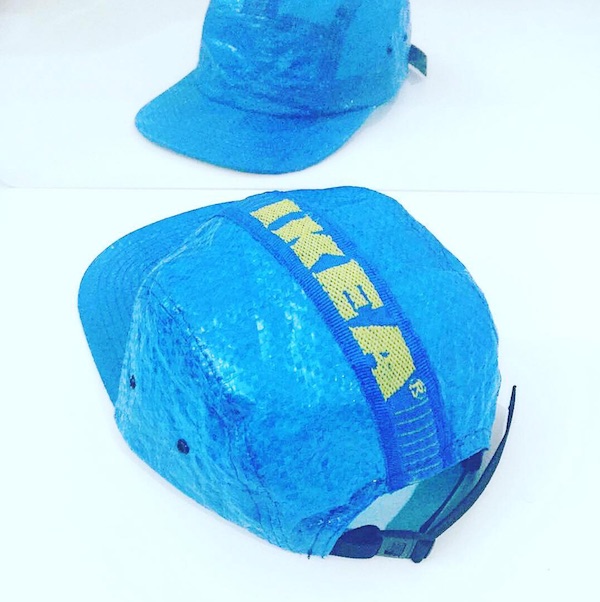 These head coverings are a Capslock Ltd. creation.
4

Shoulder Bag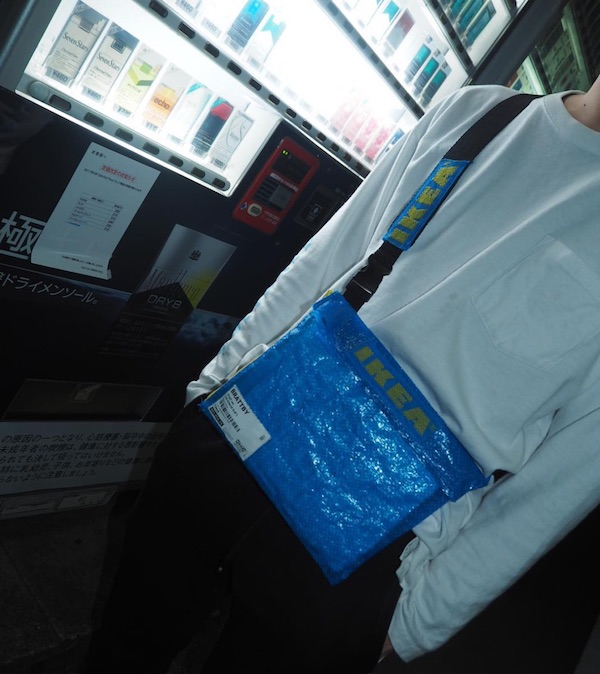 A practical shoulder bag via an Instagrammer out of Tokyo, chase_the_enemy.
5

Thong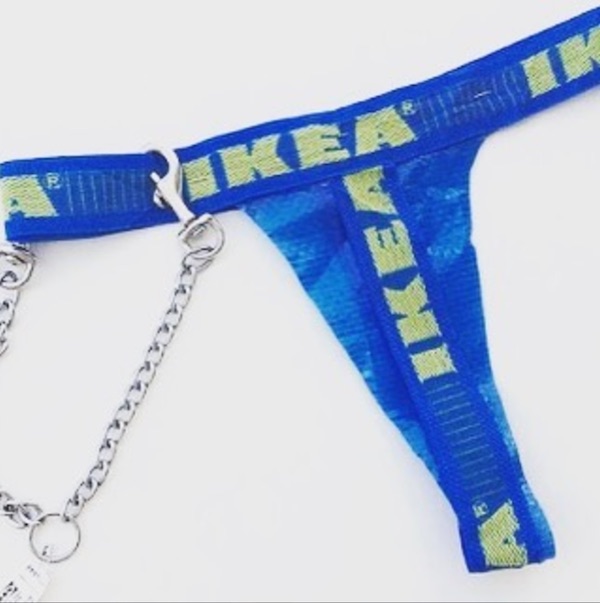 We don't know the thong's creator, but maybe that's a good thing!
6

Skirt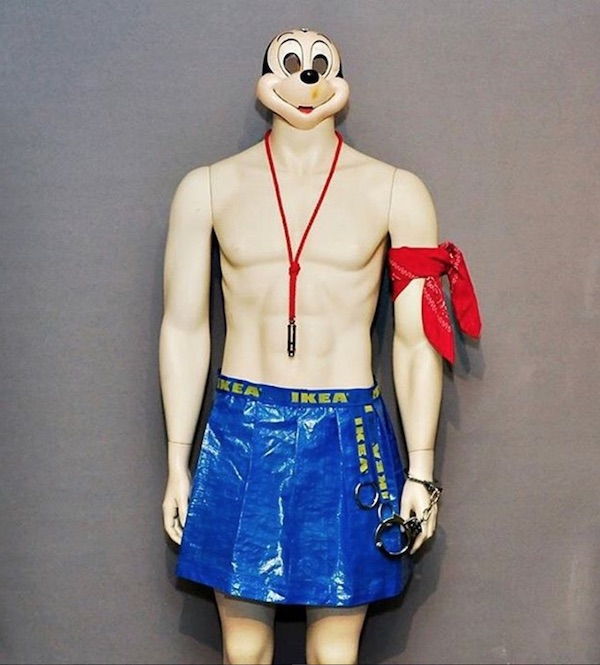 A men's skirt, brought to you by Instagrammer Dj Deadswan.
7

Corset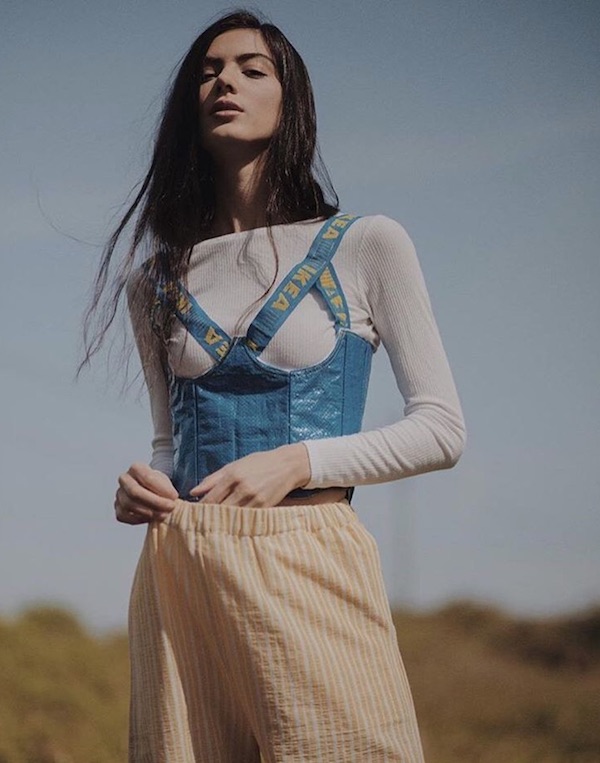 An Instagrammer named hollydots came up with this fashionable corset.
8

Crop Top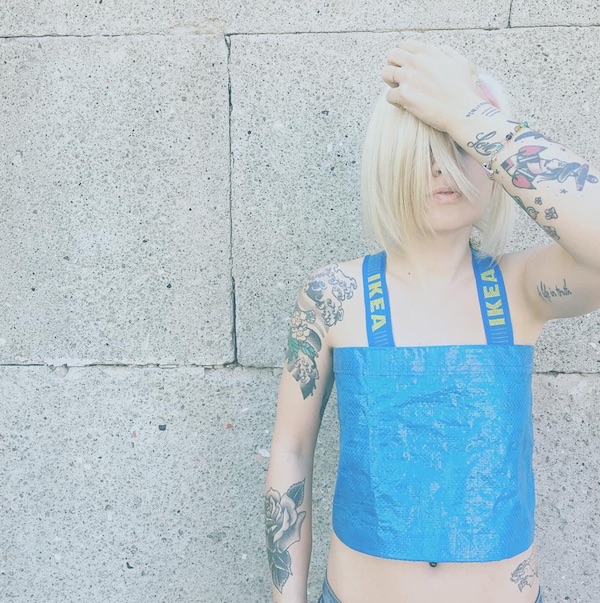 A summer Frakta crop top from art director Giacomo Properzi.
9

Apron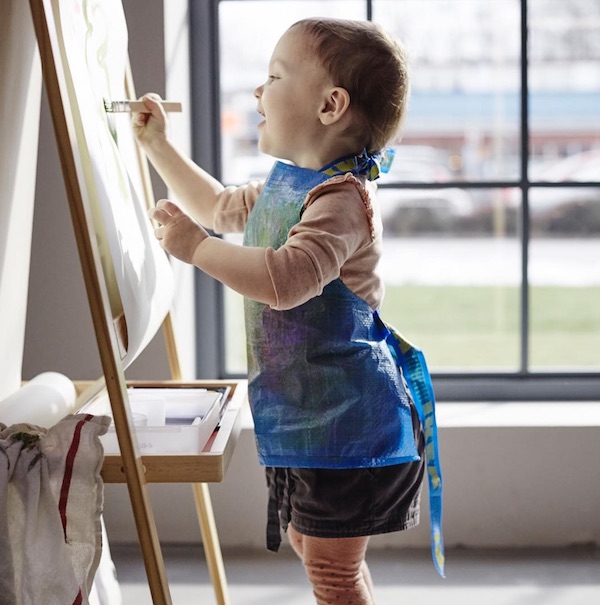 Even IKEA itself is in on the action with this children's apron!
10

Two Piece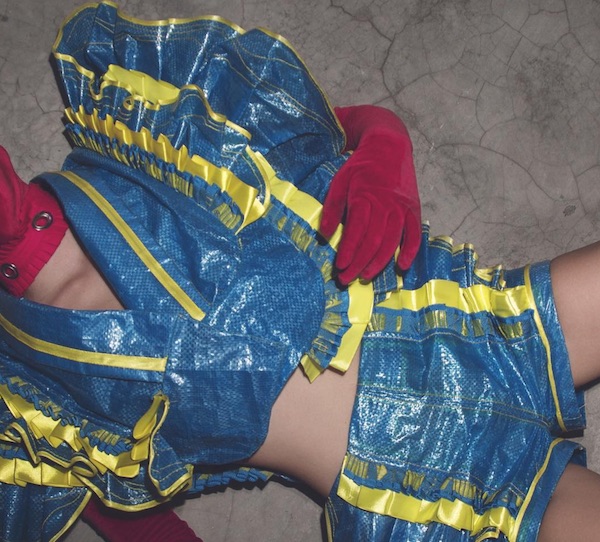 A fashionable and functional two piece by designer Han David.
11

Prom Dress
If you buy three Frakta bags to cobble a dress like this together, you'll have spent less than $20—sounds like a steal to us!