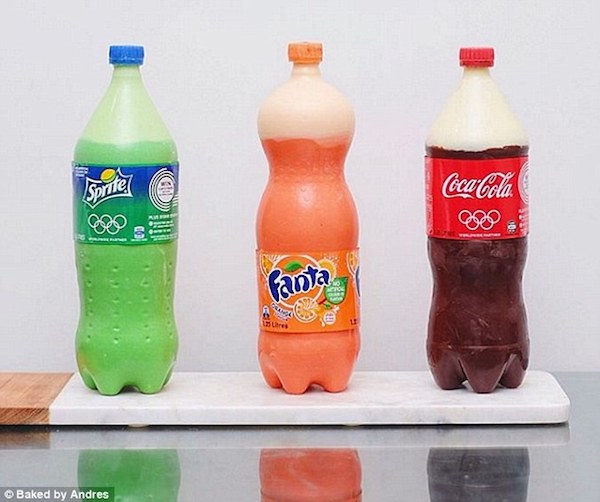 These soda bottles by Sydney-based artist Andres Fatso. They are completely edible, except for the wrapper, and come in different flavors. The Sprite cake tastes like matcha (green tea), the Fanta cake like Peanut Butter Cups, and the Coca-Cola cake like Nutella.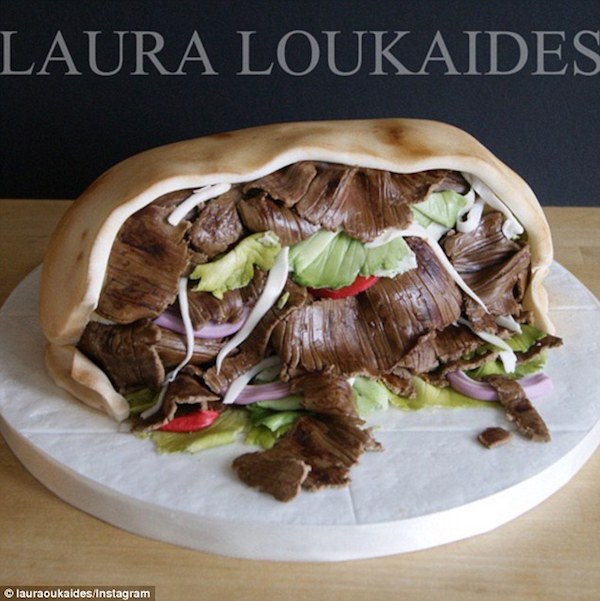 Laura Loukaides' baking creations are incredibly detailed and impeccably crafted (like the doner kebab above) leading to a lot of love on social media. The 23-year-old from Hertfordshire, U.K. is self-taught and has never taken a professional baking class.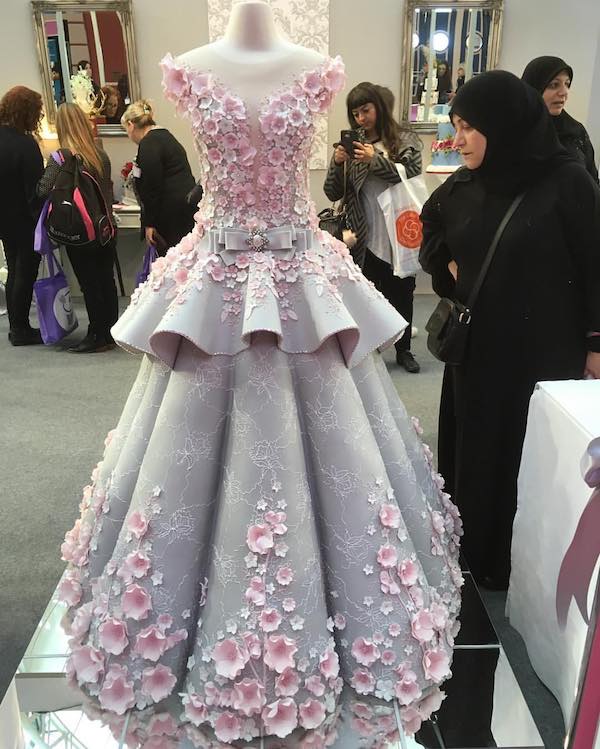 A U.K.-based bakery created a wedding gown-shaped wedding cake that looks so realistic that many people can't tell it apart from a real-life dress.
Emma Jayne Cake Design took inspiration from designer Mak Tumang's "Angela" gown, recreating it in painstaking detail for London's Cake International, a sugar crafting, decorating, and baking extravaganza trade show that lets vendors show off and brides-to-be figure out just how to get their weddings to go viral.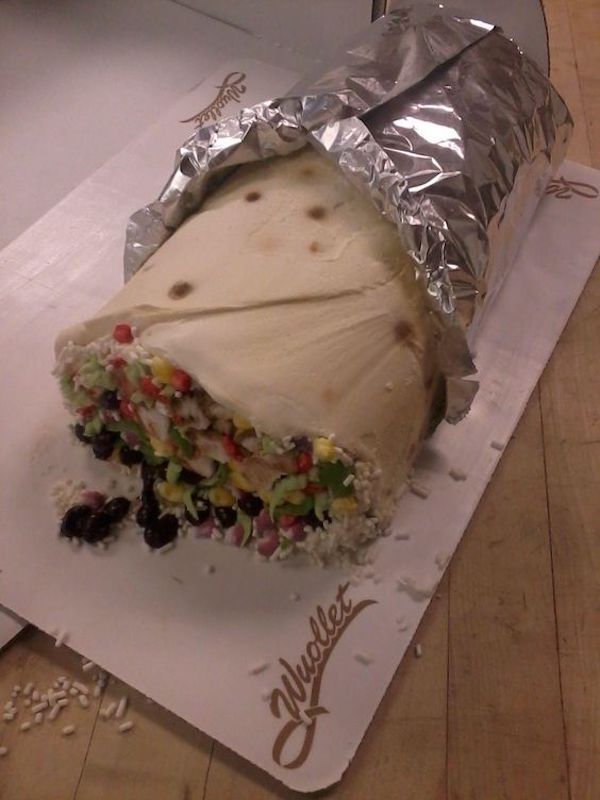 This amazing realistic burrito cake is a creation of the Wuollett Bakery in Minneapolis, Minnesota.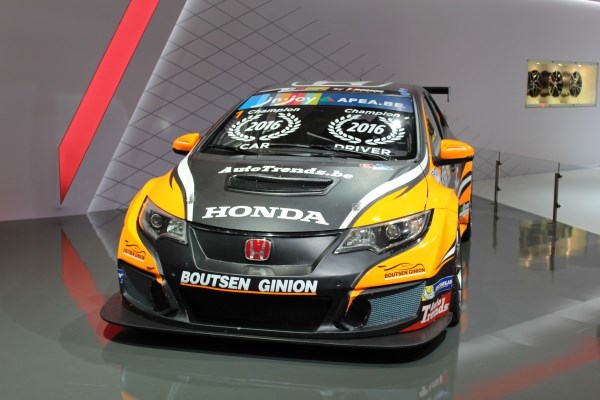 Ace of Cakes star and baker Duff Goldman called this life-sized creation his best cake ever. We agree! The rolls and rolls of formed fondant made a damn near identical replica of Kasey Kahn's debuting No. 5 Time Warner Cable NASCAR racer. The coolest part? The wheels spun, and the exhaust blew smoke!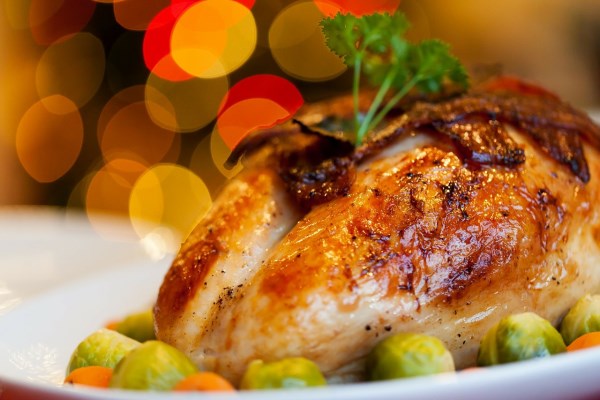 Every single part of the strikingly realistic-looking turkey is made from sponge cake. It was created by Beverly Hills patissier, Rosebud Cakes, which, along with food, also makes cakes in the shape of guitars, dogs, and designer bags.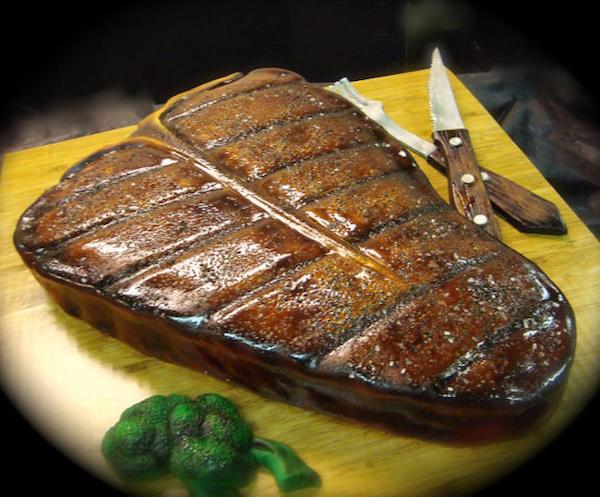 For cakes that look like steaks, you can't get better than this. From Debbie Does Cakes in Oakland, California.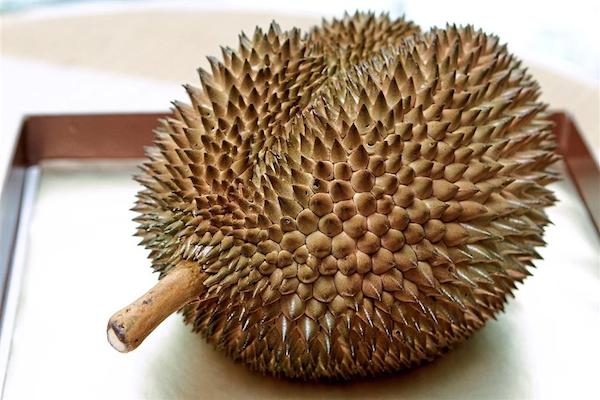 This magnificent 3D durian cake is the brainchild of Matthew Yap, who runs the Songket Artisan Bakery in Malaysia with his wife, Helen Wong.
Wong is the baker but credits her husband for conceiving the idea to make the cake for an aunt's 85th birthday. "My aunt loved durians. I wanted to make not just any durian-flavoured cake for her, but one that looks and tastes just like the real fruit," he said.
Wong baked, and Yap decorated. He bought durians and placed one right in front of him as a reference as he crafted the cake, which took two full days.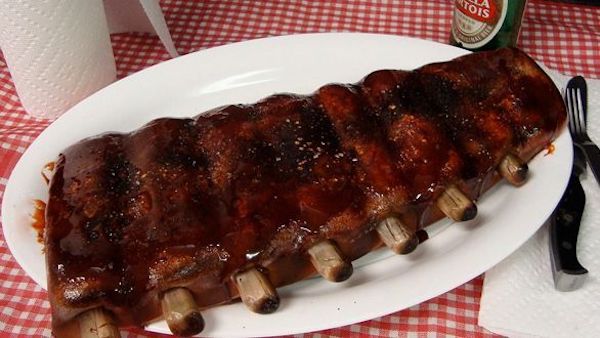 Do you like your BBQ sweet? Well, it doesn't get sweeter than this beef rib cake from Debbie Does Cakes.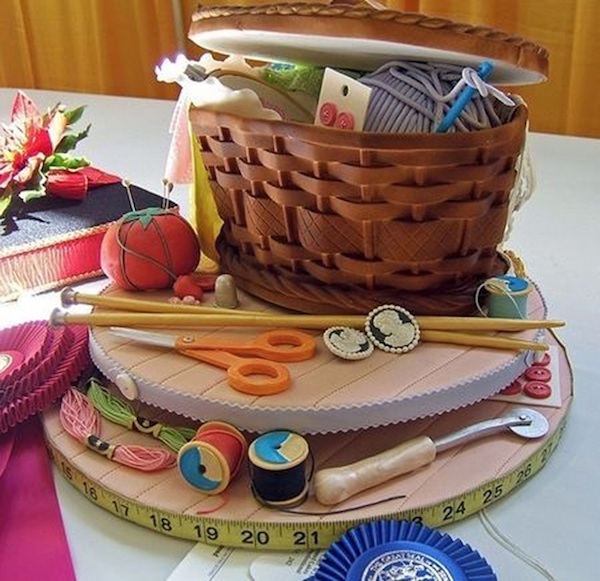 For the crafter with a sweet tooth—a sewing basket cake by Jo Drummond of North Carolina.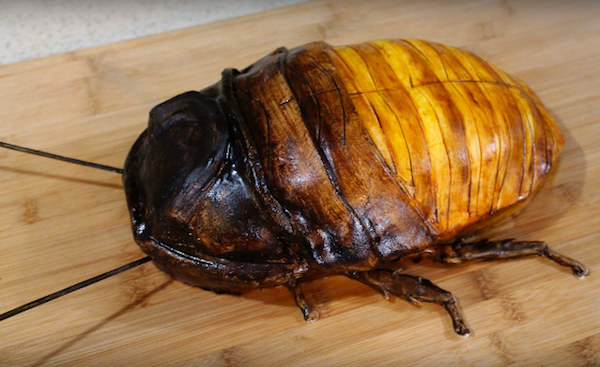 That's one big Madagascar Hissing Cockroach! But don't freak out—it's only a cake, created by New York nurse and food artist Katherine Dey. The roach is filled with Boston creme and has a fondant exterior.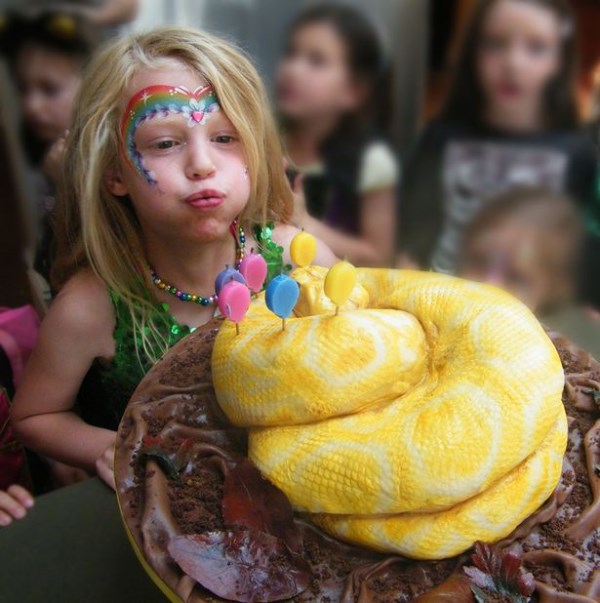 Francesca Pitcher created such a lifelike snake cake for her six-year-old daughter's birthday party, it left her guests in near hysterics. The ophiophobic mom spent three days creating the realistic reptile after studying images of the yellow colored beast online. Way to channel your fears, Francesca!