1

The Brazilian albino models who are changing the fashion industry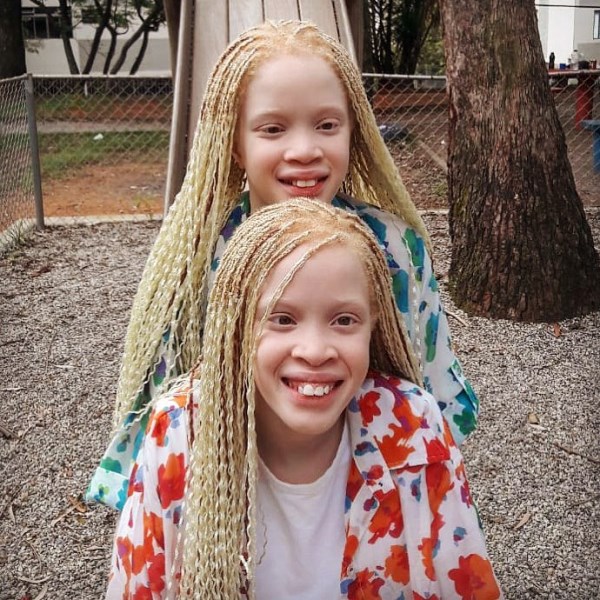 Lara and Mara Bawar are not your average supermodels, but their striking appearance is sending shockwaves through the fashion industry. The 11-year-old twins from São Paulo, Brazil, have albinism—a hereditary inability to produce the pigment melanin—but the girls have embraced their condition to the fullest.
In 2016, the twins' unique features caught the eye of Swiss photographer Vinicius Terranova. In a personal project now known as Flores Raras ("Rare Flowers"), Terranova photographed the girls—as well as their older sister, Sheila, who does not have albinism—to showcase how truly beautiful diversity can be. Lara, Mara, and Sheila have since been signed to model for Nike, Insanis, and Bazaar Kids, and they have also bagged over 70k Instagram followers.
2

The fashionable twins who took Instagram by storm
Fashionable twins Sophia and Sonia Okri are an Internet sensation. The stylish sisters were recently discovered on Instagram, and fans just can't handle the swag. Their coordinating outfits bring a whole new meaning to the term "twinning."
3

The twin marathon runners who crossed an Olympics finish line holding hands
Anna and Lisa Hahner are twins from Germany who also happen to be elite marathon runners. Both women qualified for this year's marathon final at the Rio Olympics and filled two of the three slots to represent their country at the games. They finished 81st and 82nd and crossed the finish line holding hands. Their times of 2:45:32 and 2:45:33 were about 15 minutes slower than their best,
according to the BBC.
4

The hard rocking twin harpists who have millions of views on YouTube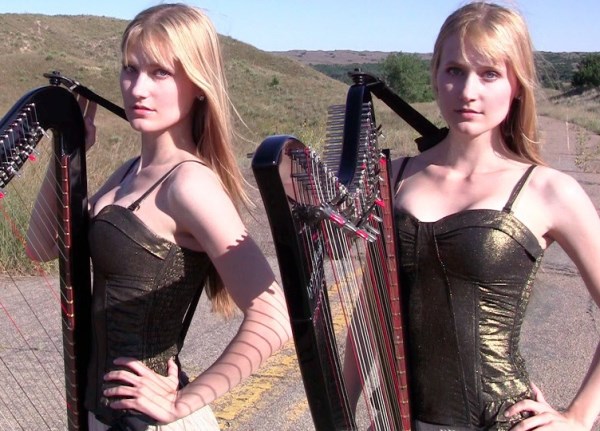 The Harp Twins—aka, Camille and Kennerly, an identical twin, harp-playing duo—cover songs by Iron Maiden, Ozzy, Guns N' Roses. They have racked up millions of views on YouTube, and their videos are incredibly creepy yet hard to ignore—there's something bizarrely fascinating about the concept of identical twins playing harp, dancing, and looking right into your eyes.
5

The identical twins who make NSFW oil paintings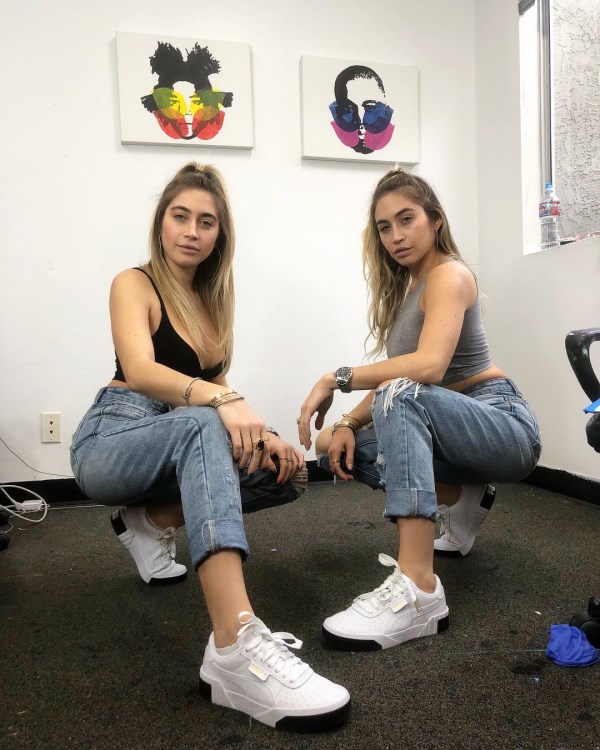 Crazy-talented L.A.-based sisters, Allie and Lexi Kaplan, also known as the Kaplan Twins, are taking the art world by storm with NSFW celebrity paintings that all started with Paris Hilton's sex tape. They also have the best sense of humor—the duo once had a project where they slept with plush toys and then sold them to followers for $333 a piece.
6

The twin soccer players who play for two different countries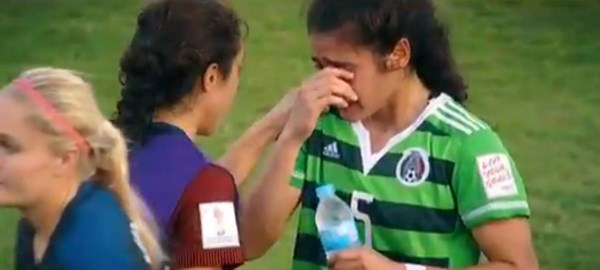 Most siblings are used to heated backyard battles, but their rivalry never goes beyond the family home. The Flores twins, Monica and Sabrina, made soccer a shared passion. They practiced hard against each other while growing up, scarcely imagining that one day at the under-20 World Cup, they would be on opposite sides, with Monica representing Mexico and Sabrina the United States.
The girls started their soccer journey together and attended youth national team camps together from the age of 13. A couple of years later, things changed. Monica continued to play at a high level, joining Sabrina, the elder by 11 minutes, at Notre Dame where both studied pre-med. But when she was no longer invited to play with U.S. youth national team camps, she decided to try another route.
#JuegoDeGemelas Mónica y Sabrina Flores protagonizaron una historia única en el mundial #Sub20Fem pic.twitter.com/QEgcTpG0LU

— Imagen Deportes (@ImagenTVDeporte) November 27, 2016
7

The twin hip-hop DJs who are taking the music world by storm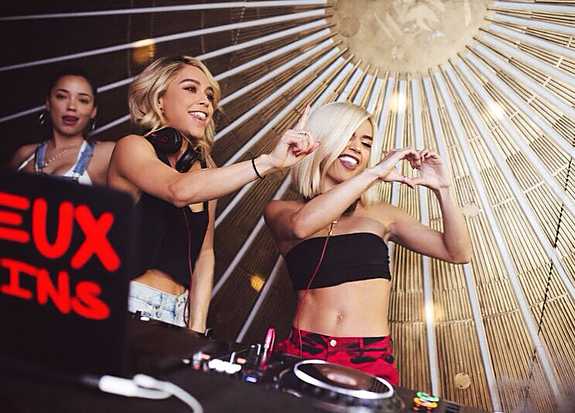 Sisters Brigitte and Jaimee Navarrete are on a mission—and they're only at the beginning of their journey. Everything they do is designed to set them apart from the crowd.
Known as the hip-hop-oriented act Deux, the sisters had been DJs for a few years when they signed with SKAM Artists in 2016. Constant touring has helped build their abilities and confidence—Vegas, Miami and Denver are among their favorite cities to visit and play—and now they are making plans to build a full-fledged, musical brand.
8

The sexy twin models from New York who are on the rising stars in the modeling world
Shannade and Shannon Clermont are identical twins, collectively known as the Clermont Twins. The sisters were the stars of Bad Girls Club Season 14. They also starred in Future's video "Real Sisters" and were shot by photographer Terry Richardson. The 21-year-old sisters from New York City are quickly becoming a smokin' hot modeling duo, and hopefully, we'll be seeing more and more of them.