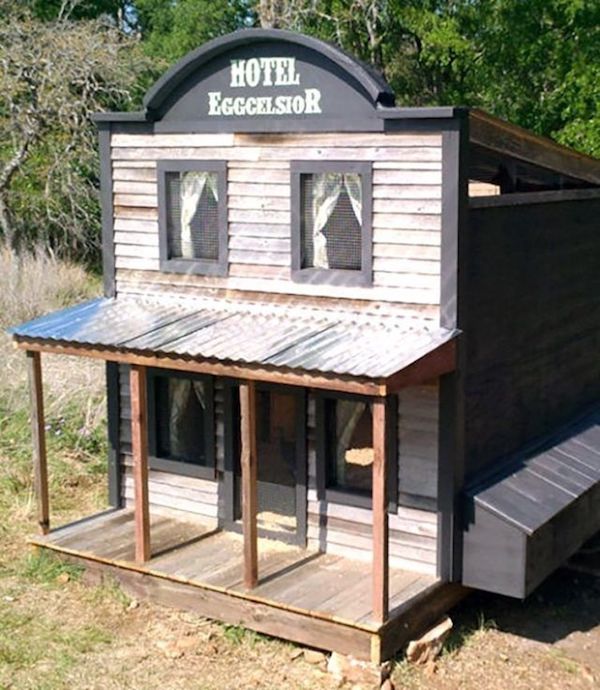 Like something out of Deadwood, this charming hen hotel, dubbed the Hotel Eggcelsior, has an authentic tin roof and little curtains on the inside.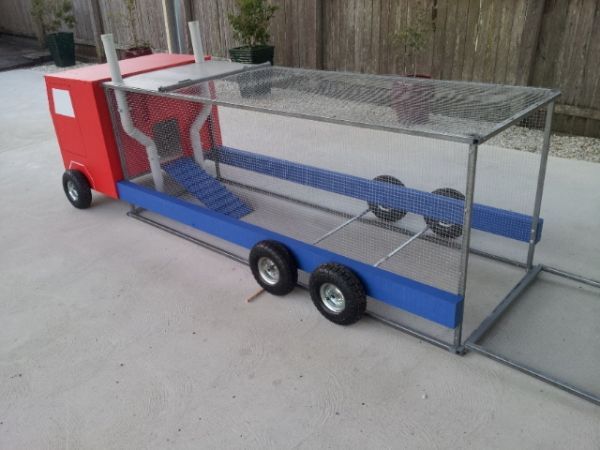 One member of Overclockers Australia, a PC hardware community, built a Transformer-style coop that any chicken would be proud to hit the road in.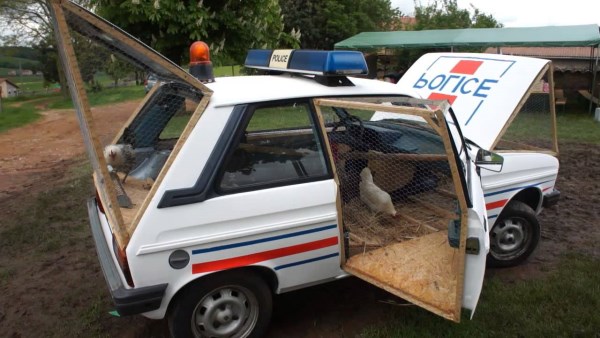 French artist Benedetto Bufalino has reconstructed a 1970s french police car into a fully-functioning chicken coop fit for a farm. Looks like this bird has run "afoul" of the law!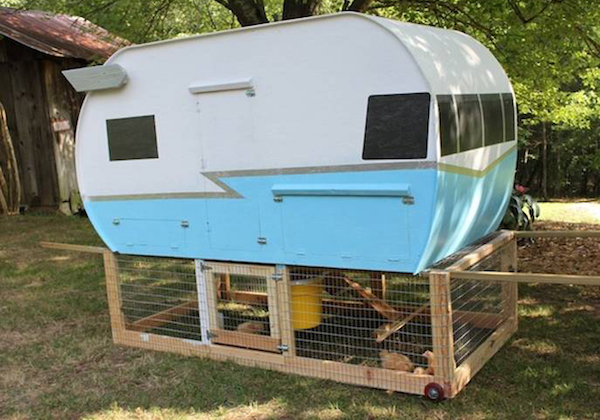 This hen house was made by a tiny travel trailer enthusiast. Built to look like a tiny camper, it exudes retro flair with its sporting blue and white colors.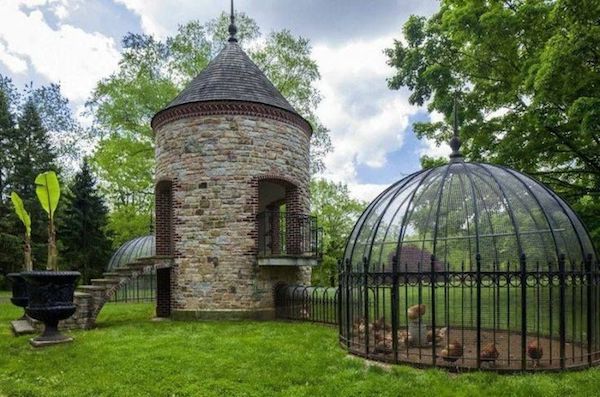 This opulent brick coop is part of the historic Linden Hill estate in Gladwyne, Pennsylvania and is situated on 50 acres of land. Yes, some birds have all the luck.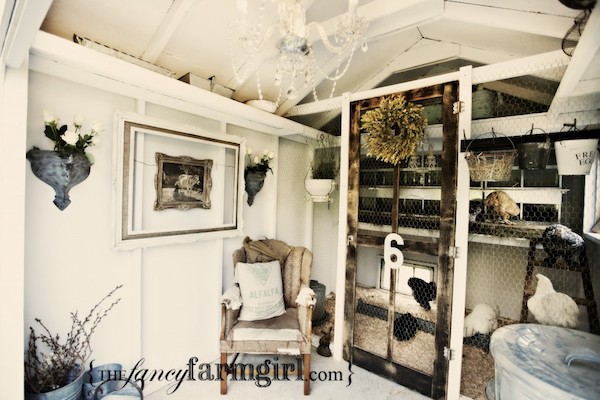 Cuuuuute! Photographer Tiffany Kirchner Dixon, aka The Fancy Farmgirl, has conceived and constructed a shabby chic coop on her farm outside Seattle. Measuring 8-by-12 feet, the structure, which Dixon designed with the help of her husband and 12-year-old daughter, houses 30 free-range chickens (including, ever charmingly, ones that lay pastel-colored eggs).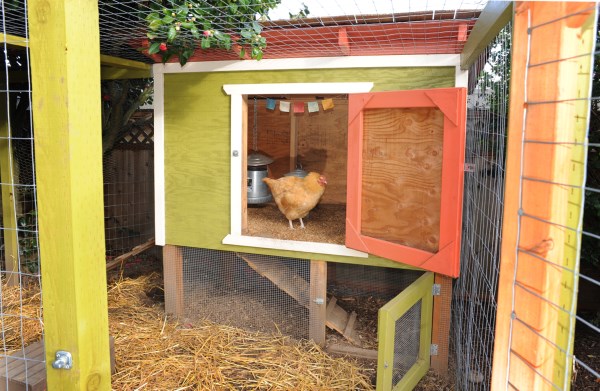 The hens on the property of the Inn at Little Washington in Washington, Virginia live in a gazebo with a chandelier.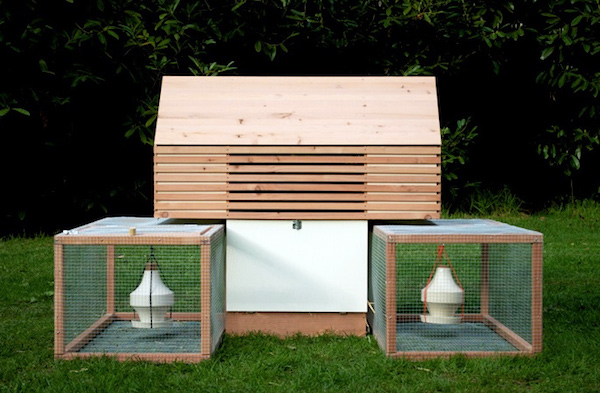 The Moop chicken coop is a modular prefab hen house perfect for design-minded chickens and their owners. Created by San Francisco-based firm Nottoscale, it features 4 nesting boxes, one or two runs, and a low-maintenance, easy-to-clean design. The kit can be shipped to your door so you can put it together, or it can be picked up from the studio in San Francisco.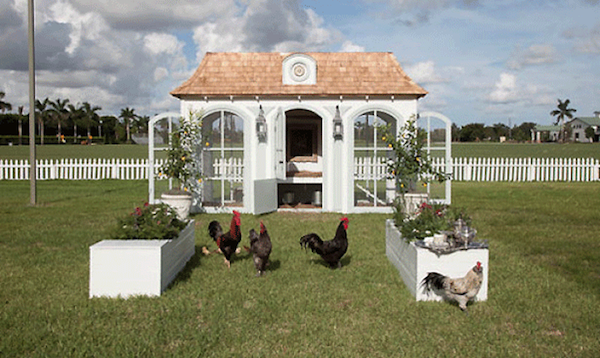 In 2013, Neiman Marcus offered the Heritage Hen Mini Farm. Price tag: $100,000.
The coop, inspired by Versailles' Petit Trianon, included cushy rooms for nesting and roosting. The multi-level dwelling also had a chandelier and a small library stocked with books on gardening and raising chickens.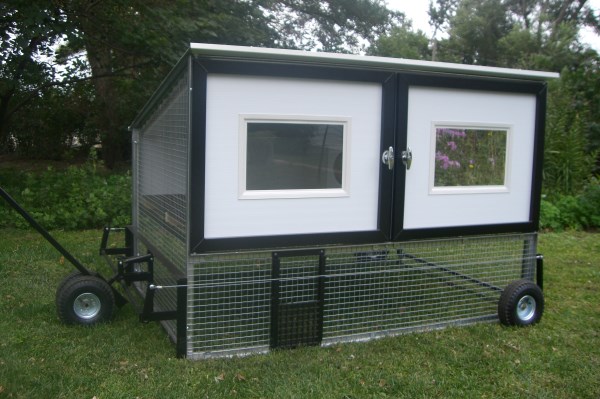 Famous daughter and former reality show star Nicole Richie has a coop in her Beverly Hills backyard that is modeled after her home. She says, "We did a miniature version of my own house in terms of color and style. I wanted one color palette throughout."