1

The Secret Service agents who are being investigated for taking secret selfies with Trump's grandson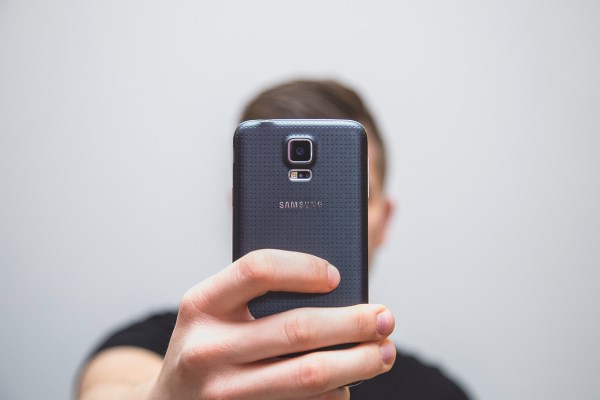 Two U.S. Secret Service agents are under investigation for taking photos of themselves with President Donald Trump's sleeping 8-year-old grandson.
The agents were assigned to protect Donald Trump III while driving him from Westchester County, New York where the president's family has an estate, to Manhattan. He was asleep in the car, woke to the agents taking selfies, and freaked out.
The organization is investigating and "is aware of a matter involving two of our agents and one of our protectees. Our Office of Professional Responsibility will always thoroughly review a matter to determine the facts and to ensure proper, long-standing protocols and procedures are followed."
2

The man who claims to have dodged the Secret Service for a selfie in Trump's Mar-a-Lago study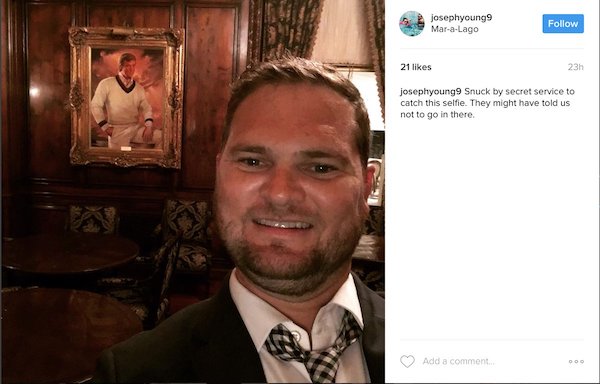 "Snuck by secret service to catch this selfie. They might have told us not to go in there," read the Instagram post of Mar-a-Lago guest Joseph Young, which was accompanied by a photo of him smiling in the Donald's study.
The Secret Service disputes the account, saying the reports are false and that "no one got past the Secret Service."
Still, what happened is unclear. Another guest, Frank Vigilante, posted a photo of himself and his mother in front of the same portrait, which could be seen to support Secret Service's claims, but could just as easily be proof of further evidence of a hole in security at the "Winter White House."
3

The actress whose secret selfie got her kicked out of a museum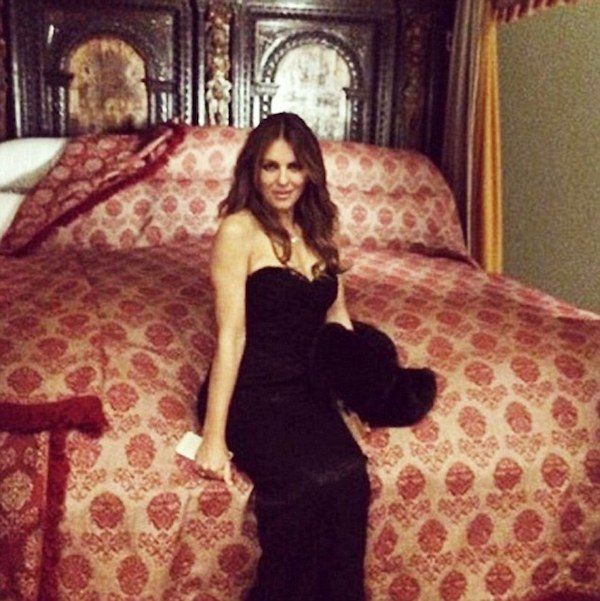 Actress Liz Hurley was escorted out of London's Victoria & Albert Museum for taking a selfie on the priceless, 16th century Great Bed of Ware.
Hurley triggered an alarm when she sat on the 10-foot wide mattress to capture that perfect shot. "As we were leaving, Liz and I wanted to take a quick selfie on this really old bed," her friend, shoe designer Patrick Cox, said. "The alarm went off, and all these security guards came and escorted us out of the building. It was very funny."
The V&A has a strict "no touching" rule—dirt and oil from the skin onto an object's surface can degrade old and fragile objects.
4

Voting booth selfies have become trendy but may be illegal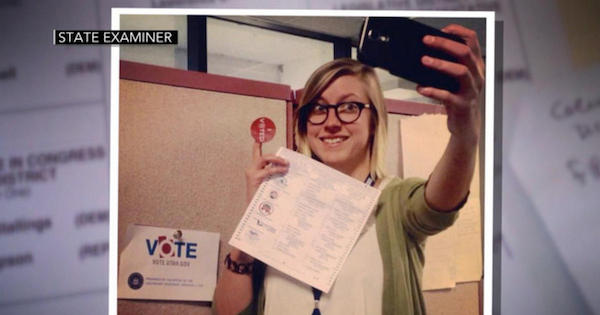 During the 2016 U.S. election, ballot selfies were all the rage. There's one problem with that, however—in some states, they're illegal.
There are about 20 states, plus the District of Columbia, where showing yourself off in the election booth with a finished ballot and sharing it on social media is acceptable. But it's not permitted, or the rules are unclear, in the rest of the U.S. While some states have penalties, including New York and Illinois, the bans on photo taking in the booth have rarely been enforced.
Pop singer Justin Timberlake posted a photo of himself on Instagram at a voting booth in Memphis, Tennessee. He hoped to encourage his fans to vote, but was he breaking the law? Tennessee bans voters from taking photos or videos while they're voting. He took the picture down and wasn't formally charged. The maximum sentences for violating this law are a 30-day prison sentence and $50 fine. Know before you go!
5

The app that takes a "theftie" of the person who stole your phone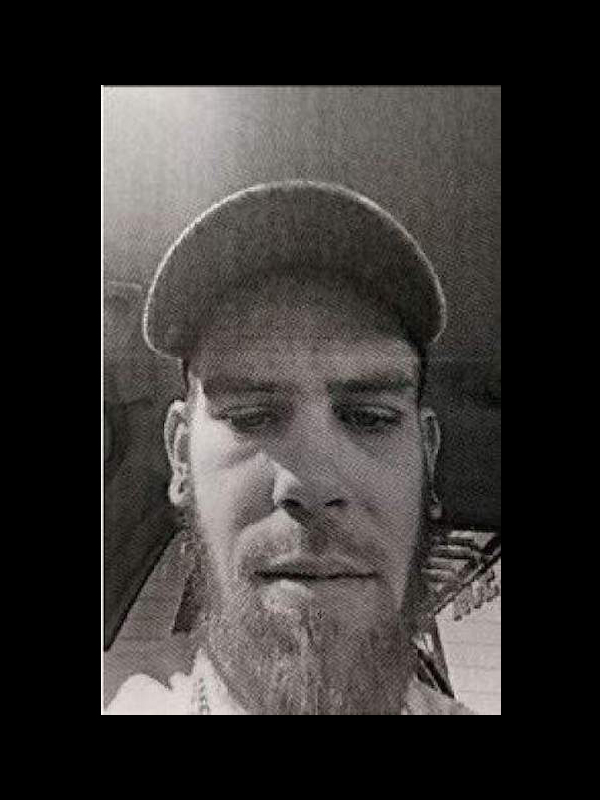 Above is a selfie this thief never took—knowingly. A security app installed on a cell phone that was reported stolen at a Kentucky Fried Chicken in Tampa, Florida captured the secret image of the man who may have taken it.
The victim told deputies his Samsung Galaxy S7 phone has an app (likely called Lookout) installed that triggers the front-facing camera to take a photo whenever a user has a failed attempt to unlock the phone's operating system. The app then sends the shot to the phone's original owner.
6

The pageant contestant whose selfie in a restricted area led to her detention by the U.S. government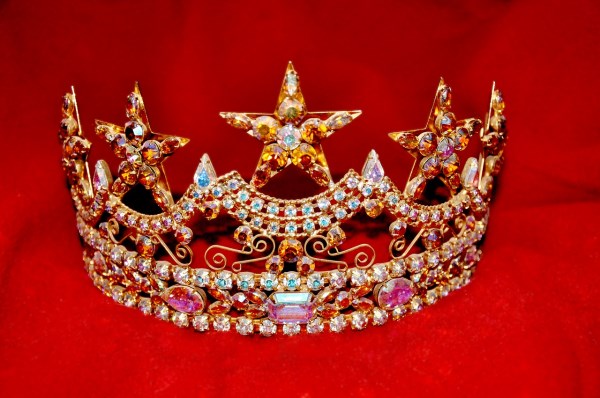 In 2016, this pageant contestant landed herself in hot water by taking a clandestine selfie in a restricted airport area.
Lilliana Matte, a 17-year-old candidate for Miss Brazil, was heading home when she was arrested after taking the selfie in an off-limits area of Opa-Locka Executive Airport in Miami. She was immediately detained and taken to a juvenile institution in the state of Illinois, with no access to her belongings, and limited communication with her family. She was released to her family eighteen days later, after which she returned home.
7

A Playboy Playmate's selfie lands her in court
Dani Mathers, Playboy's Playmate of the Year 2015, faces unrelenting criticism and possible jail time after cruelly taking a selfie with a naked, unsuspecting woman showering at her gym and mocking the woman's body.
"If I can't unsee this then you can't either," she captioned the photo which was posted to social media. A wave of condemnation led her to apologize and delete the image, excusing the gross violation of privacy as a technical snafu. Los Angeles City Attorney Mike Feurer decided to prosecute Mathers for "invasion of privacy," a misdemeanor crime that could land her in jail for six months.
8

The mom whose private attempt at a peace sign selfie went viral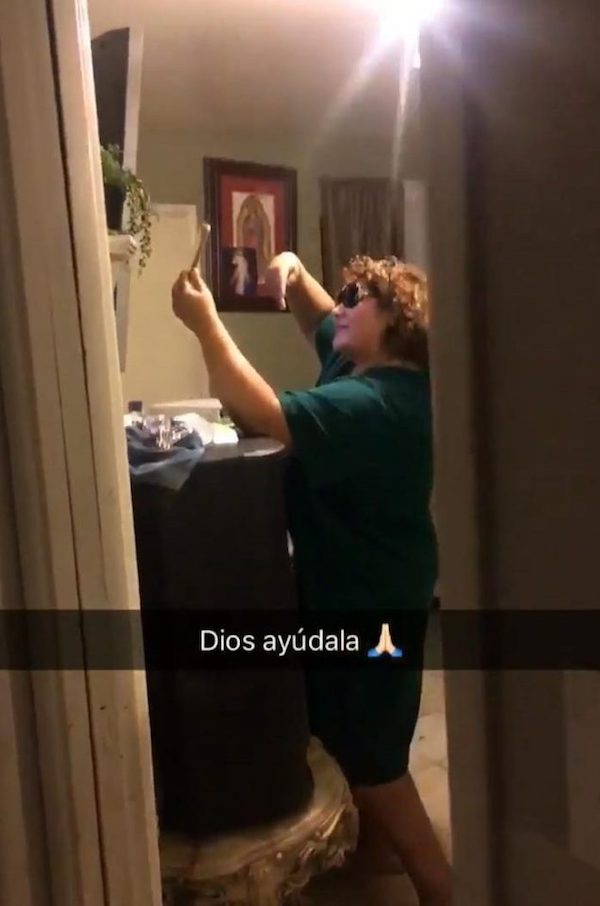 A woman enjoying a private selfie moment went viral after she was hilariously caught trying to get the perfect shot.
Itati Lopez posted a video of her mom (Silvia) to Twitter as she attempted to capture the perfect peace sign while donning sunglasses. She was clearly mortified when it was discovered she was being filmed, but there's no word as whether or not she ever captured and posted a selfie for posterity.