1

Horror Movie Piñatas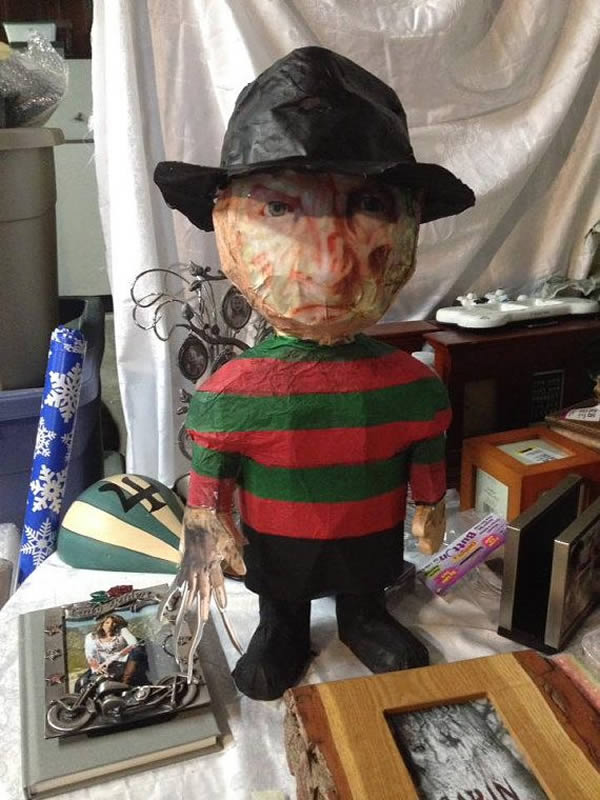 Etsy seller Sam Kaleal at Hang Me Official create scary horror movie piñatas, but you likely won't see them at kid's parties. For one thing, they are too creepy, and they are pretty near works of art that you wouldn't want to destroy.
2

Donald Trump Piñata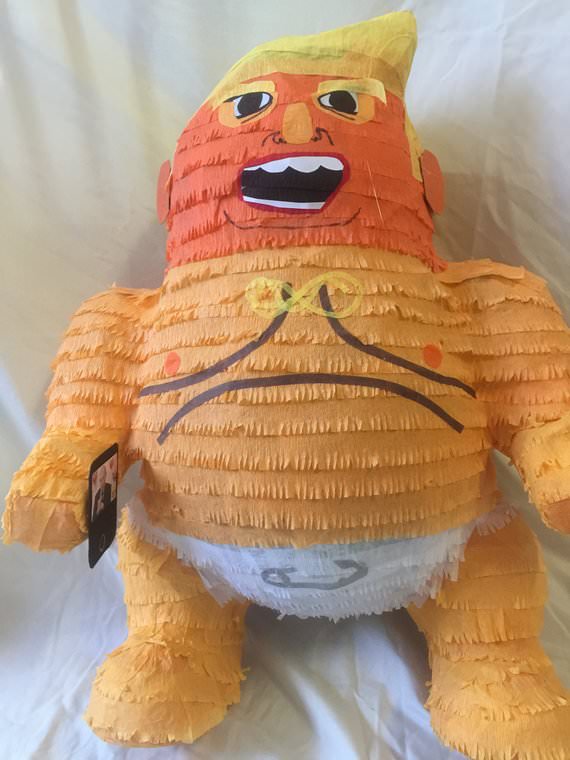 Mexicans have found a way to hit back at Donald Trump—literally. Piñatas, bearing Trump's likeness with "a flange of blonde hair and a big mouth," have hit store shelves in Mexico and are proving popular with customers eager to protest against the new president.
Trump's comments declaring that Mexico was bringing "drugs, crime, and rapists" to the United States prompted piñata maker Dalton Ramirez to design a creation bearing Trump's visage. The candy-filled sculpture retails for about $40, and Ramirez says it has been flying off store shelves.
3

Kim Kardashian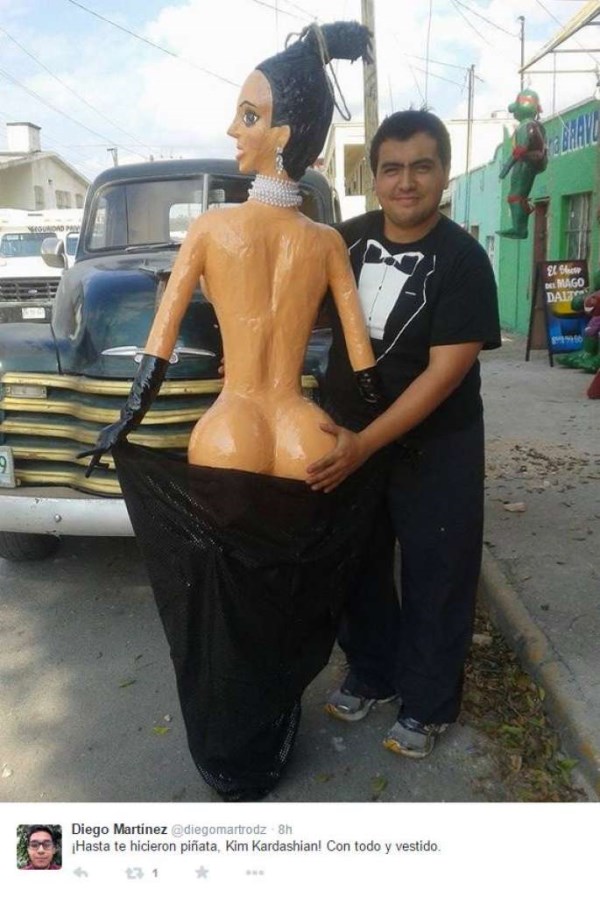 She might not have broken the Internet, but you can break Kim Kardashian for candy if you hop over to Mexico. Piñateria Ramirez in Reynosa, Tamaulipas—the same company responsible for Trump's piñata—made headlines in 2014 for its piñata of Kardashian's infamous "Break The Internet" pose from Paper magazine's November issue.
Photos on Facebook and Twitter show the piñata before presumably getting destroyed by people still angry and confused about Kardashian's fame.
4

World's Largest Pinata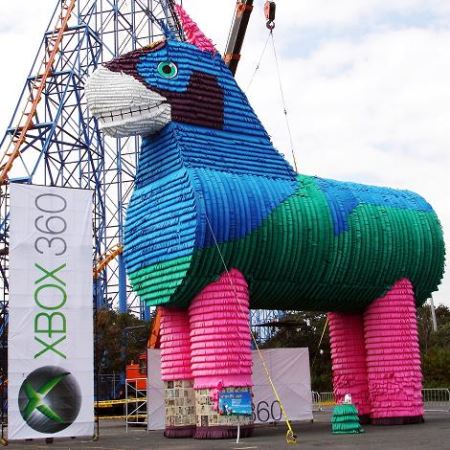 The world's largest piñata was constructed in 2008 in Philadelphia and broke a Guinness World's Record. It was 94 feet long, 24 feet wide, 60 feet high, and was stuffed with 8,000 pounds of candy. A wrecking ball was used to crack it open.
5

Piñata Rug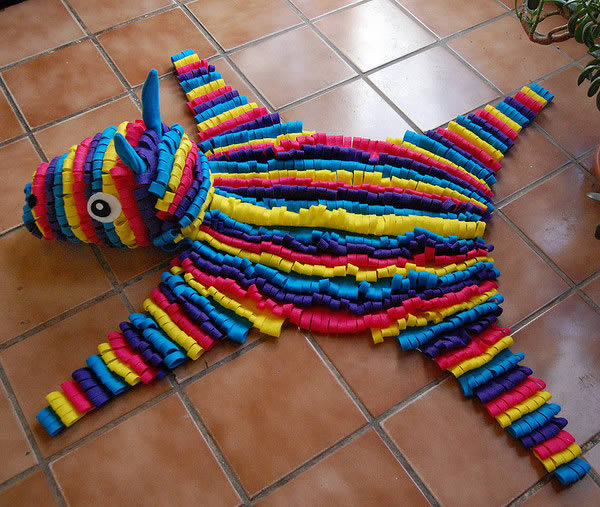 What happens to a piñata after it gets smashed? This donkey rug gives you a pretty good idea. This weird, but lovable, decorative item is sure to brighten your heart and spruce up your home. The colorful handmade floor covering is crafted from felt, cotton, and fiberfill and measures approximately three feet long and can fit in virtually any room.
6

Baby Seal Piñata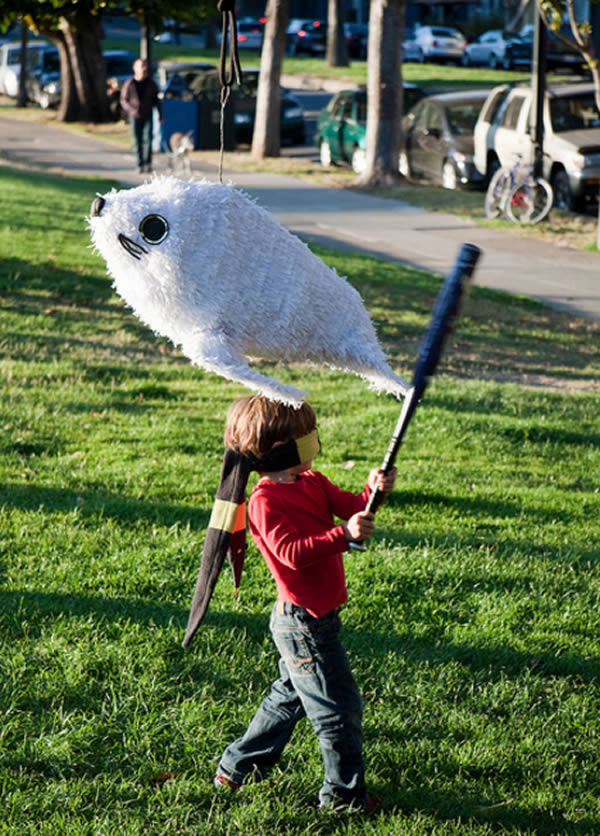 What kind of twisted mind came up with a baby harp seal as a piñata for kids to whack? It's OK to laugh—it's just a paper mâché craft piece filled with blood-red candies ready to spill out when the evil deed is done.
7

Wedding Cake Piñata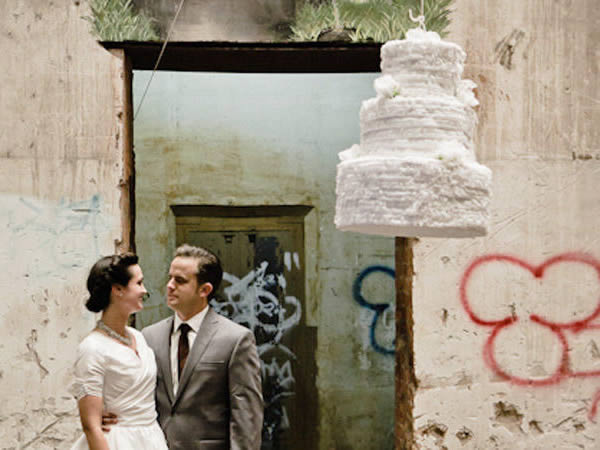 A traditional wedding cake can fit in with any décor, but what about a wedding cake piñata? It will definitely grab your guest's attention!
8

Piñata Art Installation
Life is a party and that's a good thing, unless you are the celebration's piñata! This crazy creation was exhibited at Pehrspace in Los Angeles in 2008.
9

Google Piñata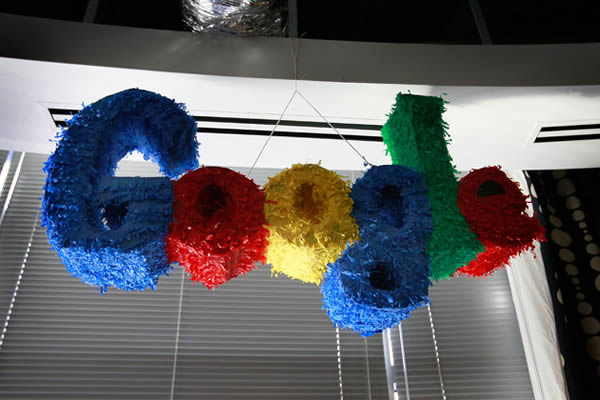 In 2013, Google celebrated its 15th birthday with an interactive doodle based on a piñata. Someone went ahead and created a real one (above) for the celebration too.
10

Piñata Proctology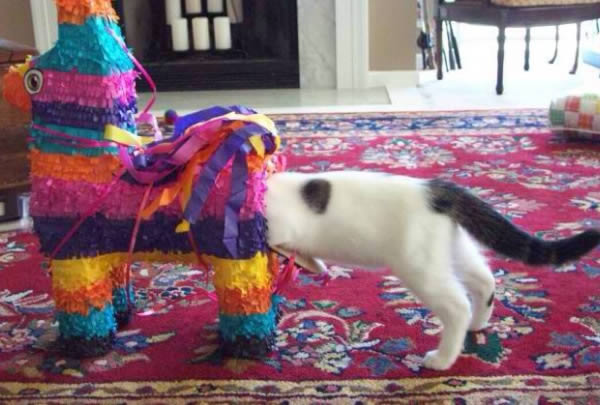 This piñata was alarmed, to say the least.