Because whoever said they have "too much" time to relax?
This article looks at some of the most interesting ways that we as a human race are able to relax. These are relaxation techniques that may not work for us all but will be interesting to try, nonetheless.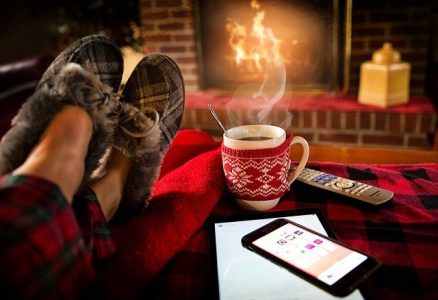 Running or rowing
The repetitive actions and continuous motion of both running or rowing, preferably on an indoor machine, provides for some of the best relaxation that's possible. The trick to making this type of exercise relaxing is to get to a physical level of fitness that enables you to do the minimum workouts without any exertion. The repetitive movement without overexertion means that you are able to find a rhythm and simply relax into the process. Admittedly it's mainly rowing that has been noted as the great stress reliever and a means to meditate, but no matter how odd it sounds, running on an indoor machine will work in exactly the same way to relax your mind and soul. The last piece of advice is to ensure that you are not on a hard surface, or this will cause damage to joints and will not make for a relaxing exercise session
Gaming and slots
Playing a game that you are familiar with and you know is a great way to just zone out and play the game. Furthermore, it's even more odd or phenomenal that with all the music and the motion and action, playing slots is still a proven way to relax. Once again, it's mainly about the repetitive process and familiar routines that make it relaxing. It's even more so relaxing if you're simply playing the demos or for free like you can at Jackpot City, so there's no chance or stress related to breaking the bank.
Reading
Although there is the need to focus on the words on the page in front of you, for many people, the process of reading provides an escape and a great way to relax the mind. By fully immersing yourself in the literary world of the book, you are able to both relax the muscles, lower the heart rate, and as such, relieve stress. The research shows that you only need 30 mins of this a day to fully relax the mind and body. The best type of reading is fiction as it can fully engage the mind and imagination, allowing you to fully zone out. It's the fact that the brain is able to fully focus on the written word and then creates a series of thoughts and mental pictures which totally engage the imagination, leaving no space for anything else. Reading is a stress reliever of note and can be used anywhere and at any time as long as you have the words and a backlight.
The odd ways to relax, as mentioned in this article, are indeed a little strange but true. There may be an intense activity involved and even a raised heart rate if you're rowing or running, but the level of relaxation is akin to a considerable rest.