Or not, I guess this guy didn't. 
We get it, if you have to go, you have to go, you have to go. But do you have to pee in and on everything?
This guy did, or so it seems. Pennsylvania police are asking the public for help in apprehending a man who urinated all over a Starbucks inside of a Target. 
He was at the Manheim Township before he fled the scene. The incident took place last Saturday when the man walked "behind the counter of the employee section, and urinated into a sink and onto several pieces of merchandise."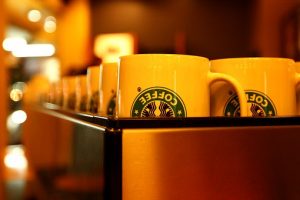 The Manheim Township's Police Department confirmed to Fox News that the merchandise included was several boxes of cups and coffee filters. Yuck.
The suspect fled the scene but not without notice. He was caught on camera. 
A photo of the man was shared by authorities and asked to "note the wet spot observable on the male's shorts."
As of yesterday, the suspect has yet to have been positively identified, though there were several tips that came in.  As awful as the actions of this male were, it wasn't the first time there was a peeing issue this year.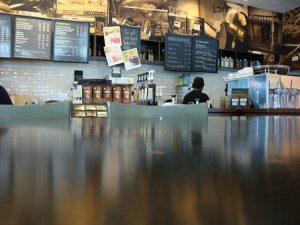 In July, there was a Florida woman who was arrested for allegedly spitting and touching the wares at an ice cream shop before she then peed into the bucket. As if that wasn't enough, she was later seen urinating on potatoes at a Walmart in Pennsylvania, though she did turn herself in. 
If you have any information about the male in the Starbucks, please contact the Manheim Township Police Department at 717-569-6401 or submit a tip via the police department's Crime Watch webpage.
Want to tell your strange story?
Tell us about it
and it could be featured on Oddee. You can remain fully anonymous.