Showing your customers just how much you care for and value them will benefit your business in a range of different ways. By showing your customers, you care about them; you are increasing your brand loyalty by building deeper and more meaningful relationships with customers. Since loyal customers spend, on average, five times more per purchase than a first-time customer, building a base of loyal customers can be hugely beneficial to your long-term business growth.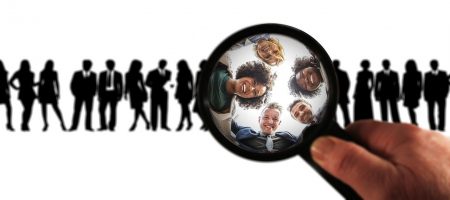 1. Offer Promotional Items
Offering your customers free merchandise, like promotional water bottles, is a great way to show them that you care and value them. By offering your customers a free item, you are, essentially, rewarding them, which is used to make them feel appreciated.
Not only will offering your customers a free promotional item help them to feel more valued, but it can also act as a powerful marketing tool. Customers who receive high-quality promotional items are likely to use this item for some time. This means that your promotional item can act as an authentic marketing tool.
2. Provide High-Quality Customer Service
The level of customer service that you provide will have a huge impact on the way that a customer feels about your business. If a customer experiences high-quality customer service from a representative that shows they care about the customer's concerns and will do all they can to rectify this, a customer will automatically feel more cared for.
Studies have found that customers who receive high-quality customer service tell, on average, five other people about the experience. This means that showing your customers you care about them by providing high-quality customer service can also help you to build brand awareness.
3. Be Transparent
Being transparent with your customers is another way to show that you value your clients as individuals and want to build an authentic relationship with them. For example, you could show transparency with your customer data collection practices and offer customers the ability to personalize what data they share with your business. This will show customers you value them as more than just a commodity.
Transparency is much more than a business buzzword; it is a value that all businesses operating today should live by. Make sure to show your customers respect by being as transparent as possible with them at all times.
4. Act on Feedback
As a business, you cannot be expected to get everything right every moment of the day. When it comes to showing customers you care about them, it is vitally important that you act on the feedback that you have been given.
It can be difficult to act on feedback if you are not in the habit of it, but it is actually a practice that will benefit both your business and your customers. You should start by having a comprehensive policy for collecting customer feedback. Once you have organized the collection of feedback, you will then need to take action. It is important to remember that the changes you make, based on feedback, are vital for stimulating business growth. It helps you provide the very best customer experience.