Robots are the future. In the next few years, they'll be everywhere, from grocery stores to schools and places of work. Buying a robot will be easier and cheaper than it is now.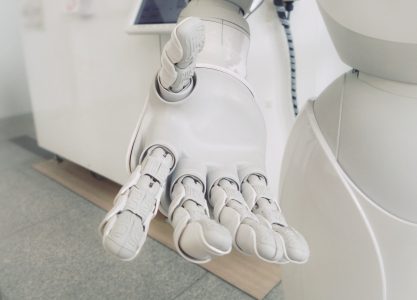 Even though technology may have a long way to go, there are lots of amazing robots that will wow you. Here are a few strange robots that you didn't know existed.
1.    Octavia
Octavia's robot belongs to the United States Naval Research Laboratory. It is a creepy humanoid machine that will wow and spook you at the time. Its facial features are humanly, and it was made to interact with humans. Its face is expressive, and hands are dexterous.
Being a firefighting robot, Octavia works with engineers in testing different technologies on behalf of the United States Naval fleet. In the future, it may be able to recognize gestures and understand people when they speak. Engineers will soon be able to use it to track people. Scientists may be able to use Octavia alongside human workers. At the moment, Octavia can put out fires with human help.
According to its creators, Octavia's favorite author is the science fiction writer Octavia E. Butler. It has two brothers- Isaac and Lucas. The robot has a few cousins, including Cindy at Tufts University and Nexi at MIT.
2.    Trading Robot: Forex Fury
One of the best things about this robot is that it gives traders real-time automated results. The winning track record stands at an impressive 93 percent, and it keeps getting better over time. Many refer to it as the best trading robot.
The robot has a responsive support team, helpful walkthrough and analysis videos, and highly profitable settings. It is suitable for traders of all skill levels.
Once the trader has been installed into your trading account, it works by monitoring the markets. It automatically places trades for you when appropriate and closes them depending on settings. Even though it does a good job, you can intervene manually.
3.    Kurata Robot
This Japanese-built robot is amazing. Standing at the height of 13 feet, its presence is dominant. As with many things in the robotics world, truth is stranger than fiction. The Kurata robot can easily pass for one of the make-believe props in popular movies. It is the first giant boarding robot in the world.
The robot, created by Suidobashi Heavy Industry, has arms equipped with 'rocket launchers' and 'machine guns.' Even though they are actually fireworks and BB Guns, they are still dangerous.
It is possible to pilot this massive humanoid machine from the cockpit in the robot. Smartphones can also be used to control them remotely. The custom-built machines are available for purchase.
The creator of the robot, Kurata, was inspired by mecha, often featured in anime. He watched a lot of anime as a child and hoped that there would be giant robots in the future. However, he soon realized that people were only creating small robots. He decided to create his own.
4.    Telenoid R1
This is one of the creepiest robots ever made. It is almost featureless, and its minimalistic design makes it look young and old, male and female, at the same. It looks like something that would eat human soul. The robot mimics the facial expressions of a faraway person
The robot, created by the Japanese roboticist Hiroshi Ishiguro. It is about 80cm tall, and it weighs 5kg. It operates on Android, is remote-controlled, and is made from silicone rubber.
The main role of this robot is to transmit audio and movement. It makes it easy to relay messages through long distances. The goal is to make the user feel like they are communicating with an acquaintance that is far away. There are microphones and cameras that capture the operator's movements and voice. They are then projected to the user.
5.    Nao Robot
The French company Aldebaran Robotics created this robot. It is a programmable and autonomous bot with interactive abilities. It has cutting-edge audio, vision, and motion abilities. The Nao can recognize faces and objects, understand and express emotions, and walk on various surfaces. It can also react to voice and touch commands. One of the most impressive things about the robot is that it can do the Gangnam Style dance.
The development of this robot started in 2004. By 2007, Nao had replaced Aibo, the robot dog, and was used in the RoboCup Standard Platform League. The SPL is a popular robot soccer competition. Since then, a few versions of the robot have been designed. The Nao Academics Edition, for example, was created to help with learning processes in labs and universities.
6.    Knightscope K5
The Knightscope K5 is an outdoor machine that can run 24/7. It has recharge itself without human intervention and is most appropriate for securing big outdoor spaces. It works with the Knightscope Security Operations Center browser-based interface and human eyes. As a result, the robot offers unmatched security.
A lot of real-time data is used to promote security at work, schools, and public areas. Knightscope covers you all the time. The level of security offered by this robot is what makes it unusual. It makes it possible to monitor outdoor calls with precision from whenever you are.
7.    The Guardian GT
This robot is spectacular. It looks like something out of a Hollywood blockbuster set. With its huge arms, it is perfect for lifting heavy items on construction sites. The robot can bench press 1,000 lbs. It works by combining the ability of humans to operate in unstructured environments with the stamina, strength, and precision of robots.
The robot can help humans achieve more in the workplace. It makes it possible to save labor costs on tasks like welding, joining, and heavy lifting. It adds leverage to the ability of human beings.
Even though it is physically imposing, the robot has a unique control system. The operator wears little arms that make it possible to work the robot like a puppet. The movements feel natural as The Guardian's arms are scaled perfectly.