The finance industry can be cutthroat, but it also promises ambitious individuals the opportunity to revel in great success should they be willing to put the work in. Unfortunately, an estimated 50% of all professionals who graduate with a degree in finance or business find it challenging to land a job relevant to their studies and their skills.
If you would like to ensure that your path to success within the finance sector is a smooth one, here are some tips on making your mark.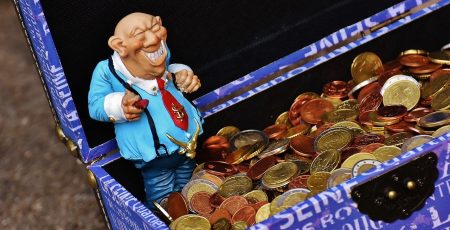 Select the Right Degree
You probably think that in order to break into this industry, you need to obtain a bachelor's degree in Economics and Finance, or something similar. However, this is not the case. Another option to consider, especially if you want to open up a higher number of job prospects following your graduation, is a degree in data or business analytics.
Becoming a data analyst means that you would have the chance to work within the finance industry as a person who gathers and prepares data, analyzes it, and reports back regarding the findings. A host of sectors rely on data analysts to provide them with helpful insights so as to improve their product and service offering, impress their consumers, and remain one step ahead of their competitors. Most financial data analysts fill roles including that of risk analyst, fraud analyst, credit analyst, and investment analyst, to name a few.
The analytics career path is extremely diverse, and you could opt to work in the finance industry, as well as in marketing, technology, IT, sales, insurance, media, and more.
If, on the other hand, you do opt to pursue a business degree, your work opportunities would be limited to remaining in the finance and business sectors – not that that would be a negative outcome if that is where you want to be, after all! Possible roles would include investment banker, stockbroker, financial advisor, portfolio manager, etc.
Seek Knowledge Outside of the Classroom
While you are likely to learn everything that you need to know in order to excel in the realm of finance within the classroom or lecture hall (or in online lectures if you decide to study towards a degree online), it is important to seek knowledge beyond the confines of your college.
For example, find someone who works in finance and ask them to mentor you while you study. You will have the chance to get an insider's perspective on how to succeed and what steps to take to make a lasting impression on your superiors so that you are first in line for that promotion.
Along with finding and building a strong relationship with a finance professional, you should also make a habit of keeping a close eye on the stock market, paging through the Wall Street Journal, and following emerging economic trends.
After all, keeping up with your coursework will put you on par with your peers – it is the extra knowledge and skills that you obtain outside of the classroom that will set you apart from them!
Start Networking from the Start
As with most vocations, networking is a key factor to success within the finance industry. The great news is that most colleges offer students the chance to network and build valuable connections by notifying them of important industry-related events and often hosting some of their own. In order to make the most of these opportunities, try to focus on fostering sincere relationships with finance experts in a variety of different roles, rather than trying to scope out those who you think could help to boost your career in the future. Never underestimate an individual business acquaintance's potential to help you take those next steps soon after graduating!
Of course, do not forget that many of your college friends will be venturing into the same industry as you, so do your best to keep in touch and nurture positive, mutually beneficial relationships.
Develop Your Soft Skills
So, you know your way around data and finance – but are your communication and time management skills at an appropriate level to help you stand out? Soft skills are just as important as those learned throughout your chosen course or program. Along with communication and time management skills, you should strive to improve your critical thinking, leadership, and public speaking skills, too. All of these will come together to assist in molding you into a formidable finance expert with a very bright future indeed.
You now know how to make your mark both before and after graduating from college. There is nothing stopping you from excelling in your finance career and living your dreams!