Getting famous on Instagram is probably one thing that every person wants in today's period. If you are already famous from other channels like TikTok, YouTube, Facebook, you won't need to work hard on getting 1,000+ followers. If you aren't famous, you might need to work a little harder or even spend a little money and buy Instagram followers. Not just Instagram, other social media channels like YouTube, Facebook also have paid followers. There are various websites where you will be able to pay the calculated amount and get your followers increased very soon.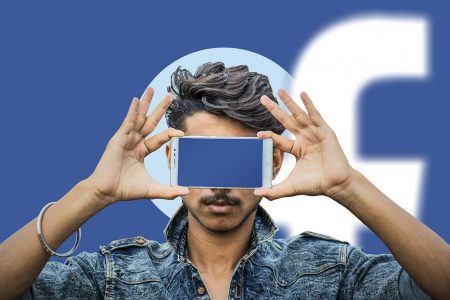 You will get a lot of good deals on these websites, and if you are willing to spend such amount and have a decent budget, definitely go forward with it.
What are Other Ways to Increase Your Following?
Target Audience
Always search for your target audience as per the type of content you are wanting to portray to your audience. There are some good sites like Insights, that will help you analyse the type of people including gender, their preferences, taste, likes and dislikes and let you decide. Also, on the basis of the demographics and the preferred age group, you will get an apt response for the type of followers you need for your profile.
Entertaining Content
Instagram is a place where people would dwell on your profile often if you have an entertaining content as well as engaging. The audience prefers a profile if the posts are relatable or funny or intense or a mixture. Try to include such content and you will see a potential increase in the attention as well as the following on your page.
Hashtags
Hashtags are the new trend started from Twitter and found its way to all the social media sites. They actually help you increase your target audience, with the help of increasing search options. When you use a hashtag in relation to your post, you are actually increasing the interested people searching for the content. This will in turn help you score more followers as people will be more interested to see further content you have to post.
Images & Videos
Take care to post only clear images and videos. Once you post blurred content, people will surely start losing their interest, which will ultimately make you lose followers. For a successful page, you need to make sure that the content is high resolution for clear interpretation and for better response.
Not just plain images or videos, use various features provided by the app like boomerang, slow Mo, Instagram live, rewind, Superzoom, etc. to keep engaging the audience.
Communication with Your Audience
When you start gaining followers, make sure to keep increasing them rather than being at the same place or even worse, losing them. Try communicating with them through comments or DM's or maybe Instagram live. Use such features to keep your follower loyalty till the end and you will definitely see some change in the number in the near future.
Story Highlights
If you are a regular poster and want to engage new audience regularly, try adding story highlights to your profile. This way you can keep your audience updated regularly and the new audience engaged with the content.
When you update a story, you will find an option as story highlight. If you think that it is worth keeping for more than 24 hours, save it as a highlight, that will be shown as a small icon to browse through on your profile. When a new follower will watch that particular highlight and finds it to be interesting, he or she might actually start following you and even share it with their friends and family. This will ultimately increase the number of your followers.
Profile Bio
When you are making a new page and want to ensure more than, say, 1000 plus followers, the one thing they will see on your page is the bio. For them to actually be interested and keep looking on the page has to begin with an engaging bio. You can get inspired by your surroundings, or keep sharing links to some interesting quizzes, arts, links so as to keep the followers busy. The cooler your bio is, the more chances you will gain to increase the target audience.
Timing Ability
There is always a particular time, when audience visitors are the highest as well as lowest. You have to figure out that particular time slot to post the most engaging and interesting posts so that your viewership can increase. Now these audience members will want to share such cool posts with their friends or family and if they also like your content, they might want to follow you back, thereby increasing your followers.
Conclusion
These were some of the non-monetary ways by which you can try and keep increasing your followers. Though these methods might now get you the desired number of followers very quickly. If you need to increase the number fast, then you might need to keep looking for buying them through various sites mentioned above and get your chance at them.