Organizing and arranging an event is never easy. The event planning industry has been gutted by last year's pandemic and its ensuing lockdowns. Thankfully, restrictions are quickly being lifted and the world is gradually returning back to normal. In the United Kingdom, public gatherings have been given the green light from June onwards. This means that fairs, festivals, and business seminars have all been given the go-ahead. This article will tell you to step by step how to always ensure that your event is professionally equipped and ready to amaze so that after June, you can ensure that your event is a hit.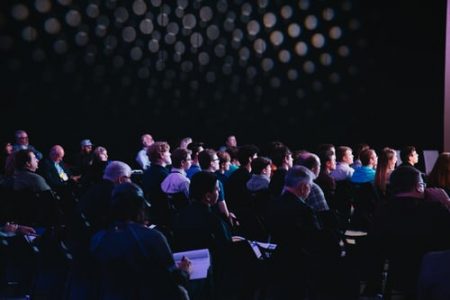 Work Out Your Goals and Objectives
When you are arranging or planning an event, it is always good to have your goals and objectives worked out from the very beginning. If your event's only objective is to make a profit, then work out how you will reach your financial targets. If you want to give exposure to a brand, then how will you market that brand through the event? Setting up an event without any goals or objectives is a bad idea. If your event has no objective, it is more likely to fail. If you have objectives in your head but are wrestling with how to achieve them, then you might want to consider hiring a professional event planner to do the work for you.
Plan a Budget
Every event needs a budget. If you do not work out a fixed budget, you risk exceeding what you can afford to spend and risk putting yourself in debt. For your event, work out the costs associated with every single area and draw a budget up for them. For example, how much are you willing to pay for catering? Work out a figure and then stick to it. With everything worked out individually, you can add it all together, and that will be your total budget. Experts recommend that you should make your event fit the budget and not the other way around. When you limit yourself to a specific figure, you are more likely to cut down and meet that figure.
Choose a Date
Choosing the right date for your event is very important. In the United Kingdom, things are once again returning to normal. People who were previously working from home are now returning to their offices again. Because of this, it is important to bear in mind that a lot of people are going to be overworked and exhausted. With this in mind, planning an event on a Monday evening might not be the best idea. Summer is fast approaching, which affords you plenty of sunny weekends to host your event on. You should also take into consideration other events that could be competition to yours. Scrutinize your prospective dates and pick one that your guests will be able to accommodate and that will not be threatened by competition.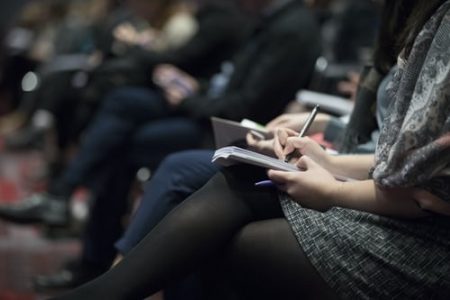 The Format of Your Event
Despite the UK's gradual return to normality, many people are still hosting their events online. You need to give a lot of thought to the format of your event. Will you host it in person or online? Most people are sick to death of being stuck indoors, so an in-person event is probably your best option. If you do host an event in person, be sure to uphold social distancing measures, and if necessary, have your event-goers wear masks and sanitize their hands.
Research Venues
If your event is going to go ahead in person, then the next step is to find the right venue. To choose the right venue, you need to first have a rough estimate of how many people will be in attendance. If you have not yet sent out invitations, then set a fixed number and do not allow any more people past that inside. At the moment, outdoor events are probably the best idea until social distancing measures have been done away with. Although, for more business-related and formal events an outdoor event might not be feasible, in which case you should take the number of people and social distance into consideration.
Catering Your Event
For most events, catering is an absolute necessity, even if it is just tea and biscuits. If your event is just offering tea and biscuits, then you do not need a particularly expensive caterer. If you will be serving hot food, however, then you might want to spend a little more on catering so that the food presented to your guests is satisfactory. To find a caterer, you can browse one of the thousands of online directories of caterers, or alternatively seek recommendations through friends and family. Be sure to read the reviews of a prospective caterer before you commit to hiring one.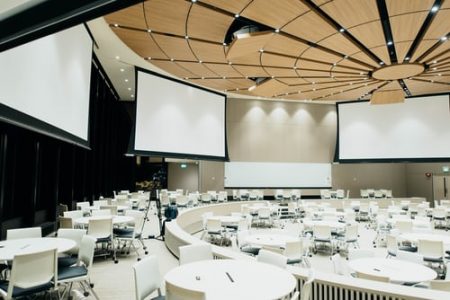 Research Speakers
Finding speakers or performers for your event is also very important. It is a good idea to also have backup speakers just in case your main speaker does not show up. If your event is music-based, then you need to carefully work out which acts you will be hiring, and how many acts you will need to keep the crowd busy. It is always good to have a speaker or performer warm up the crowd before the main act. Speakers and performers can cost a lot of money, so carefully research them before you commit to anything so that you know they are appropriate.
Event Sponsorship
If the event that you are hosting is large enough, then you might be able to find sponsorship for it. Sponsorship payments can pay for most of the event, then everything afterward is profit. Sponsorship is incredibly useful. Not only will they pay you, but the right sponsor can attract people to your event, especially if it is an event that is open to the public. Make sure that if you do get a sponsor, that they are related to your industry or the type of event that you are hosting.
Commit to a Venue
Once you have found caterers, speakers, and potentially a sponsor, then you can commit to a venue. A lot of event planners book their venue far too early on in the planning process and wind up having to cancel or reschedule. It is always a good idea to get the ball rolling in other areas of your event before you book your venue. When you have more or less everything arranged or ready, then book your venue and set a specific date for your event.
Open a Website or Social Media Page
Once you have arranged a venue, you can open a website or a social media page for your event. At this early stage, you do not need to provide too much information regarding the event. Give a rough outline of what the event is, and as the event progresses, you can begin adding more information to the page or website. With that said, you do not want to appear cryptic. If you have any guaranteed speakers at this stage, then you can put their names down. You should also mention that there will be catering (if there will) and what activities will be taking place. This is your opportunity to present your event to people and hook them from early on. This will allow other people to spread the word and bring new people into the event.
Finalize and Book Speakers
When you have committed yourself to a venue and have paid for it, you can formally book your speakers and finalize everything. By this stage, you should have hopefully found the perfect speakers or acts for your event and should know a lot about them. Before you finalize and book them, don't hesitate to interview them. It's good to know as much as you can about a performer or speaker before you hire them. You should also work out a suitable payment arrangement. Most event planners pay half first, then half after.
Arrange Equipment
With your speakers and venue finalized, you can move onto booking and arranging equipment. Many business-related events in the United Kingdom take place in London. With this in mind, you might want to research event equipment hire in London or in the South East. The deputy mayor of London, Rajesh Agrawal, recently said that the event industry was 'absolutely critical to London's economic health. This is because it is a cosmopolitan city that attracts business people from all over the world. When you hire equipment, you want the assurance that it is all to the highest standard and insured. This is something you are more likely to find in England's capital than anywhere else in the country.
Additionally, you need to think about the type of equipment that you will need. For presentations and business seminars, you will need projectors, speakers, and microphones. You will need very similar equipment for a music-related event.
Begin Promoting Your Event
At this point, your event is ready to be promoted. How you choose to promote your event is entirely up to you. One of the best ways to promote events in the 21st century is through social media. Social media presents event planners with easy access to millions of people all at once. While you will not be having millions of people in attendance, it can't hurt marketing it to them! Social media influencers are a very popular way of promoting your event. Locally, you might also want to put up signs, posters, and banners advertising the date that your event is taking place. If it is a business seminar, then offer it to local businesses and companies. However, you choose to promote your event, do it effectively and professionally.
Create a Schedule
With everything arranged and organized, you can create an agenda and schedule for your event. Work out what time there will be food, what time your speakers will speak, and when people will be free to mix. Drawing your agenda up is a very important stage of event planning. Without an agenda or schedule, your event will be all over the place, and you are more likely to lose your guest's interest. Work out your agenda carefully and be sure to offer lots of breaks in between speakers so that people have the opportunity to mingle, go to the bathroom, and phone their loved ones.
Set Up Your Equipment
With the day of your event approaching, you will want to set up all of your equipment (usually 24-48hr in advance). Setting your equipment up early and testing all of it will allow you to quickly resolve any issues that there may be with any of it. You will also want to have your speakers come in if possible and rehearse. Having everything meticulously arranged reduces the chances that anything will go wrong on the day of the event. It is important to do all of this, more so if the people in attendance are paying for their tickets. If the event is not satisfactory, you are likely to have a lot of people demanding their money back.
Preparation On the Day
On the day of your event, it is good to arrive early. This will allow you to finalize everything and ensure that there will be no problems. If your caterers will be preparing everything on-site, then you will want to let them into the building early. If they will be preparing it elsewhere, which is more common, then they still might want to come in and set everything up. For tea and biscuits, it is a good idea to have a table of them already prepared by the time your guests arrive.
Monitoring Your Event
When the event is taking place, you will ideally want to have a person monitoring your event and equipment to ensure that nothing goes wrong during the event. Unexpected accidents can happen and can ruin events. Have somebody present who can make sure that nothing goes awry.
Setting up an event can be incredibly stressful, and without proper planning, your event can be disastrous. With the suggestions made in this article, you should be able to properly plan and organize your event. Carefully arrange everything and do not take any shortcuts. Thank you for reading and good luck!