When your home needs serious foundation repair, then you have to seek professional help from professionals. As soon as you search for the best foundation repair experts, tons of options will pop up. Now the question is how to hire the best one for doing a job that requires a good amount of investment from your side. Here is how you can handle this task.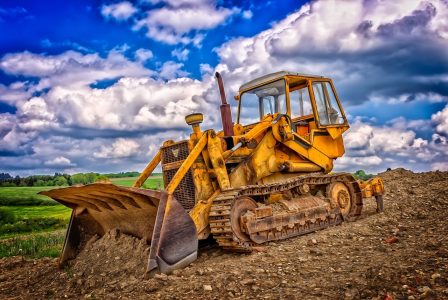 Know the Basic of Foundation Repair
Before you start assessing the knowledge and expertise of a foundation repair service provider, you must have a basic knowledge. Maybe it's your first time dealing with this problem. So, don't just tap on the market and start interviewing contractors. The best tip here is to collect some vital knowledge on the subject matter. 
For this purpose, start some research on a foundation problem you are facing. For example, if cracks on the wall are bothering you, try to learn about structural and non-structural cracks. Once you know about the problem, start research on its best possible solutions.
Once you are fully equipped with the knowledge, you are in a better position to assess foundation repair contractors nearby. You can ask them specific questions and base your choice on their answers.
Verify Insurance 
Accidents and injuries are unavoidable during structural repair tasks. Before you hire foundation experts, you should ask about their insurance coverage. They must have worker's compensation insurance and general liability coverage. If they don't, then any damage to a person or property during repair will become your liability. Are you ready to take that much burden? Don't believe what a contractor claims; ask him to show you a legal document as insurance proof.
Always Hire Licensed Employee
You need to hire foundation repair experts who are licensed. If they aren't, you should skip them and go with only licensed ones. You may wonder why. Well, a license is proof of their skill, knowledge, and experience. A professional first completes his education and passes certification exams to get a proper license. 
Having no license means a professional doesn't have the experience required to do this job. You may save money by hiring a non-licensed one, but you won't get the job done per industry standards. You might have to seek licensed help afterward when the problem re-appears. So, always take the correct route.
Check Reputation
Don't hire any foundation repair expert unless you know all about their reputation. People talk about their foundation repair experience online. They don't mind sharing posts about newly repaired areas on social media. So, what you need to do is to check their reviews, ratings, and testimonials. Ask for references and interview their references. 
Plan an Inspection
Ask the foundation repair company to inspect your home. Tell you what the problem is and how they plan to solve it. Once you have their solution plan and cost structure in your hand, it's easy to know what kind of company you are dealing with. Some companies overcharge while other companies manipulate. You only need to hire a company that is transparent and reliable.