The internet is full of comedic content, but so often blogs don't need to create anything to make others laugh. All they have to do is cull material from real life, including from real estate listings.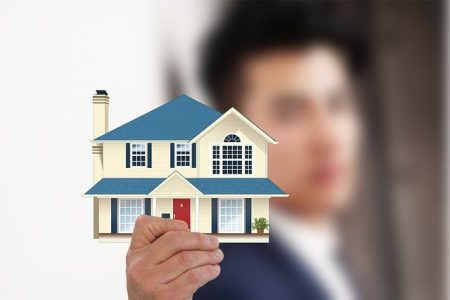 In fact, pictures of homes that are both terrible and terribly funny are among the most popular posts today. Still, when we look at the horrible and hilarious images of homes, they can quickly be split into two groups: properties are unredeemable and those that are just staged badly. 
What can we learn by looking at compilations of real estate listings gone wrong? While some don't include any lesson to speak of, others can help us better understand the art of staging, resulting in more homes that are ready to sell rather than ready to entertain the public.
Keep It Generic
When real estate agents recommend that homeowners make their properties more generic in advance of showings, they usually mean that you should paint the walls a neutral color and avoid keeping too many personal knickknacks around. 
Then again, the majority of real estate agents never encounter a kitchen entirely decked out in Mickey Mouse or with portraits of Renaissance angels on the ceiling. Unfortunately, when it comes to people who have that degree of passion for a particular aesthetic, a gentle recommendation that the owners make the space less personal may not mean much.
Call On Professionals
Any real estate professional will tell you that when potential buyers are viewing a property, first impressions matter, and in this day and age, that first impression often happens when they view photos of the property online. Given the importance of these photos, then, it's important that they look their best – and this is where people get into trouble. 
By trying to manage the process themselves, homeowners end up with pictures where they appear in the mirror, selfie-style shots of rooms, and other awkward angles. Let a professional handle the staging and photography for your listing. Most agents have a service they recommend or typically use for this process.
Make Sure It's Real
You may not know this, but one of the growing trends in real estate "photography" isn't quite photography at all. Rather, some agents choose to virtually stage rooms, taking a basically blank canvas and adding details to it. 
In theory, this seems like a fairly good idea since the items on the wall or counter in staging photos don't come with the property, but the results are often bizarre – think, an outsized hunk of cheese on a cutting board or furniture so artificial looking it would be out of place in a video game, never mind real life.
Relative to some of the more bizarre, but real photos, virtual staging may provide the most important lesson of all for the modern homeowner and real estate agent, namely that it's worth the money and effort to actually stage properties that are for sale. While it's more involved than fussing with a photo of an empty room on Photoshop, proper staging tells potential buyers much more about the home and offers a much better first impression than these photographic fictions.
Staging and photographing properties is challenging and in the majority of cases, it's best left to the professionals. Trying to stage and photograph your own property or, sometimes even worse, artificially stage it may just turn your home into a laughing stock online, rather than helping it sell to the highest bidder.