Literally, this Texas kid just won best mullet in the country in the kids category.
Mullets have been quite the hairdo over time, and are often loved or hated. But this Texas boy was praised for his good looks and took thee top prize in Mullet Champ USA's 2020 Kids Mullet Championship.
At 8 years old, Jax received over 20,000 votes and over 50,000 social media reactions, winning first place for his curly mullet. According to the contest officials, he also won a $500 cash prize and a gift card package of the Bridge Street Exchange in Fenton.
Noah from Illinois was just 12 and won second place along with a $200 cash prize. He was also awarded Neff shades and a gift card package. And Jude, 7, from Colorado took third place, winning a cash prize, shades, and a gift card package as well.
The contest was popular and in turn gained a lot of traffic on Facebook. The winners were determined on October 27th, after all the votes were authenticated.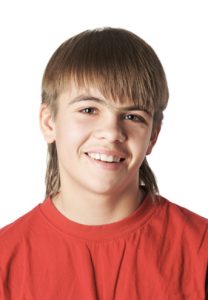 "The contest has blown up with over 20,000 votes from all over the country! It has been truly amazing to see these kids get all the spotlight and have this contest get picked up by the local news, radio stations, and even national outlets like BroBible and Yahoo! During these tough times it's important to have fun. This is exactly what 2020 needed!" contest officials said in a statement.
It really is true, this has been a rough year for legit the whole world so the more fun things to happen, the better. Also, mullets are coming back, so watch out for the style, or maybe have your kid grow out and they may win 2021's kid's mullet contest.
After all, it's the year of quarantine cuts, making it totally acceptable to have all kinds of haircuts, or not having a haircut in some cases. And now that winter is coming, and on top of that we are supposed to be staying home, it's the perfect time to do whatever you want with your hair.