• The man wrote to Workplace.com to tell his tale, which has since gone viral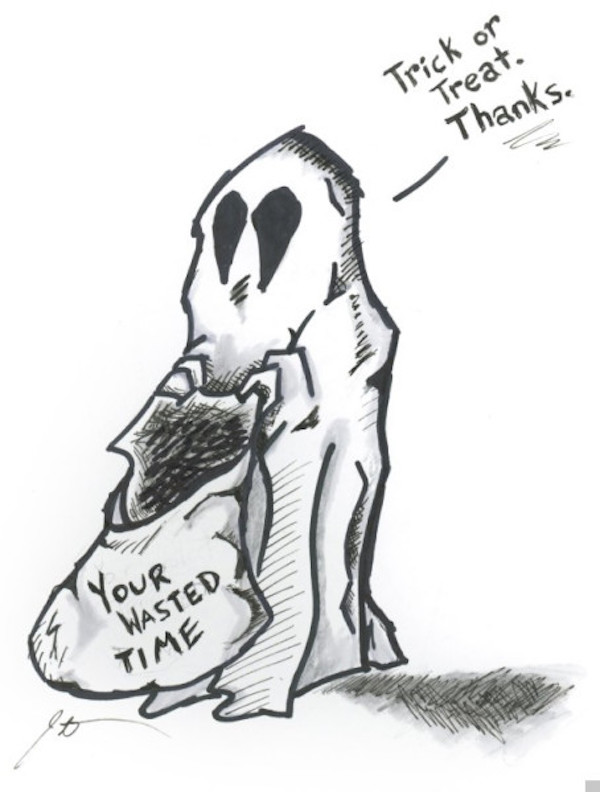 If you've ever been ghosted, this story might give you a bit of satisfaction. In other words, it probably wasn't your fault.
Workplace advice blog Ask a Manager had a reader who needed advice relating to his job. In the email submitted, he told the story of how he ghosted an ex-girlfriend, Sylvia, by leaving the country only to discover, a decade later, that she was about to be his boss.
The letter describes how Sylvia tracked our intrepid employee down after the ghosting. That might seem weird after just a couple dates, but did we mention that the unknown (for obvious reasons) man fled the country with no warning when he'd been dating Sylvia for THREE years and they'd living together for TWO?
Alison Green, "Ask a Manager" column writer, pointed out to the "gentleman," that he likely inflicted "serious emotional destruction" on Sylvia. She said, "Your best chances of an okay outcome are probably to contact Sylvia ahead of time to let her know you work there so that she's not blindsided by it on her first day. Acknowledge that you made a terrible mistake when you disappeared, say that you're very sorry for the hurt and alarm you must have caused her, and say that you realize that neither of you are in a great position to work together now. Ask her if she'd like to talk about what to do."
He took her advice but did not get a reply. Instead, he heard from the chairman of the board of overseers, who requested a meeting. Once there, he, the chair, and Sylvia tried to draw up a plan for a successful work environment:
"The chair was more worried about possible gossip and related implications for the organization. Ours is an expensive enterprise, this is a conservative place, and nobody wants any scandal. At the same time, they considered it was necessary—as they framed it–to put some measures in place to avoid possible problems in the future. I was also told in no uncertain terms that although the schedule for the year was already set, it was far more difficult to replace the director than an employee (me). I do not want to go into too much details, but I found the proposed measures rather excessive."
So what do you think he did next? That's right—he bailed on the position. He said that his former flame "seemed fine," but that he could not understand why she got the higher up involved. (Uh-hello?)
"It would make my position unattainable, even in a short run. Therefore I resigned on the spot. My resignation was later accepted," he said. "In a summary, as many of those self-righteous people on the Internet hoped, I came out of this with no job, no severance and no prospect for another job in this city. Obviously, I have to leave as I need to make a living. I will be shortly moving back home for several months to work as a substitute teacher, with an agency. I will see what next later. So I had my comeuppance. I am most certainly not asking for pity. I only wish there were not other individuals bearing the blunt of my immaturity in the past. (My partner cannot join me due to a visa issue and family situation.)"
The lesson for the man who's currently carrying boxes of clothes into his parent's house may have gone unlearned, but his tale has gone viral.
Twitter reading that @AskAManager Ghoster update: https://t.co/CHGNOuqomE pic.twitter.com/Bz3IsHkZMr

— Ellie Hall (@ellievhall) September 26, 2017
FOLLOW ODDEE ON FACEBOOK AND TWITTER.