Petty refers to the group as "vampires" in his 1989 hit "Free Fallin'"
The event now has over 150 participants who will "move west down Ventura Boulevard" singing the classic song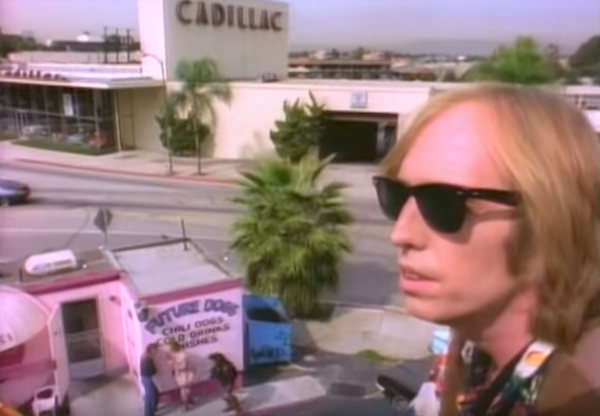 Who better to pay tribute to the late Tom Petty than a group of goths?
While Mary Soracco wasn't the biggest fan of the Heartbreakers' frontman who died last week, she's had an idea she hasn't been able to shake for decades. She always got a chuckle out of the lyric "all the vampires, walkin' through the valley/Move west down Ventura Boulevard" from Petty's 1989 "Free Fallin'" hit because she says, "I'm one of those vampires."
She posted her idea for a "Tom Petty Memorial Vampire Walk," and it's been shared and shared again on social media. Now, more than 150 people have expressed interest in attending the all-ages gathering as of this morning. She said on the event page, "I know this seems weird. You don't even really need to be a Tom Petty fan. But he had enough love for Goth people to memorialize us in one of his biggest hits, and we have the opportunity to make a teeny tiny mark on Los Angeles history. If nothing else, come take a short walk through Sherman Oaks with friends (even if he wasn't referring to us–I decided in 1989 that I was who he meant!)"
The walk is a tribute to Petty and his song that, at least to Soracco, memorializes her community.
It's meant to be respectful.
"He filmed the video at the Galleria, before the Northridge earthquake, of course, because it's totally different now; but still, it's the Galleria," the Sunland/Tujunga-based jewelry designer says. "So the plan is to meet at 7 o'clock on the steps at the corner of Sepulveda and Ventura Boulevard with all of us wearing black. We're just going to move west on Ventura Boulevard as he sings in the song."
"We're not going to scream through people's neighborhoods, but maybe sing at least the second verse as we're walking down Ventura Boulevard," she says. "I'm hoping I can get people to sing it; I'm going to try. We'll see how cooperative everyone is feeling."
If you're in Los Angeles, the Tom Petty Memorial Walk will take place from 7-8 pm on Thursday, Oct. 19 at the Sherman Oaks Galleria, 15301 Ventura Blvd., Sherman Oaks.
FOLLOW ODDEE ON FACEBOOK AND TWITTER.