Austin cake artist channels her inner 80's kid with this Adam Bomb dessert.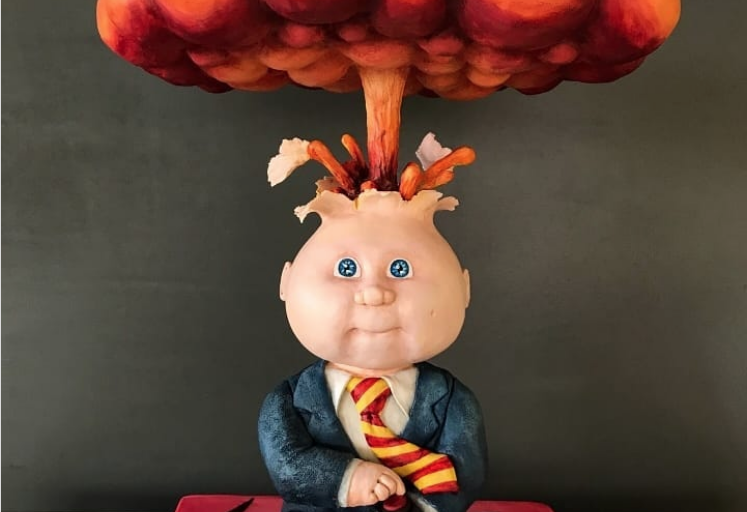 Cake artist Natalie Sideserf of Sideserf Cake Studio in Austin, Texas created this mind-blowing cake to look like the classic Garbage Pail Kids character, Adam Bomb.
It's amazing. But how does it taste? Dare we say…it's the bomb?
Garbage Pail Kids Cake
Do you have a fascinating job or hobby? We want to hear about. Tell us more here.
CHECK OUT OUR ARCHIVES FOR MORE ODD NEWS STORIES AND FOLLOW ODDEE ON FACEBOOK and TWITTER.
Want to tell your strange story?
Tell us about it
and it could be featured on Oddee. You can remain fully anonymous.