Because a picture is worth a thousand words, as they say...
A Pan-Tilt-Zoom camera, sometimes known as a PTZ camera, differs from conventional fixed security cameras in several ways. They're ideal for keeping an eye on big areas since you can modify their location and zoom in and out on certain items. PTZ cameras distinguish themselves from conventional security cameras by providing greater flexibility and ease of installation. But first, let's go through the basics.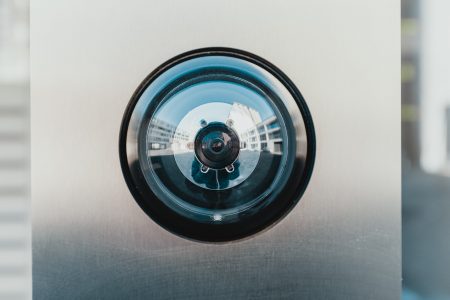 Focal Lens, Resolution
One of the essential features of a wireless PTZ camera system is the lens zoom. The focal length of the lens is measured (mm or angle). The ratio of the lowest focal length (narrow) to the biggest (wide) mm settings determines the zoom's capacity. There are 12X zoom lenses, for example, that can be changed from 5.2 mm to 62.4 mm. The greatest zoom (or smallest angle) governs how far away an item can be seen, while the lowest zoom (broad angle) sets the field of vision.
Another important feature of PTZ cameras is their resolution. The zoom determines how far away an item can be seen, and the resolution determines the field of vision. We can notice more information in the area of vision with higher resolution. I recommend opting for a camera with an HD sensor and at least 2-megapixel resolution if you need to capture crisp footage of distant things. Even from hundreds of feet distant, HD sensors with long-range PTZ lenses may deliver stunning clarity.
High-powered IR LEDs
Consider a PTZ camera with high-powered IR LEDs if you need to capture footage at night. These can light things in complete darkness from a great distance. Although we can't see it, infrared light is all around us. These invisible wavelengths are detected by IR cameras, allowing them to see in the dark. Most infrared cameras contain a set of IR LEDs (typically surrounding the lens) that send infrared light at night or when the camera is turned to night mode. Most IR cameras contain an IR cut-off filter to prevent infrared light during the day since it can interfere with color pictures.
Electronic Image Stabilization (EIS)
When a camera is subjected to vibrations, electronic image stabilization (EIS) produces smooth footage. Winds and passing traffic can shake cameras set on high poles or near busy highways, making images hazy and difficult to view. EIS efficiently reduces the impacts of vibration and shaking, resulting in trustworthy pictures and low-cost installation. There's no need for expensive stabilization mounts with EIS technology; you can place your AXIS network camera almost anywhere and be certain of getting crisp, steady pictures in both live and recorded surveillance.
Auto Tracking
Motion tracking is standard on most PTZ camera systems for live streaming. The motion sensor will cause the security camera to automatically track and catch any movement or security breach, providing an extra layer of security. Filming without a camera operator is what auto-tracking is all about. An auto-tracking camera follows a presenter, lecturer, or instructor throughout the room. It follows them as they move across a stage, classroom, training area, or seminar room. An auto-tracking camera is programmed to recognize a human face and pan, tilt, and zoom to follow the person. This automated camera system is ideal for lecture capture, corporate training, and acts of worship in locations with small technical personnel.
High Dynamic Range
It's difficult to capture security footage in regions with both strong sunshine and gloomy shadows. If this describes your field of vision, we recommend looking for a PTZ camera that incorporates High Dynamic Range (HDR). HoneyOptics offers a wide range of HDR PTZ cameras. HDR increases the camera's dynamic range by blending two distinct pictures – one with a short exposure and the other with a long exposure – into one image with the best lighting balance possible in real-time. HDR essentially combines the best portions of two exposures into a single image. An HDR camera requires a lot of processing power and a highly powerful sensor capable of capturing 60 frames per second (fps), which is twice as fast as a conventional IP camera.
Additional Redundancy
Because pan, tilt, and zoom actions need a bit more power, most PTZ cameras have a 24 Volt AC power input. Most IP cameras now support Power over Ethernet (PoE), allowing them to be powered by a network switch or an Ethernet power injector. If one of the cables loses power, but the other has a battery backup, the camera will automatically switch to the secondary input. It's a terrific method to make sure your video is always safe, especially if you live in a region where power outages are common.