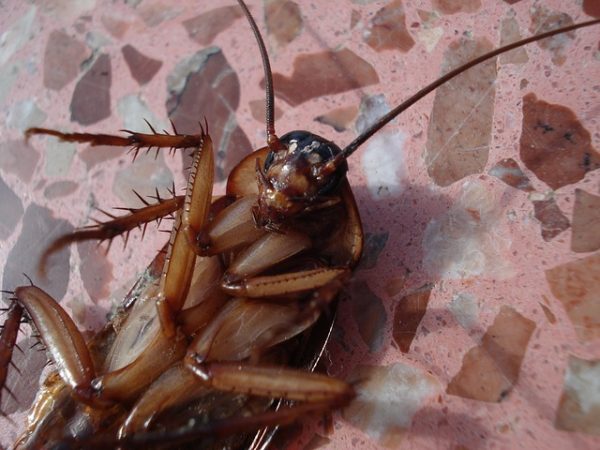 They say that one-day cockroaches will inherit the Earth. They're nearly impossible to kill and they'll outlive us all in the event of a nuclear holocaust. If, however, more humans tend to be as smart as the Detroit resident, cockroaches may not have to wait for a nuclear winter to outlast us. A 50-year-old man in Detroit, Michigan notified police that he tried to kill a cockroach Tuesday morning.
The gentleman started by throwing a shoe at the bug. Unfortunately, the gentleman forgot about the revolver hidden inside the shoe. The gun fell out of the shoe, hitting the floor where it fired and struck the man in the foot.
Authorities say the gentleman was declared in stable condition after being taken to the local hospital where he received medical attention.
The authorities did not comment on the condition of the cockroach. One can only assume he's still at the house. Kicking back watching TV and eating snacks subsequently waiting for another shot at the old guy living in his house.
The DPD says it has been unable to confirm the victim's version of events.
It could've been a heated disagreement that got out of hand, resulting in violence against a roommate or perhaps a live-in significant other. Similarly, the weapon of attempted murder was in fact a shoe is also a possibility. Fearing for its life, the cockroach retaliated, aiming for a non-lethal wound.
It IS Detroit. This wouldn't be the first time someone has gone to extreme measures to rid themselves of a pest. In January 2016, a Detroit man badly burned himself as he tried to set bedbugs on fire at his apartment.
A year before, another Detroit resident, a woman this time, also attempted to rid herself of bedbug via fire, but not before first using alcohol. Fire, smoke or water damage destroyed 48 units.  Hospitalized along with the woman were five other people. Three of the people injured were firefighters.
Want to tell your strange story?
Tell us about it
and it could be featured on Oddee. You can remain fully anonymous.