I'm not sure what's worse - the dead animals or the freaking googly eyes!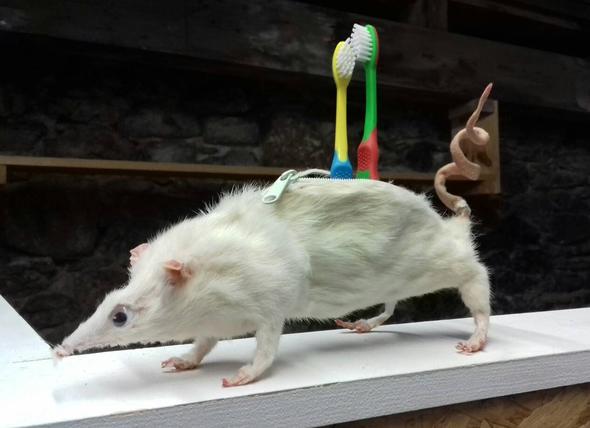 Not sure what to get Mom for the holidays? Maybe your sister is too hard to shop for; you know she's picky as hell but she's also vague about what she wants. Above all, family can be infuriating to buy for. But no longer! Jack Devaney has the one-stop-shopping destination for everyone on your Christmas list! Hence, all the dead rats you could want!
Welcome to 'The World Around Ewe', a shop ran by Plymouth, England Taxidermist Jack Devaney, 24.
First of all, a pencil case made from a rat with built in pencil sharpener. In its ass.
Don't need to hold pencils? Use it to store your toothbrushes! Jack's got another product that got real heart! Mice hearts, to be exact! Modeled from clear resin, Jack makes molds of gingerbread men and Lego guys with mice hearts and testicles. Why? What ELSE are you going to do with the leftover parts from your MAGNETIC DEAD MICE EARRINGS? Complete with GOOGLY EYES. There's also a resin cast Jesus Lizard on a cross. But that's sold out.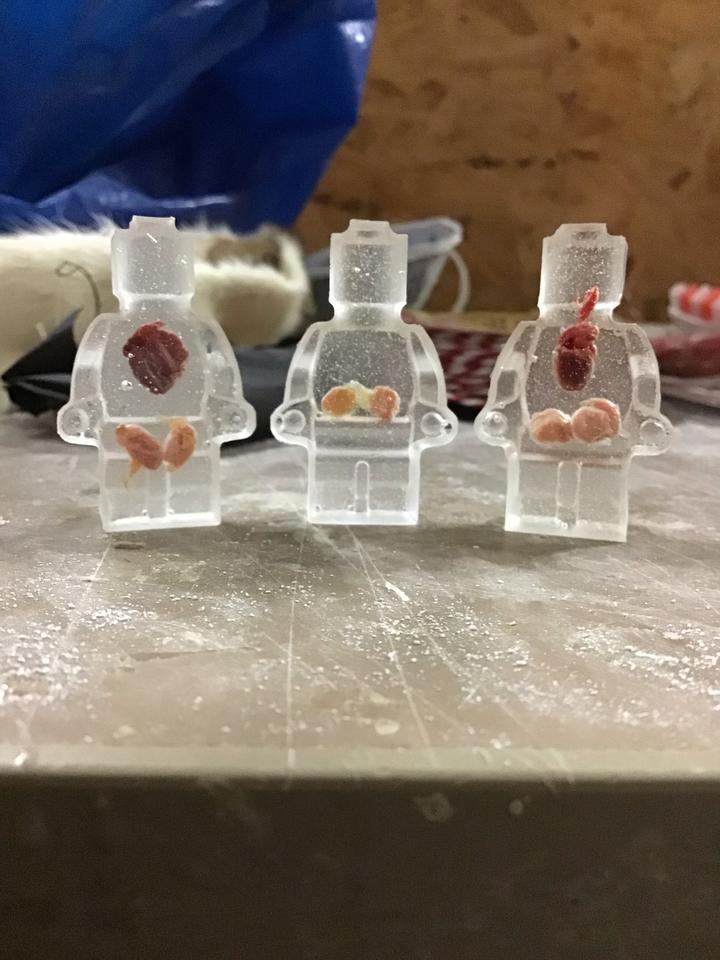 "Sorry, Mr. Article Writer-Man", you say. "That's not good enough for me. I need something that might scare the ba-jeebus out of me. Something strange and unusual that's also a complete surprise." You're in luck, Dear Reader! Mr. Devaney has in his shop "Mystery Box from a taxidermist". For a meager 50 pounds, you could be a proud owner of this mystery box that is guaranteed to have at least one piece of taxidermy. "The rest of the contents will always be varied, they will be of value or exceed the value you pay," Devaney's website says. "The other contents will be new, old, used, useful, useless… anything at all.
My rules:
There will be nothing deemed dangerous.
There will be nothing illegal contained within the box.
You may not hint or choose anything to be within the box."
Nothing illegal or dangers. Whew. Just a bunch of dead animals with googly eyes.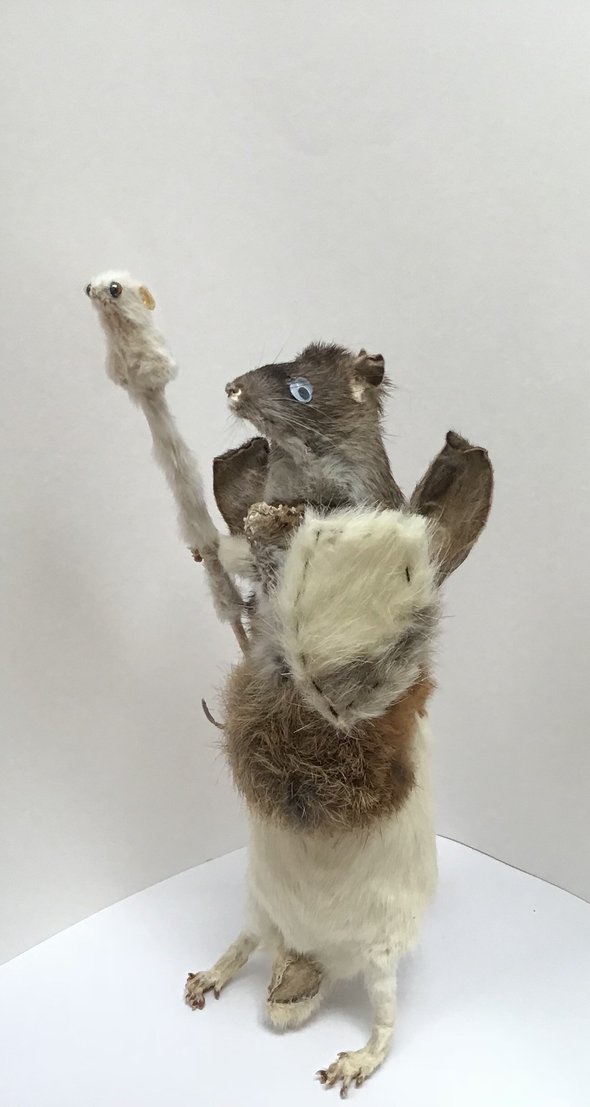 What? That's STILL not enough, you say?? Well, bad news googly-eyed-taxidermy fans.
His "Animalgamation – Mystery Taxidermy" is currently sold out. That's a combination of dead animal stitched together like something from Mary Shelley's nightmares. "I offer three options. Small, medium and mental. Your choice will determine how long I work on your piece and how much material (dead stuff) is used. " the product description reads.
Finally, I'm sure Jack is a wonderful guy, interesting and fun to hang out with. I really do. Visit his Facebook page. However, this is nightmare fuel. Thanks for sharing your art, Jack Devaney. I don't know much about art, but I know what I like. And… let's just leave it at that, okay?