Crypto is everywhere, these days, it seems...
Online gaming platforms continue to grow as more people look for the convenience of gaming whenever they feel the urge. As such, a need for reliable payment options becomes necessary since most of these platforms require funding to enable your gaming.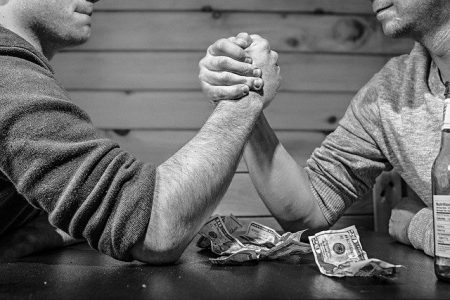 Besides the standard payment options like bank transfers, eWallets, and credit and debit cards, digital payment solutions keep growing. Besides funding your gaming account with online banking options, cryptocurrencies have also joined the list.
Cryptocurrencies And Their Benefits
Cryptocurrency is a digital currency that gets created through cryptography. It's referred to as a decentralized currency since no one controls it. That's a good thing since it also means no one can manipulate it to benefit themselves. Through the use of Blockchain technology, crypto transactions can occur instantly. That's because no third parties get involved with the processing of payments.
Other perks you can look forward to include:
Minimal transactional fees
Crypto transactions are fast because they take place directly between the two involved parties. In a gamer's case, the transaction would be between the gamer's crypto account and their gaming platform and vice versa. Since no other parties get involved in the transaction, you pay very little or no fees to facilitate payments.
Anonymous transactions
To make payments on an online gambling site, you don't need your account details stored on the platform to approve transactions. With other payment options, these details are necessary to enable payment processing.
No third party involvement
There are no third parties involved in the payment processing phases. Through Blockchain technology, all transactions are automated. That also makes the payments occur faster.
No reverse payments
You cannot reverse crypto payments, regardless of whether you made an error. This measure helps to reduce the risk of fraud instances such as the chargebacks experienced by merchants for products and services already provided.
Unrestricted global transactions
You don't have to worry about things like which bank you have an account in or currency conversion rates when you visit platforms run by overseas operators. Since cryptos don't get regulated, owners can use them from anywhere around the world with ease. So, unlike payment solutions that restrict users from a given region, cryptos always get accepted, allowing players from restricted areas to access gaming sites.
Online Casinos and Sportsbooks Accepting Crypto Payments
You cannot fail to mention online casinos and sportsbooks as platforms that accept cryptocurrency payments. That's because these were some of the first gambling sites to include this form of payment for users.
Choosing this method means you can create an account at the numerous US ripple casinos and sportsbooks online. However, it's advisable to pick a renowned gambling site whenever you'd like to gamble with cryptos. That's because the payment option isn't yet widely accepted on gambling sites.
Once you're at an online bookmaker or casino accepting cryptos, your gaming options will be numerous. You'll come across real money casino games like:
Slots
Virtual table and card games
Live dealer options
Poker room selections
Specialty games like Bingo and Lotteries
For sports bettors, the sports you can look forward to betting on include:
American football
Soccer
Rugby
Tennis
Basketball
Table Tennis
Motorsports
Baseball
While using cryptocurrencies to make wagers on casino games or sports bets, your deposited funds get converted to fiat currency equivalents. That way, you know how much you have in your user account.
The conversion also helps your wagers since most gaming sites only include the option of wagering with coins (for casino games like slots) or fiat currencies. So you won't need to do any calculations with each bet you make, considering how high the value of a single crypto coin can get.
Playing Esports Games Using Cryptos
A few years ago, the eSports industry was still in its growth stages. It brought in revenue of around $194 million in 2014. That number is estimated to reach $1.8 billion by 2023, thanks to the 2020 pandemic. eSports has become a leading iGaming option that has experienced immense growth. That's because it's a type of online game that creates an interactive space for video gaming competitors.
Even with the resumption of live betting sports events, eSports continues to gain interest among fans. That's because, even if you aren't playing the games, you can still watch them. You can heighten the experience by making bets on sports betting platforms accepting cryptos. There are plenty of events that can occur within a day to keep you occupied.
Some of the most popular eSports games include:
League of Legends
Dota 2
PlayerUnknown's Battlegrounds (PUBG)
Counter-Strike: Global Offensive
Fortnite
Overwatch
StarCraft II
Rainbow Six Siege
Arena of Valor
Hearthstone
Heroes of the Storm
StarCraft: Brood War
Counter-Strike
SMITE
Rocket League
Video Gaming Platforms That Accept Cryptos
Since online gaming also involves video games, it's worth knowing where you can use this payment option. With video games these days, there are a lot of in-game purchases that players can make. That includes buying enhancements to aid your game or even buying lives once you run out.
Playstation
Green Man Gaming
Zynga
Big Fish Gaming
Xbox
To make your purchases, you can use the crypto wallet XcelPay. There's a downloadable app for Android and iOS users to make it easy to transact on mobile.