ESports are now bigger than ever...
Over the past year and a half of the pandemic, electronic and traditional sports have diverged in how they had managed to deal with the lockdowns and other restrictions on social gatherings, matches and physical venue-related events.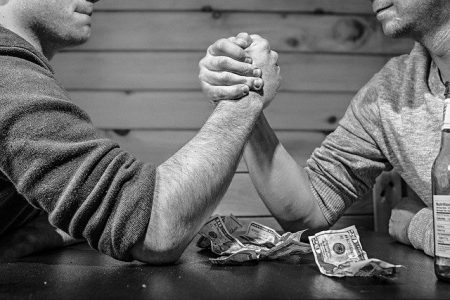 Both kinds of sports saw a loss of ticket sales, for example, Find Betting Sites reports that, for eSports, around one-eighth of the industry's revenue came from ticket sales; for traditional sports, ticket sales are a much larger proportion of overall revenue. Moreover, eSports games actually maintained most of their original schedule and were fully broadcasted, however, traditional sports like the English Premier League or the American National Football League had to cease games, so there was nothing to even broadcast online.
ESports saw supercharged growth throughout the pandemic and, as Find Betting Sites reports, this growth has actually continued despite the slowing of the pandemic and loosening of lockdown restrictions. For example, the 2021 Free Fire World Series, held in Singapore, attracted a peak of 5.4 million viewers watching live streams on platforms like Twitch which broke various records, like the previous record of 3.9 million viewers, set by the League Championship Series in 2019. Some of this may be explained by the restricted international travel, such that, even though domestically, citizens may be more free than last year in the pandemic, it is still very difficult, or dangerous to travel internationally, especially for events like eSports events.
This has ultimately trickled down to having an effect on the top earners in eSports as well as traditional sports. A disclaimer has to be noted that, traditional versus electronic sports are two entirely different industries; traditional sports are a larger industry with more established top earners, like Cristiano Ronaldo, Roger Federer and many more, while the eSports top earners scene is widely different, year on year.
Traditional Sports
In traditional sports, the top earners were lucky to (1) keep their contracts and salary money or (2) have solid income from personal ventures and businesses, or strong sponsorships. Conor McGregor, which is the highest-paid athlete of 2021, secured his spot by selling his stake of his own Irish whiskey brand, whereas someone like Roger Federer, made nearly 100% of his income from 2021 through his lucrative sponsorships with brands like Rolex. However, most traditional athletes saw their pay cut by major margins. In the Spanish football league, average footballer pay was cut by over 50% in the depth of the pandemic, and very few athletes from across the world have the sponsorships, or personal brands, to earn them millions.
In the electronic sports scene however, because the original broadcast schedule for tournaments and other games were still kept as what is was planned for, the players earned the majority (usually close to 100%) of their income from prize pool money if they had earned a high place. On the other hand, very little money for players in eSports, even the top earners, comes from sponsorships or advertising.
Even though twitch viewership on the largest eSports tournaments can reach far into the millions, popular eSports players do not hold the same prestige as traditional athletes do, in the sense of them not yet being household names. The players to ever earn the most money in eSports, such as N0tail and JerAx of the game Dota 2, who have both earned around $6.5-$7 million in their whole lifetime come nowhere close to the likes of someone like Cristiano Ronaldo, who earned around $120 million in 2021 alone. However, the eSports industry is growing rapidly, and catching up fast.
Figures from https://www.findbettingsites.co.uk/news/esports-growth-accelerated-by-the-pandemic