If it wasn't Ashley I. crying over Jared than it was Rozylyn Papa and her inappropriate relationship with one of the producers. Some of the Bachelor and Bachelorette contestants are crazy, some are odd, and some are very emotional.
The truth is, they are all fun to watch, they make the stories what they are, and you're gonna love it.
Ashley Iaconetti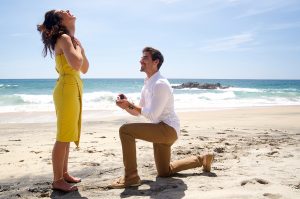 Better known as Ashley I. this girl cried and cried. She said it was love at first sight when she met Jared on Bachelor in Paradise. It took him a couple of years of being friends for him to tell her his truth, he was in love. So much so, they were just engaged. Aww.
Courtney Robertson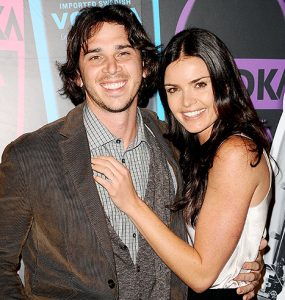 Courtney was easily the most villainous contestant ever and her antics showed just that. On Ben Flajnik's season, the two skinny dipped in the ocean and ultimately had sex. They denied it up and down throughout the season but Courtney did take home the final rose, and the Bachelor. Turns out some fun in the water wasn't enough though and it didn't take long for the two to split.
Vienna Girardi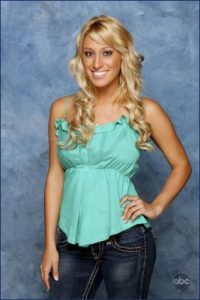 This girl ending up winning pilot Jake Pavelka's heart on his season of the Bachelor. However, when they made it back on stage to aire their not so private breakup with all of America and a world war of emotions broke out. They had a very emotional fight on stage and he interrupted her and she yelled at him for interrupting her and broke out into tears. SHe said this before running off stage,  "You are the meanest person I've ever met in my life! I'm over it!"
Lee Garrett
During Rachel Linday's season (who happened to be the first ever black Bachlorette,) one of the guys had some terrible tweets. He said "What's the difference between the NAACP and the KKK? Wait for it…One has the sense of shame to cover their racist a– faces." In the "Men Tell All" episode of the show, he addresses the tweets saying, "I'm facetious. I make jokes when I'm uncomfortable in inappropriate times. It doesn't always come off right, and I definitely learned that about myself." What are you even saying here? Yike.
Juan Pablo Galavis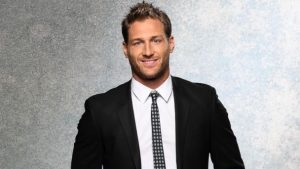 This guy was pretty much a dirt bag and part inspiration to Andi Dorfman. She wrote It's Not Okay, Turning Heartbreak into Happily Never After. So if that's an indication of how terrible this guy was, here's some more. He also told Clare Crowley that "I love f****** you but I don't know you." And if you can imagine it, he did end up picking a winner at the end of his season. Her name was Nikki Ferrell. The thing is, he refused to say, "I love you," to her and didn't propose either. They broke up, but he eventually married.
Bentley Williams
This guy was on Ashley Herbert's Season, but he was wishing that it was Emily Maynard who was the Bachlorette. And he let it be known. He name-called Ashley all sorts of things on camera, saying he'd rather "swim in pee" than marry her, and called her an "ugly duckling." Rude.
Jason Mesnick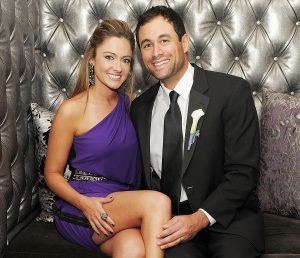 This is the first time the final "winner" didn't win. Before Arie and Becca it was Jason and Melissa. Jason Mesnick's last two girls were Melissa Rycroft and Molly Malaney. It was down to the engagement and Jason was sure he wanted to marry Melissa Rycroft. That was, until after he proposed to her. Afterwards, Jason dumped Melissa on live TV and told her that he was in love with Molly Malaney. She chewed him out on air saying, "You chose Melissa. You told Melissa you loved her, you put a ring on her finger, but you don't want to fight for her." Then she dramatically threw the ring back in Jason's face and stormed off stage. Producers knew what they were doing though and Molly Malaney walked out on stage after and said yes to a proposal.
Arie Luyendyk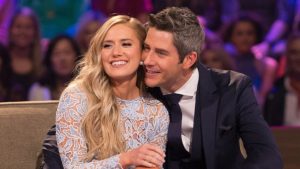 So close, yet so far away! It seems like just yesterday, that Arie was still the Bachelor and he picked Becca. And then, unpicked her. Turns out he was still in love with Lauren Burnham. He said that he couldn't stop thinking about her and that every time he was with Becca he was thinking about Lauren. Yup, he actually said this, to Becca, on live TV. We all hated you for a time Arie! But you and Lauren seem good together and Becca is on her own journey to find love. **Journey, drink**
There are so many more dramaful, odd and truly weird contestants and situations that come out of this show every time it's aired. If you've never seen it you should watch it, if only for the entertainment factor!