Having more time on your hands has never been a bad thing and as lockdown grips the world once more, sports betting has never been more prominent.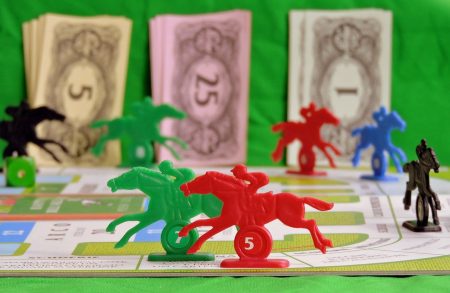 Twiddling your thumbs at home has simply never been easier but betting has come to the fore as a much simpler way to pass the time.
Of course, it isn't a new vocation – sitting at home, watching your hard earned cash disappear on football and horse racing has been part of the fabric of British society for generations.
However, now the zoom quizzes and lockdown house party calls are no longer the cutting-edge way to spend Thursday afternoons that they once were, having plenty of sport to be on is an absolute godsend.
Look Out for the Free Bet Offers
Bookmakers are like all of us right now – desperate for some steady earnings. They are trying all they can to attract new customers and the free bet offers are seemingly perfectly tailored to the needs of sports fans looking to punt their money.
Some free bet offers give you cash straight off the bat – simply for signing up. These no deposit bonuses can be applied to any sport, making them super useful to all levels of punter.
Others give you a risk free bet on your first foray into the market – meaning you will get your money back, regardless of how the first punt goes.
Get Stuck in to the Extra Lockdown Markets
Every punter is looking for the finest margins when looking to beat the bookmaker and the increase in markets available can be so useful.
Nothing beats going to the game and the e-sports version of the World Formula One championship certainly wore thin. However, more markets can mean more chances to win and if things go your way – that's more cash in your back pocket.
Bookmakers may look like they know what they are doing within the emerging e-sports market but in reality, it is a new game for them too and value can certainly be found in these new markets as trends and odds patterns are yet to be established.
Bet In-Play
Unfortunately, the pandemic has ripped the soul out of sport in 2020 and it doesn't look to be easing anytime soon.
With matches being played behind closed doors, results have been somewhat unusual, and fans are deprived of the chance to experience the atmosphere and watch their heroes play.
In a time of governmental control across the world, being able to bet in-play is one of the modicums of excitement people are currently afforded in life.
So, bet in-play, go with your instinct – enjoy the thrill of placing money on a horse to watch it crumble at the first hurdle.
Betting gives off endorphins like very few other vocations so bet-in play and embrace the thrill of live sport once more.
Unusual Markets
At a time when politicians have made themselves the self-appointed 'heroes' of the hour, making money off their stupidity seems the only way to stay sane.
Whether it be another Boris U-Turn or a Trump inspired injection of bleach, the soundbites currently being offered out by those who run the world are nothing short of incredible.
Such conjecture within the political landscape and increased scrutiny allows punters to bet on markets that don't normally hold so much value.
With politicians changing their mind every time a twitter poll is run against them, keeping on top of the trends can yield seriously handsome returns.
So, next time you see Matt Hancock lining up to make a hash of things on BBC Breakfast again, scour the market for odds that could at least cheer you up over your lockdown corn flakes.