Setting off on international travel is the start of an exciting adventure. By leaving the comfort zone of your home country, you will have a whole range of new experiences and meet a lot of fascinating people from all over the world. However, there are certain steps that you should take to ensure that your international travel runs smoothly and successfully, and you are not inadvertently breaking any laws. Here are four easy steps to help you prepare for international travel.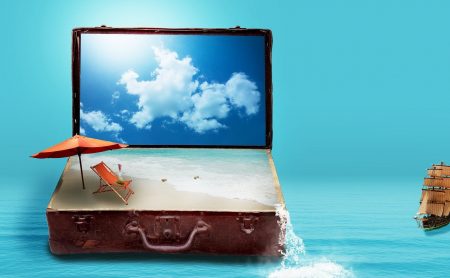 Check your passport and any visa requirements
If you are traveling out of the country you will need a valid passport. It takes on average four to six weeks to apply for and receive a passport, so make sure that you organize this way ahead of your travels. If you already have a passport, make sure that is in date; many countries require your passport to be valid for at least six months after your trip. Additionally, check if you need a visa to be allowed into your destination country, as applying for these can also be a lengthy – and sometimes costly – process. You will not be allowed to travel internationally without a valid passport and a visa (if applicable), so it is essential that you sort these things out. Also, try sites like Hellotickets to find and book reservations at the best price.
Reserve airport parking
Negotiating the airport is usually a stressful experience that leaves you frazzled rather than excited. This stress often starts before you have even entered the building, as you struggle to find a parking spot in long- or short-term parking, with the pressures of time in the background. To ensure that your trip begins as smoothly as possible, reserve a parking spot ahead of time. This option is available at many airports, such as the international hub of Atlanta Hartsfield airport parking, giving you the peace of mind that you will find a safe, secure, and convenient spot at a reasonable price. And if you happen to be traveling with the family to the U.S. Capitol, check out some of the best hotels for kids in Washington, D.C.
Check if you need vaccinations
Some countries might experience certain illnesses that your body is unable to deal with. This is particularly the case with tropical diseases such as yellow fever and malaria. Indeed, a large number of African countries (Ghana, Cameroon, and Angola, to name a few) require certification of a yellow fever vaccination upon entry. As well as this, you will need to take malaria medication if you are traveling to an area where malaria is found, such as large parts of south-east Asia, Africa, and central and South America. Make an appointment at a travel clinic to discuss the healthcare necessities for your destination. And don't forget a decent travel insurance policy.
Check what plug is used
Imagine the horror of discovering that you are unable to recharge your camera or cell phone because your plug is not compatible with the socket. Although many countries around the world use U.S. style plug points, many others do not.
Invest in an international plug adapter to ensure that you can use your electrical items wherever you go around the world.