We wish we were this lucky British guy's friend...
Going down in the history books as being the best, or achieving the highest of something, is what a lot of people dream their whole lives about doing. However, it is not always as simple as that, partly because there are so many people trying to do the same as what you want to do. However, since the introduction of Mega Moolah, it seems that the world record for the biggest slots wins is increasingly being broken – at least online, anyway. Microgaming has provided a phenomenal life-changing opportunity with its slot series, which offers enormous payouts thanks to pooling together multiple slot titles.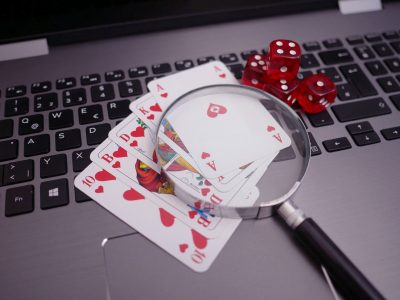 We are going to look at a couple of the fairytale stories from recent years.
UK Soldier Holds Record with just 25p Stake!
Jon Heywood, a British soldier, is the titleholder for the biggest UK payout. The 26-year-old scooped a UK record £13.2 million when only playing on a 25p stake. Mr. Heywood was playing Mega Moolah in October 2005. He was playing online with Betway and wasn't playing for long before he turned 'small fun bets' into serious money!
The young British soldier had longed to help close friends and family, and now he was able to. His father had been suffering with some serious medical issues, being desperately in need of a lung and heart transplant. Jon Heywood didn't think twice about providing the best hospital treatment that he could find for his father.
With a lot of the winnings, Jon has invested wisely in some property, but has found the time to treat himself with the purchase of a luxury Jaguar car. Additionally, Jon gave a cool £4 million to a lifelong friend of his. What a nice man.
Taking Advantage of Offers
As they say, 'you have to be in it to win it'. Certainly, the likes of these jackpot winners thought this way by selecting to play jackpot slots instead of normal video slots. If you ever feel like having a go at some of the huge jackpots on offer, then you will need to open up an online account. A good way to get you started is by taking advantage of some of the great slot bonus promo offers out there. Netbet is a great example of an online casino offering a lucrative welcome bonus. All you have to do is sign up for an account and enter a Netbet Casino promo code in order to claim a 100% deposit match on your first deposit bonus, but before that you can test the casino out with a no-deposit bonus. Got to be worth a look at least!
Record Smashed, but From Where?
So, it took until September 2018 for Jon's 13-year record to be broken. An anonymous winner was playing on an android device on the Grand Mondial Casino platform. They managed to win £16.9 million playing the reliable Mega Moolah. However, the winner is still a mystery and we don't even know which country they won from. What we do know is that they claimed the winnings in Euros which would suggest that they weren't living in the UK.
This information means that Jon is most likely to still be the UK record holder, although it is not definite. The payout came from a similarly low stake as Jon's, the anonymous winner was playing at a modest stake of €0.75.
It is fascinating to see such luck being found, and all for low stakes and minimum risk. The online casino industry has been booming in the last decade, but even more so during the COVID-19 period. With so many new players trying their luck, it can only be a matter of time before we see another colossal payout. These stories prove that it really can happen to anyone.