A winning ticket worth $43M, and payout of only $6,500? Let's hope the legal system works better than that...
One of the main attractions with playing slot machines is that they are incredibly easy to get a grasp of once you get started. Experience doesn't count for anything usually, as with most games, the jackpot is only ever a click away – and anybody can do that!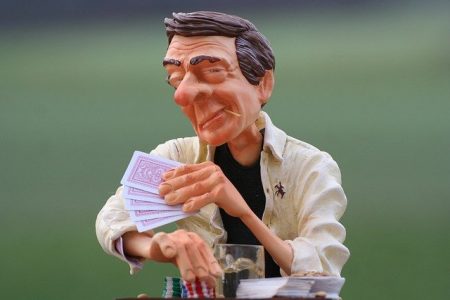 Over time, we have seen some mammoth payouts; with the recent developments of progressive jackpots playing a big part in higher payouts. Below, we are going to look at 7 of the biggest payouts ever on a slot machine!
Where To Play Millionaire Making Jackpot Slots
The best place to play video slots that will pay out millions is online via your mobile or desktop. Some of the top UK brands with progressive jackpots that pay out millions are the high street brands. Ladbrokes online slots offer daily and hourly jackpot payouts, but for the million sterling wins you'll need to head over to slots such as Ted Jackpot King, The Goonies, and Top Cat created by Blueprint Gaming or Mega Moolah and WowPot slots by Microgaming.
$12.77 Million – Anonymous Woman, Las Vegas
On her niece's birthday, a woman was about to change her future. After partying, she walked into Aria Resort in Las Vegas where she was staying and chanced $6 in a Megabucks series slot. Moments later, bright flashes and commotion was followed by a message that said she'd won $12.8 million.
£13.2 Million – British Soldier, Online
Mega Moolah has developed a reputation for making more millionaires than any other series. A British soldier was playing a Microgaming Mega Moolah slot at just a 0.25p stake. Jon Heywood, 26, took away one of online slots highest ever wins, and with a small percentage of his winnings he paid for his father's medical treatment.
$21 Million – War Veteran, Las Vegas
Elmer Sherwin has been described as the luckiest slot player in the history of casino gambling. The man of 92 years managed to win the jackpot twice! When Elmer was 80, he went into the Mirage Hotel and Casino. After losing $100, he asked his wife for $20 more and managed to defy the odds and pocket $4.6 million. Fast forward 12 years, and Elmer would be at it again, but this time at the Cannery Casino & Hotel, he was playing a Megabucks slot machine and would walk away with $21 million. In the true act of a veteran, he donated a large amount to support the victims of the Hurricane Katrina disaster.
$24 Million – Finland National, Online
The poker player from Finland decided he wanted a brief change of scene and so would test his luck on a Mega Fortunes slot. Just 25 cents stakes were all that the guy was playing, until he landed the bonus feature. He finally got a payout of $24 million, which should be enough to enter him into any poker tournament in the world of his choosing.
$34.9 Million – Cocktail Waitress, Las Vegas
Cynthia Jay-Brennan was a cocktail waitress in Las Vegas. After her shift finished, she decided to try out the Desert Inn Casino and see if she could change her life. After playing for around an hour, she left the casino $34.9 million better off! Tragically, only 6 weeks later, Cynthia and her sister, Lela, were waiting at a red light when a drunk driver crashed into the back of their car. Cynthia would be paralyzed from the chest down for the rest of her life, while her sister was killed instantly.
$39 Million – Young Engineer, Las Vegas
Excalibur Casino was to be the venue that would change a young engineer's life forever. In 2003, the young man would play a Megabucks Jackpot machine on a $100 stake. This was his lucky day, as he scooped $39 million.
$43 Million – Katrina Bookman, New York
Resort World Casino is where one of the most heart-breaking malfunctions has taken place. Playing Sphinx, Katrina Bookman withdrew her winning ticket and it stated $42.9 million. The machine had unfortunately malfunctioned tremendously, because the maximum payout was only $6,500. She took the case to court, where it's still ongoing.
Check out 9 more incredible jackpot wins here!